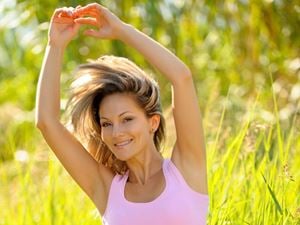 "The test of success is not what you do when you are on top. Success is how high you bounce when you hit bottom." -General George S. Patton
"bounce /bouns/ verb – to cause to bound and rebound — to spring back in a lively manner…"
To "bounce" means the ability to fight through an issue, to be resilient, to be able to stabilize after adversity. To recover - and to thrive.
In 2009 Rick Hoyt completed the Boston Marathon. This race was officially his 1000th race. Since 1977, Rick has competed in marathons, duathlons, and triathlons (6 of them being Ironman competitions). In 1992 Rick "ran" 3,735 miles in 45 days. Coast-to-coast.
Rick was born in 1962 to Dick and Judy Hoyt. As a result of oxygen deprivation to Rick's brain at the time of his birth, Rick was diagnosed as a spastic quadriplegic with cerebral palsy. He would never walk or communicate as we do. He would never be "normal". His life would be lived in a wheelchair.
In 1977, through the use of a special computer, Rick "told" his father that he wanted to participate in a 5-mile benefit run for a Lacrosse player who had been paralyzed in an accident. Not being a long-distance runner, Dick agreed to push Rick in his wheelchair. They finished all 5 miles, coming in next to last. "Team Hoyt" rose up from seemingly insurmountable odds and adversity. That's "Bounce"!
When life simply isn't fair. Filled with sickness… debt… or abandonment…
When the walls are pressing in… and you don't even know your own name.
When you feel like you can't breathe - or see. And there is absolutely nothing you can do.
When life isn't the way it is supposed to be…
Consider this:
He understands. The writer of Hebrews reminds us that "…we do not have a high priest (Jesus the Son of God) who is unable to sympathize with our weaknesses (frailty - feebleness - sickness - infirmities - troubles), but one who in every respect has been tempted (the trying and testing of our faith, virtue and character) as we are …" (4:14 ESV) He's been there. He goes before you… and with you!
He will strengthen you. "And after you have suffered a little while, the God of all grace… will Himself restore, confirm, strengthen, and establish you." (1Peter 5:10 ESV)
Bounce back!
Put the devil on notice in your life… It's time to get your dreams back… Get your family back… Get your marriage back… Get your anointing back… Get your strength back… Get your step back… Get your confidence back… Get your fight back!
Claim the life changing principle in Genesis 50:20. What satan, or even other people in your life, meant for evil, God can turn it for your good.
"You are from God and have overcome them, for He who is in you is greater than he who is in the world." (1 John 4:4 ESV)
Bounce back! It just might turn your life around.
Article courtesy of Light University Online, the #1 Online School for Biblical Counseling, Life Coaching & Crisis Response Training