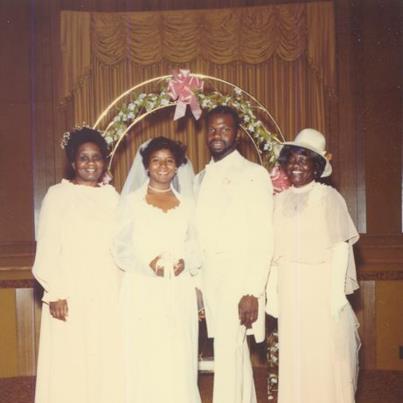 According to the Schaeffer Institute, thirty to forty five percent of pastors quit and most within the first five years. Well Bishop TD Jakes sits on the positive side of this percentage, celebrating 35 years in ministry, and shows no sign of stopping. The stars were on the scene in full force at the AT&T Winspear Opera House in Dallas, TX to celebrate Bishop Jakes or who Oprah Winfrey referred to as "an American treasure." The two-hour black tie event hosted by none other than Tyler Perry and CNN's Soledad O'Brien, began with an exciting red carpet roll out full of celebrity A-Listers and prominent Christian ministry leaders.
Cast members from previous TD Jakes films (Woman Thou Art Loosed! Jumping the Broom, On The Seventh Day, and the upcoming Sparkle) showed their love and support. Actress Loretta Devine shared her thoughts of Jakes, "Because of TD Jakes I've gotten a chance to do some incredible roles. I also really admire what The Potters House church is doing to improve the lives of women." Comedian, Mike Epps showed great appreciation to Jakes as well for "the opportunity to be seen in a different light." Epps acknowledged the challenges that he and other black actors face getting clean and wholesome roles in Hollywood and jokingly admitted that finally his mother and grandmother could enjoy his talent on the big screen."I'm here to appreciate, applaud and encourage him," said Golden Globe Award winning actress Angela Bassett, "I adore him and am thankful for his presence in my life."
Former NFL Dallas Cowboys Emmitt Smith and Deon Sanders made an appearance to celebrate with the Jakes Family. "He's a man of God, great leader and great communicator," said Smith. "His love for people is extraordinary. He has inspired me to stay on my path and because he's a family man also he has helped me maintain those foundational principles of the Word in our life." Long-time friend and spiritual daughter Paula White shared of a time when she lost her daughter and Jakes was facing major back surgery the day before the funeral. "We were standing there in the service and all of sudden, daddy and mama walk right in. He didn't preach or say anything. He just wanted to show me he was there. I couldn't believe he made it and when I text him to thank him, all he said was "Love is a verb."
Jakes wears this mantra of love out in the open as seen when he and his family finally showed up greeted with cheers and applause. Jakes who had no idea any of the stars were there was completely blown away when the event began. Oprah Winfrey surprised Jakes and shared with all in attendance about how she had consumed the Bishop's sermons to the point of an overdose. "I called the Bishop and he reminded me that preaching is every Sunday not every day!" The event was graced with musical selections by Bebe Winans, Chaka Khan, Dallas Black Dance Ensemble, Fred Hammond, Israel Houghton, Jordin Sparks, Karen Clarke Sheard, Kelly Price, KEM, Ledisi, Mary Mary, Pastor Shirley Caesar and Japanesse classical jazz pianist Keiko Matsui.
The most emotional moment of the night was First Lady Serita Jakes' declaration to her husband, "I know you in a more precious way then anyone in the room. We celebrate 30 years of marriage and when you came into my life – you kissed away all of my pain. Because of you, I've learned how to walk again, I learned to smile again." This is true in more ways than one. After a car accident occurred early in their marriage, First Lady Jakes was unable to walk and depended on her husband's strength and steadfast love. They haven't looked back.
There's no turning back for this power couple, there is still much to be done! "When I first met my wife," Bishop Jakes says warmly, " I told her stick with me and girl I'm going to take you places you've never been." First Lady Jakes glances over at the crowd and says, "He kept his promise."