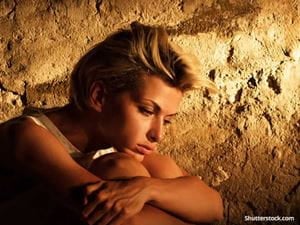 Life can be full of trials. With each trial, comes learning and wisdom, however it doesn't take the emotional pain away. It is an unfortunate reality that we all will face obstacles sometime during our lives. Some of us may face financial troubles while others may suffer with physical troubles. Regardless of the problem, it can make us feel scared, alone, sad and angry.
Some people believe that once you become a Christian, all your problems go away. However believing in Jesus doesn't mean your woes disappear, instead it means that you never have to go through anything alone. God wanted to make sure that His children always knew that they would be able to lean on Him during difficult times, so He filled the Bible full of wisdom on facing trials and tribulations. Here are just some of the bible verses that will help you.
1 Peter 5:10
But the God of all grace, who hath called us unto his eternal glory by Christ Jesus, after that ye have suffered a while, make you perfect, stablish, strengthen, settle [you].
James 1:12
Blessed [is] the man that endureth temptation: for when he is tried, he shall receive the crown of life, which the Lord hath promised to them that love him.
1 Corinthians 10:13
There hath no temptation taken you but such as is common to man: but God [is] faithful, who will not suffer you to be tempted above that ye are able; but will with the temptation also make a way to escape, that ye may be able to bear [it].
1 Peter 1:6
In this you rejoice, though now for a little while, if necessary, you have been grieved by various trials,
Deuteronomy 7:19
the great trials that your eyes saw, the signs, the wonders, the mighty hand, and the outstretched arm, by which the LORD your God brought you out. So will the LORD your God do to all the peoples of whom you are afraid.
James 4:7
Submit yourselves therefore to God. Resist the devil, and he will flee from you.
Romans 8:18
For I reckon that the sufferings of this present time [are] not worthy [to be compared] with the glory which shall be revealed in us.
Hebrews 10:35
Cast not away therefore your confidence, which hath great recompence of reward.
Romans 12:12
Rejoicing in hope; patient in tribulation; continuing instant in prayer;
Mark 4:17
And they have no root in themselves, but endure for a while; then, when tribulation or persecution arises on account of the word, immediately they fall away.
John 16:33
I have said these things to you, that in me you may have peace. In the world you will have tribulation. But take heart; I have overcome the world."
James 1:2-4
Count it all joy, my brothers, when you meet trials of various kinds, for you know that the testing of your faith produces steadfastness. And let steadfastness have its full effect, that you may be perfect and complete, lacking in nothing.
Philippians 4:6
Do not be anxious about anything, but in everything by prayer and supplication with thanksgiving let your requests be made known to God.
Isaiah 41:13
For I, the LORD your God, hold your right hand; it is I who say to you, "Fear not, I am the one who helps you."
Romans 8:35

Who shall separate us from the love of Christ? Shall tribulation, or distress, or persecution, or famine, or nakedness, or danger, or sword?
Jeremiah 12:1
Righteous are you, O LORD, when I complain to you; yet I would plead my case before you. Why does the way of the wicked prosper? Why do all who are treacherous thrive?
Psalm 91:7
A thousand may fall at your side, ten thousand at your right hand, but it will not come near you.
1 Thessalonians 5:16-18
Rejoice always, pray without ceasing, give thanks in all circumstances; for this is the will of God in Christ Jesus for you.
2 Corinthians 1:3-4
Blessed be the God and Father of our Lord Jesus Christ, the Father of mercies and God of all comfort, who comforts us in all our affliction, so that we may be able to comfort those who are in any affliction, with the comfort with which we ourselves are comforted by God.
Romans 5:3-4
More than that, we rejoice in our sufferings, knowing that suffering produces endurance, and endurance produces character, and character produces hope,
Genesis 50:20
As for you, you meant evil against me, but God meant it for good, to bring it about that many people should be kept alive, as they are today.
When you are facing something you think you can't handle, know that God is walking with you during this difficult time. He will not leave you and instead you can find comfort by casting all your care on God. He will help show you the right way to get through your trials.
More helpful Bible verses:
Scriptures That Bring Hope to Any Situation
Bible Verses That Remind Us God is in Control