Often, we talk about the things God does for us and look out for the things He can do us, but rarely do we talk about the things God does not do. It makes sense that we pay attention to the positive things God provides, like providing comfort, helping, and protecting His people. Yet, this is only one side of God and doesn't give us the whole picture. When we understand what God doesn't do for us, we better understand who He is and what
His calling for our lives
is. Here are seven things God will never do for you.
---
God Will Never Stop Loving You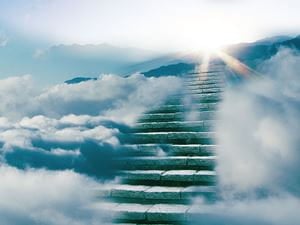 Shutterstock.com
We know that God will never stop loving us because it is part of His nature. The wonderful thing about God is that He loves us, not because of who we are or what we've done. He loves us because of who He is. John 3:16 says, "For God so loved the world that He gave His one and only Son, that whoever believes In Him shall not perish but have eternal life." Jesus' death on a cross for our sins is one of God's greatest examples of His love. We know that God is love and that He loves us even though we are undeserving of it. Sometimes, people think that God doesn't love them when they are going through difficult times. They wonder if He is even present? In these moments, God is closer than we even think. He wants us to hold onto Him during troubling times.
---
---
God Will Never Lie to You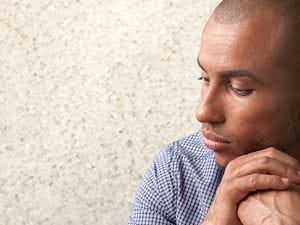 Shutterstock.com
There are a few notable places in the Bible that tell us that God doesn't lie. Titus 1:2 says, "…in the hope of eternal life, which God, who does not lie, promised before the beginning of time." This is an incredible way to open the book. Hebrews 6:18 says, "God did this so that, by two unchangeable things in which it is impossible for God to lie, we who have fled to take hold of the hope set before us may be greatly encouraged." This assures us of God's dependability. When the Bible tells us God doesn't lie, it isn't just a statement. God could lie but He chooses not to. He doesn't simply possess the quality of speaking the truth. God is the complete source of truth.
---
God Will Never Fail to Keep His Promises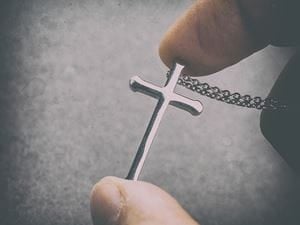 Shutterstock.com
One thing God will never do is fail to keep His promises. Joshua 23:14 says, "Now I am about to go the way of all the earth. You know with all your heart and soul that not one of all the good promises the Lord Your God gave you has failed. Every promise has been fulfilled; not one has failed." If you wanted to name all of God's promises, there would be too many to list. Simply holding your Bible means that you are holding God's promises to you. When God made His spiritual promises, like the continued forgiveness of sins, supplying us strength and peace in trials, and preserving us, they were forever unbreakable. God's character doesn't allow Him to go back on His word. God promises that through our faith, we will ultimately have victory because Jesus Christ overcame death. For this reason, we should be encouraged to push through the circumstances we face in live, knowing that we have the power to overcome.
---
---
God Will Never Make Mistakes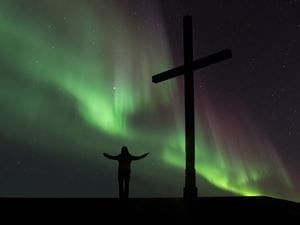 Canva.com
Another thing we know is that God never makes mistakes. His hand never slips. We know this because the Bible teaches this. One of the reasons he can't make mistakes is because He is perfect, all-powerful, all-knowing, and unchanging. His will for us is eternal. Psalm 18:30 says, "As for God, His way is perfect: the LORD's word is flawless; He shields all who take refuge in Him." In Deuteronomy 32:4, Moses writes, "The Rock, His work is perfect, for all His ways are justice." The moves that God makes are ultimately for our good. While we will make mistakes time and time again, we can rest assured that God doesn't. Everything God does is perfect because a mistake would be an imperfection.
---
God Will Never Stop Making Plans For Your Life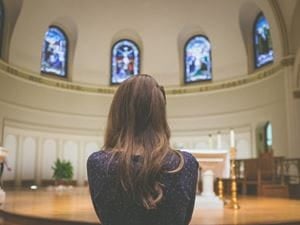 Unsplash.com
Many believers struggle to know where God is leading them. Who doesn't want to know God's plan for their life? If we know this answer, then we also know that we are on the right path. Ultimately, the work we do is important to God. Jeremiah 29:11 says," 'For I know the plans I have for you,' declares the LORD, 'plans to prosper you and not harm you, plans to give you hope and a future.'" Ultimately, we can find comfort in know that God will never stop making plans for us. If you're ready to discover the plans God has for your life, allow the Holy Spirit to lead you. When God does His work in the world, He does so by His Spirit. This is why people say the Holy Spirit is God in action.
---
---
God Will Never Leave You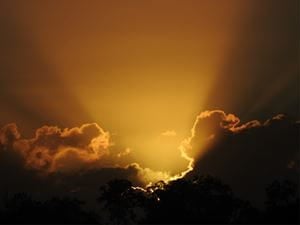 unsplash
There aren't many things that we can go out on always being around in life. Loved ones pass away, jobs changes, memories fade, and friendships end. One thing we do know for certain is that God will never leave us. Every believer will face difficult circumstances in this life. While we all deal with troubles, God will never leave us. God not only knows us but also understands us. He even knows and the hopes and fears that reside in our hearts. The Bible tells us, "The righteous cry out, and the LORD hears them; He delivers them from all their troubles. The LORD is close to the brokenhearted and saves those who are crushed in spirit" (Psalm 34:17-18). God knows every difficult situation we face and will always remain by our side. Even when the chips are down, He will never leave or forsake us.
---
God Will Never Give Up on You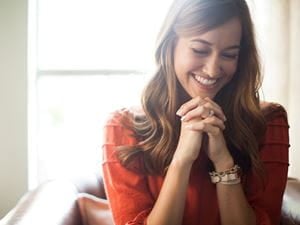 lightstock.com
One of the great things about God is that He put us on a journey to success. This is one of the reasons e know He will never give up on us. Isaiah 41:10 says, "So do not fear, for I am with you; do not be dismayed, for I am your God. I will strengthen you and help you; I will uphold with my righteous right hand." When we take a step toward God, we will find Him running in your direction to embrace you. When you bask in His love and grace, you will find yourself in a place of provision and safety. If you're feeling a sense of loss, know that you can find strength and purpose through God.
---
---
Isn't it incredible to know that the things God doesn't do for us is for our good? When God doesn't do something, it is for a reason. We may not know God's plan for our life, but we can know that God is with us through every step of our lives. If you don't know where He is guiding you, pay attention to the signs around you and what the Holy Spirit may be trying to reveal to you.