We've all been there. We vigilantly seek God, but in return only sense His silence. This silence can be frustrating, disheartening, even agonizing. There are times when we will seek God for answers, cry out for His help and relief and still hear nothing. The truth is hearing God is essential to building an intimate relationship with Him and learning to clearly distinguish God's voice is invaluable. As easy as it is for us to speak to Him, most Christians have a hard time hearing His voice. This is not the way God intended it to be. The truth is if we don't hear His voice, we will get totally lost and lose our direction. Overtime, if we don't work on this issue, we can find ourselves feeling like we're even more separated from Him. As Christians, we know the importance of having a close relationship with our Heavenly Father. But sometimes we allow factors in our personal lives pull us into a pit and we drift further away from God. In these moments, it's easy to lose His voice. If we want to have a healthy relationship with God, learning to discern His voice is vital. You can hear God's voice in all circumstances if you know what you need to listen out for. It's important to tune out the commotion, if only for a few moments each day in order to hear His voice. Here are six ways to hear God's voice more clearly.
---
Let Go of Whatever is Blocking You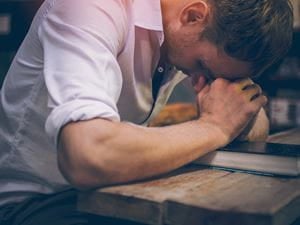 shutterstock.com
Sometimes, the clutter of life and our own lack of focus blocks us from being able to hear God's voice. The more we succumb to the chatter in our heads, the more separated we become from God which fuels an even greater inability to hear His voice. It's time to examine your life. Ask yourself what might I have going on in my daily life that's keeping me separated from God. Is there any unconfessed sin in your life that may be blocking you from hearing God's voice? The Bible tells us, "If I had not confessed the sin in my heart, the Lord would not have listened" (Psalm 66:18). Doing this requires us to look deep into our own hearts and lives. Begin by asking yourself: Do I have bad motives? Is there anything or anyone that I love more than God? As these things come to light and you become more aware of what's separating you from God, ask Him for His forgiveness. The act of repentance pleases God and restores our fellowship with Him.
---
---
Pray More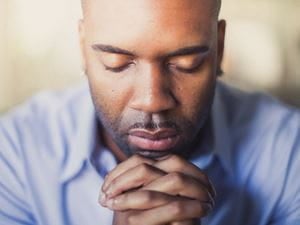 lightstock.com
How many times have you prayed today and if you haven't prayed at all, ask yourself one simple question: why? Many of us will answer this question with a number of excuses: 'I'm too busy right now with my family or my work to talk to God right now', 'I don't get immediate gratification when I make requests to God' or 'God seems silent when I reach out to Him' among others. It's time to cut the excuses. Jeremiah 33:3 tells us "Call to me and I will answer you, and will tell you great and hidden things that you have not known." Our Lord wants an intimate relationship with us and prayer is the best way to communicate with God. He wants us to actively call on Him so that He can answer our prayers. Never underestimate how real the power of prayer is. It can really help us to grow in our relationship with God. Even in our busy personal and professional schedules, we all have time to give God. When we're going through dark periods in our lives and don't know where to turn, practicing prayer daily gives us the chance to share where we are with God. Prayer also gives us the chance to hear what God is saying to us.
---
Beware of the Enemy's Advances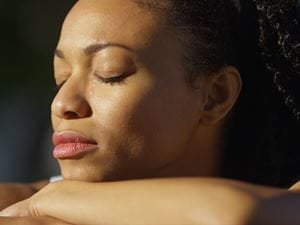 Shutterstock.com
If you're reading this and telling yourself, 'I'm praying to God every day, but His voice still seems silent' you may need to change the way you're listening. If you're having a difficult time discerning God's voice, you may not really be listening the way you think you are. Sometimes, when we're going through trials or rushing through prayer, we find ourselves so far from Him that we can't hear Him. We tune God out because we don't like the answers He's giving us. Other times, we simply tell ourselves that we can't hear His voice because the enemy has pulled us to a place where we are not only doubting ourselves, but also doubting God. Be aware of the Enemy's advances. 1 Peter 5:8 tells us "Be sober-minded; be watchful. Your adversary the devil prowls around like a roaring lion, seeking someone to devour". The enemy is active, and always looking to pull you down in your moments of strength and weakness. It's important that you can listen to God's voice clearly and not get distracted by the enemy's voice.
---
---
Tune into God's Purpose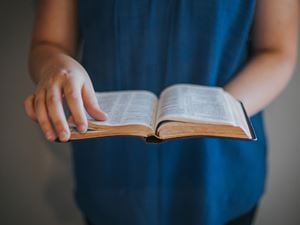 lightstock.com
Sometimes, when we reach out to God, He gives us the answers to questions we didn't even know we were asking. God always provides according to His purpose for us. Let's take our reading or listening of the Bible for example. How often have you read the Bible and a particular verse, or set of verses just jumped out at you? You weren't sure why, but it just felt like those verses were speaking to you. They were. When these moments happen, ask God what He is trying to tell you through these verses. Some people make it a practice of reading through Scripture and asking at the end of each reading which verses stood out most to them. If you're in tune with the reading, but nothing is standing out to you, maybe those particular verses aren't speaking to you and that's ok. Don't think of the Bible as a story book. Think of the Bible as your guide to handling your everyday. First Chronicles 16:11 tells us "Seek the LORD and his strength, seek his face continually." Even if you don't know exactly what to say, if you speak from the heart, God will listen. If you value your relationship with God, you should call on Him every day and value what He's saying to you.
---
Train and Discipline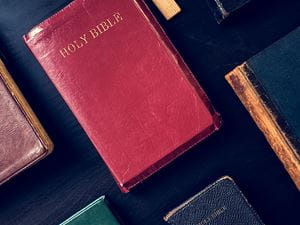 Shutterstock.com
It's easy to talk and present our requests to God, but it's a lot harder to listen to what God is telling us. Truly listening to God is an art that requires training and discipline. It's very difficult to hear God's voice when we are listening to every other voice besides His. The writer of Hebrews tells us that we can train our ears to recognize the voice of God above all the noise. "But solid food belongs to those who are full of age, that is, those who by reason of use have their senses exercised to discern both good and evil" (Hebrews 5:14). When we practice, by reason of use, we are able to discern whether what we hear is of God, our flesh, or the Enemy. It's important that we hear the Holy Spirit and recognize the ways He is speaking and working through us. Jesus said, "He who has ears [to hear], let him be listening and let him consider and perceive and comprehend by hearing" (Matthew 13:9). Pray that God will give you a hearing heart to listen and to obey.
---
---
Desire His Voice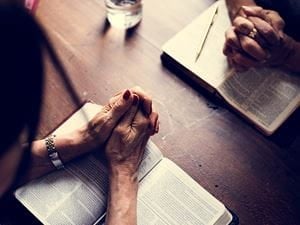 Shutterstock.com
If you want to hear God's voice more clearly, it's going to some reprogramming, changing how we listen and what we listen out for. It's important to remember that listening to God begins with a genuine desire to hear from Him. Often times, we pray to God with expectations around the kinds of answers we want to receive back, instead of just listening to what God is telling us through our situations and circumstances. God has spoken to us through those who were inspired to write the words of Scripture. His Word is still going forth and speaking to us. Our choice is whether or not we will heed the message of Bible verses about listening to God and listen to those around us who speak His Word. If you're having trouble discerning God's voice, begin with a simple prayer: Heavenly Father, how can I better listen to Your voice? Give me ears to hear You when I pray and even while I'm walking through my day. Help me to hear the sound of Your voice over the noise of this world. In Jesus' name, Amen.
---
The most difficult part of hearing God is the fact that it takes time to learn to discern God's voice. It also takes a humble heart. The Bible tells us, "Then you will call upon Me and go and pray to Me and I will listen to you. And you will seek Me and find Me, when you search for Me with all your heart" (Jeremiah 29:12-13). We are not in a position to make demands of God. But we can ask, seek and knock, and the Bible promises that God will open the door. God will reveal Himself to those who seek Him humbly. We have the power to hear God's voice more clearly when we're truly ready to receive what God is saying to us.