Whether you are curious about your birth flower, are looking to find a creative gift for a loved one or are interested in communicating in the language of flowers, knowing the birth flowers and their meanings can be fun and insightful. Taking the time to understand a bit more about the flowers you are choosing for that special someone can make the gift all the more meaningful and special.
---
You Feel Like There's a Source Blocking You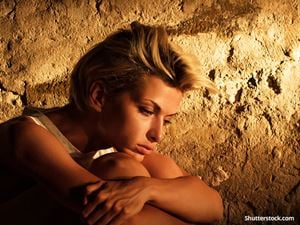 It's time to examine your life. Ask yourself is there any unconfessed sin in your life that may be blocking you from hearing God's voice? The Bible tells us, "If I had not confessed the sin in my heart, the Lord would not have listened" (Psalm 66:18). Doing this requires us to look deep into our own hearts and lives. Begin by asking yourself: Do I have bad motives? Is there anything or anyone that I love more than God? As these things come to light and you become more aware of what's separating you from God, ask Him for His forgiveness. The act of repentance pleases God and restores our fellowship with Him.
---
---
Your Passion to Hear His Voice Disappears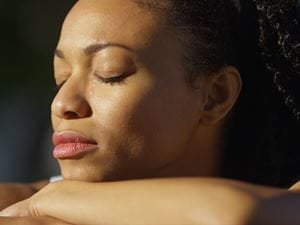 Shutterstock.com
It's important to remember that listening to God begins with a genuine desire to hear from Him. God has spoken to us through those who were inspired to write the words of Scripture. His Word is still going forth and speaking to us. Our choice is whether or not we will heed the message of Bible verses about listening to God and listen to those around us who speak His Word. If you're having trouble discerning God's voice, begin with a simple prayer: Heavenly Father, how can I better listen to Your voice? Give me ears to hear You when I pray and even while I'm walking through my day. Help me to hear the sound of Your voice over the noise of this world. In Jesus' name, Amen.
---
You're Not Open to Receiving His Word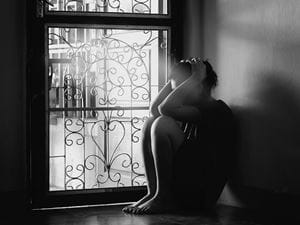 Shutterstock.com
It's easy to talk and present our requests to God, but it's a lot harder to listen to what God is telling us. Truly listening to God is an art that requires training and discipline. It's very difficult to hear God's voice when we are listening to every other voice besides His. The writer of Hebrews tells us that we can train our ears to recognize the voice of God above all the noise. "But solid food belongs to those who are full of age, that is, those who by reason of use have their senses exercised to discern both good and evil" (Hebrews 5:14). When we practice, by reason of use, we are able to discern whether what we hear is of God, our flesh, or the Enemy. It's important that we hear the Holy Spirit and recognize the ways He is speaking and working through us. Jesus said, "He who has ears [to hear], let him be listening and let him consider and perceive and comprehend by hearing" (Matthew 13:9). Pray that God will give you a hearing heart to listen and to obey.
---
---
You Lack Humility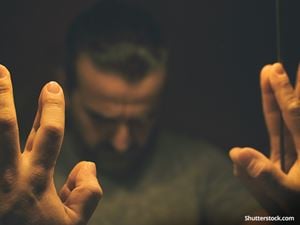 It's important that we have a humble heart. The most difficult part of hearing God is the fact that it takes time to learn to discern God's voice. It also takes a humble heart. The Bible tells us, "Then you will call upon Me and go and pray to Me and I will listen to you. And you will seek Me and find Me, when you search for Me with all your heart" (Jeremiah 29:12-13). We are not in a position to make demands of God. But we can ask, seek and knock, and the Bible promises that God will open the door. God will reveal Himself to those who seek Him humbly.
---
You Don't Believe God Wants to Speak to You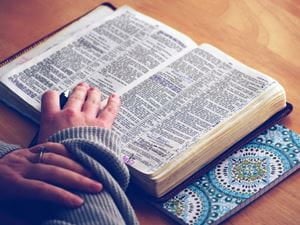 Canva.com
It's imperative that you expect God to speak to you. Through Christ, and the power of His Holy Spirit, God wants to speak to you one a one-on-one basis, every day. If you believe that God doesn't want to speak to you, it's likely you won't be able to hear His voice. However, when you receive the fullness of the Holy Spirit whom Jesus promised to send us, hearing God's voice becomes a natural way of life. The Bible tells us the Father will give His Spirit to all who seek (Luke 11:13). The Holy Spirit will help you understand the Bible so you will know how to apply its wisdom to your life. As Christians, we each have the ability to hear from God and be led by the Holy Spirit daily.
---
---
You Have Trouble Accepting God's Lead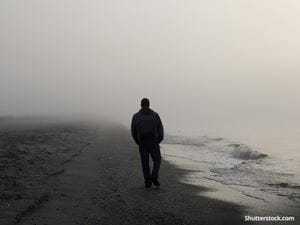 God wants to lead you to all the good things He has in store for you. When you're having trouble hearing God, it's vital to remember that He loves you and wants to be involved in even the smallest details of your life. John 3:16 is an incredible reminder of God's love for us, "For God so loved the world that He gave His only Son, so that everyone who believes in Him may not perish but may have eternal life." No matter how silent He seems, His love is incredible and it never ends, even when we can't discern His voice. God's Word tells us to acknowledge Him in all our ways, and He will direct our paths (Proverbs 3:6). When we acknowledge God, we acknowledge that we care what He is thinking. When we trust God, we accept His love and influence in our very lives.
---
Your life can be radically transformed when you hear what God is saying to you. Even when we can't hear His voice, God is constantly speaking to us and giving us direction. It won't always be easy to discern His voice, but the more you work on it, the easier it will be to know what He is saying to you. Remember, it's never God who is not speaking, but it's us not open to hearing Him. Believe that God is already speaking and start listening.