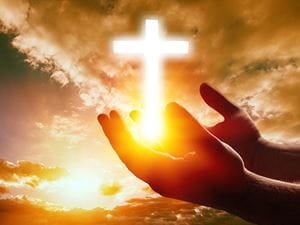 Shutterstock.com
As Christians, we are called to worship God. The Bible says, "He is the One you praise; He is your God, who performed for you those great and awesome wonders you saw with your own eyes" (Deuteronomy 10:21). Yet, there will be days when you won't feel like praising. Usually, it's hardest to praise God on the days when we should be praising Him the most. Here are six big problems that can get in the way of your worship.
You're Discouraged
Discouragement is one of the most significant issues that get in the way of worship. Many people in the church refuse to talk about it because they feel it points to their weakness. It's a feeling that comes up for many pastors and worship leaders, especially when they feel like they are failing or are not doing enough. Maybe giving is down, or the church isn't growing at the rate they thought it would. If you're feeling discouraged, a great Bible verse to turn to is Psalm 24:17-19, "When the righteous cry for help, the LORD hears and delivers them out of all their troubles. The LORD is near to the brokenhearted and saves the crushed in spirit. Many are the afflictions of the righteous, but the LORD delivers him out them all." No matter how discouraged you're feeling, God is right there to pull you through.
You're Depressed
Depression is another issue that can get in the way of worship. How can you worship God in the way you are designed to when you're feeling low? Ask yourself, is your cup empty, or is it running over? When your cup is full, you can give your heart to God abundantly. When your cup is empty, you have to make sure you re-fill it. Psalm 9:9 reminds us, "The LCRD is a refuge for the oppressed, a stronghold in times of trouble." Your mental health and well-being are essential. Call on God and ask Him to restore your spirit.
A Broken Relationship With God
Even those most connected with God in worship will find themselves feeling far from God. You may be one of those people that end up in a broken relationship with God. You can't give your all to God when you're no longer feeling close to Him. A good starting place to restore your relationship with God is re-engaging with Scripture. Studying the Bible is a great way to strengthen your faith. It's also a great place to look at other biblical figures who are experiencing some of the same issues you're going through. Some of our favorite Bible figures were tested. They were discouraged. They also felt like God was so far they couldn't reach Him. Carve out time each day and be intentional about keeping your reading up.
Another thing to do when your relationship is broken with God is to listen to Him. One of the biggest reasons people may not hear God is that they do not listen to what He is saying to them. Trust the answers that He may be giving you, even the answers you may not want to hear.
You Don't Feel Like You Have Enough Time
Busyness is one of the top excuses people give for not going to church and worshipping. We live in a demanding world that always pulls us in different directions. This is especially true for families with kids. Your children are involved in a million different things. They may be committed to sports, music, or other extracurricular activities that pull them away from the church. It may seem like there aren't enough hours in the day to get things done, let alone go to church. The truth is, you've become a victim of your schedule, and the church is not at the top of your list. Believers should prioritize their plans with the church at the forefront of their minds. We also should not neglect worship or our church community.
Sin
Sin can keep us from worshiping because it separates us from God. Isaiah 59:2 says, "But your iniquities have made a separation between you and your God, and your sins have hidden his face from you so that he does not hear." Sin looks different for every person. These sins pull us away from worship. We're so caught up in the world, that we lose sight of God. While sin keeps us far from God, our Heavenly Father would love nothing more for us than to relate to Him again. All we need to do is call on Him.
Hanging Around Non-Believers
Our environment plays a key role in our desire to worship. There is something to be said about the company we keep. If we spend a lot of time around people who don't believe in God, who don't spend time in church, it's only natural they will influence us. The church becomes less critical when the needs of those around us take priority. This also applies to those who are in relationships with people of a different faith. They don't see the need to go to church, so why should you? While we should work on reaching those who don't know Christ, it's also important that like-hearted believers surround us. The church, by definition, is an assembly of those who have a personal relationship with Jesus. It's not the building, it's the people. We worship best when we are surrounded by those who also believe in Jesus.
Our worship matters to God. If you've drifted from God and lost touch with the church, no need to worry or fear. God is ready and willing to accept you back with open arms. Be prepared to give all of yourself to Him, and He will guide you in the ways you need to go.