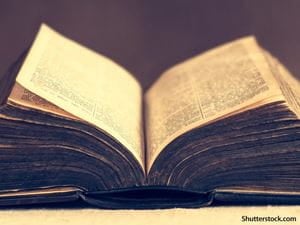 Psalm 86 is a prayer of David. Before we look at what is said, let's revisit the scripture.
Hear me, Lord, and answer me, for I am poor and needy.
Guard my life, for I am faithful to you; save your servant who trusts in you. You are my God;
Have mercy on me, Lord, for I call to you all day long.
Bring joy to your servant, Lord, for I put my trust in you.
You, Lord, are forgiving and good, abounding in love to all who call to you.
Hear my prayer, Lord; listen to my cry for mercy.
When I am in distress, I call to you, because you answer me.
Among the gods there is none like you, Lord; no deeds can compare with yours.
All the nations you have made will come and worship before you, Lord; they will bring glory to your name.
For you are great and do marvelous deeds; you alone are God.
Teach me your way, Lord, that I may rely on your faithfulness; give me an undivided heart, that I may fear your name.
I will praise you, Lord my God, with all my heart; I will glorify your name forever.
For great is your love toward me; you have delivered me from the depths, from the realm of the dead.
Arrogant foes are attacking me, O God; ruthless people are trying to kill me – they have no regard for you.
But you, Lord, are a compassionate and gracious God, slow to anger, abounding in love and faithfulness.
Turn to me and have mercy on me; show your strength in behalf of your servant; save me, because I serve you just as my mother I did.
Give me a sign of your goodness, that my enemies may see it and be put to shame,for you, Lord, have helped me and comforted me.
It's thought that Psalm 86 was not penned upon any particular occasion, but was a prayer that David himself often used. It's also presumed that he often recommended the prayer to others that were battling an affliction within their lives. After re-reading the psalm, it's evident that the language is very plain and lacks any poetic flights or figures in comparison to other psalms.
David is very passionate with his words and at times can sound somewhat preachy, however, when someone is driven by their faith, sometimes passion can be misconstrued as being overly preachy. This passion and desire for real resolution and understanding is visible through David's pleads. He pleads his relation to God and interest to him; he pleads his distress, he pleads God's good will towards all that seek Him, and he pleads God's good work in himself, by which is qualified.
The elements to keep in mind and take a deeper look at include:
Label of David
Psalm 86 is a very in-depth lesson on prayer. Interestingly enough, Psalm 86 is Book three of the Psalter and is the only one labeled as written by David. Many readers will say that this indicates that it's not an original psalm. Instead the psalm pieces together verses and phrases from other psalms and scriptures, which causes people to believe that David didn't actually write it himself.
Timing
It's impossible to put a specific time in David's life for this prayer because there are too many possible points where this connects with his overall circumstances. In addition, David calls God Adonai, master, seven times.
15 Requests
In Psalm you'll find a man who puts his faith in God while crying out desperately. The psalm is filled with 15 requests—some of them are repetitive. All in all, the requests break down into four sections. In 86:1-7, David cries out in great need for God to hear and act on his behalf. In 86:8-10 there is a deliberate request of praise when David declares God as the only true God—the lord of the nations. Then in 86:11-13, David asks for God to teach him and unite his heart to fear God so that he can glorify Him forever. And then finally in 86:14-17, David appeals to God's mercy and grace to deliver him.
The Lesson
The ultimate lesson and bigger picture that encompasses the entire psalm is, "Our great needs should drive us to pray to the great God, who alone can deliver us." God is the only one who has control over the world that we live in. No matter how hard we wish, the Lord is the only one who can really provide us with the strength and hope to get where we yearn to be. Once we all learn to put God first, then everything else will fall into place. All in all, God is the key to everything.
Prayer
From time to time, an individual's pride can become blinding and get in the way of the reality that God has put into play.
In Psalm 86:14 David mentions the band of arrogant, violent men that are seeking his life. David understands his need and this drives him toward prayer. Psalm 86 helps Christians to recognize their own selfishness and helps to shed light on the bigger picture of relationships within families and the church.
Throughout the entirety of Psalm 86, David gives glory to God. He praises Him throughout the prayer in the most humble and reverent adoration. Throughout everything he never takes away from God's greatness or infinite greatness. Furthermore, he identifies his infinite goodness as well.
We all need the salvation of the Lord. There are so many trials and tribulations within the world therefore it is imperative that we pray to God for mercy and allow Him to help lead us away from potential sins.