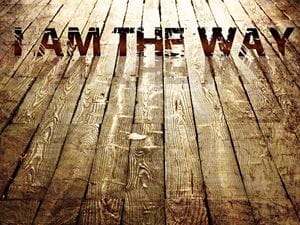 Shutterstock.com
Many people have criticized Christianity and believers in Jesus Christ as being too narrow-minded because we preach that Jesus Christ is the only way to salvation. They point to the numerous other religions of the world and question how Jesus really could be the only way. What does the Bible say about this?
One of the foundations of Christian belief is that Jesus is the only way to salvation, the only way to God. Jesus Himself declared that He was, in fact, God in the flesh. Here are 16 verses that speak to the exclusivity of Jesus.
You cannot find salvation in anyone but Jesus.
Jesus is the only way to salvation. Other world religions have versions of God, but none of them lead to the God that Jesus praised about. We cannot be blinded by the other false idols. There is no one else we can follow that will be able to clear our sins away and give us eternal life.
"And there is salvation in no one else, for there is no other name under heaven given among men by which we must be saved" (Acts 4:12).
"For there is one God, and there is one mediator between God and men, the man Christ Jesus" (1 Timothy 2:5).
"In their case the god of this world has blinded the minds of the unbelievers, to keep them from seeing the light of the gospel of the glory of Christ, who is the image of God" (2 Corinthians 4:4).
God sent Jesus to save us.
The Lord loved us so much that He sent down Jesus to save us. It is an incredible act of love that our God would give up His own child for us. The Bible tells us that through Christ, we can meet God again and be forgiven for our past sins. Jesus had to shed His blood in order for us to have a future.
"Jesus said to him, 'I am the way, and the truth, and the life. No one comes to the Father except through me'" (John 14:6).
"For God so loved the world, that he gave his only Son, that whoever believes in him should not perish but have eternal life" (John 3:16).
"Whoever believes in the Son has eternal life; whoever does not obey the Son shall not see life, but the wrath of God remains on him" (John 3:36).
"For God made Christ, who never sinned, to be the offering for our sin, so that we could be made right with God through Christ" (2 Corinthians 5:21).
"Indeed, under the law almost everything is purified with blood, and without the shedding of blood there is no forgiveness of sins" (Hebrews 9:22).
"For by grace you have been saved through faith, and that not of yourselves; it is the gift of God, not of works, lest anyone should boast" (Ephesians 2:8-9).
Jesus forgives our sins.
Without Jesus, we would not have a way to repent for our sins. We would be bogged down by all the terrible things we did in life. God, though, wants us to be forgive and redeemed. He wants us to spend our days in Heaven with Him. Jesus will forgive us for our transgressions if we ask Him to. Come to Him with an open heart.
"To Him all the prophets bear witness that everyone who believes in Him receives forgiveness of sins through His name" (Acts 10:43).
"In Him we have redemption through His blood, the forgiveness of our trespasses, according to the riches of His grace" (Ephesians 1:7).
"But if we walk in the light, as He is in the light, we have fellowship with one another, and the blood of Jesus His Son cleanses us from all sin" (1 John 1:7).
Jesus will be our judge.
When we die, Jesus will be the judge of us. He will determine if we have asked forgiveness of our sins and accepted Him into our lives. If we have not, we will not be able to go to Heaven, but instead spend our eternity in hell.
"This will take place on the day when God judges people's secrets through Jesus Christ, as my gospel declares" (Romans 2:16).
"He who believes in Him is not judged; he who does not believe has been judged already, because he has not believed in the name of the only begotten Son of God" (John 3:18).
"He commanded us to preach to the people and to testify that He is the one whom God appointed as judge of the living and the dead" (Acts 10:42).
"For we must all appear before the judgment seat of Christ, so that each of us may receive what is due us for the things done while in the body, whether good or bad" (2 Corinthians 5:10).
No matter how good you are, how religious you are, or what you do for God, you can never be good or holy enough to earn salvation on your own. Any plan of salvation that is based on the efforts of man is doomed to failure. The Bible proves to us that following Jesus is the only way to get to Heaven. We must confess our sins to Him and show remorse. God let Christ die on the cross for us so that we could have this opportunity. Accept Him into your heart because He is the only way!