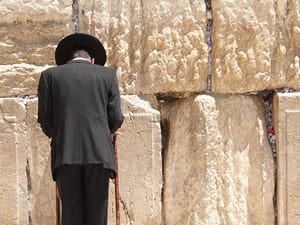 Shutterstock.com
A recent PEW survey reveals American sentiments towards certain religious groups.
Approximately 3,300 participants were randomly selected and surveyed on the American Trends Panel of the Pew Research team.
Each participant was asked to rate religious groups on a "feeling thermometer," ranging from 0 (coldest, most negative) to 100 (warmest, most positive).
The survey shows that Jews, Catholics, and evangelical Christians received the warmest rating, with 44% of the public rating these three groups on the warmer parts of the scale (67 or higher).
Atheists and Muslims received the coldest, more negative feelings, rating on average of 41 and 40, respectively.
Based on the findings, PEW discovered that "religious groups are rated more positively by their own members than by people from other religious backgrounds." Consequently, bias is a factor in how we view other religious groups.
Reported in a recent article by Huffington Post, Google Search goes a step further, hinting that our views of various religious groups go beyond feeling, but negative perceptions that maintain religious stereotypes.
Google Autocomplete, an algorithm built-in to Google Search, provides suggestions to what we may be searching for. "As you type in the search box, you can find information quickly by seeing search predictions that might be similar to the search terms you're typing."
The suggestions that pop up when searching for information on a variety of religious groups, are negative and quite disarming. If you were to type "why are jews" in a Google search, for example, "persecuted, so rich, rich, and so rude" appears as the top four suggestions for your search.
Read more on the PEW study here.