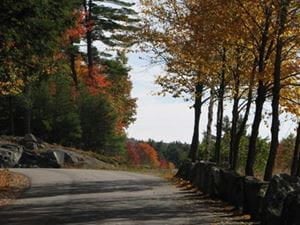 If someone asked you to tell one story to illustrate how your faith affects your life, or to show what your faith means to you, what would it be? That's the question we invite you to answer for our Faith Journeys series. We're interested in personal stories. You can choose one of the following questions to help shape your story: Was there a moment when your faith was tested, but ultimately deepened? What does your spiritual practice (prayer, fasting, meditation) mean to you? Tell us about a spiritual pilgrimage you made. Tell us about a moment of great spiritual insight.
For some, this may be a challenging task, so we'd like to offer a few guidelines.
Faith Journeys are:
True first-person stories about your faith life, aim for 500 to 800 words.
In story form — there is a beginning, middle and end.
Focused. They should not attempt to cover your entire life or every time your faith was deepened or changed, just one defining story.
They can cover any faith topic, but to reiterate possible topics might include a story of pilgrimage, a moment when your faith was tested but ultimately deepened, a description of your personal religious or spiritual practice and how that helps your faith life, or a moment of spiritual insight.

Faith Journeys are not:
Sermons, or a list of creeds or beliefs.
A statement about your faith. ( It's a story, not a statement.)
Critical of others' beliefs.
About other faiths. (It's just about you and your faith.)
The history of your faith community.
An argument against atheism.
Please e-mail submissions (or questions) to Faithjourneys@beliefnetstaff.com. Remember to include your name, e-mail and a phone number.
We look forward to reading your story!