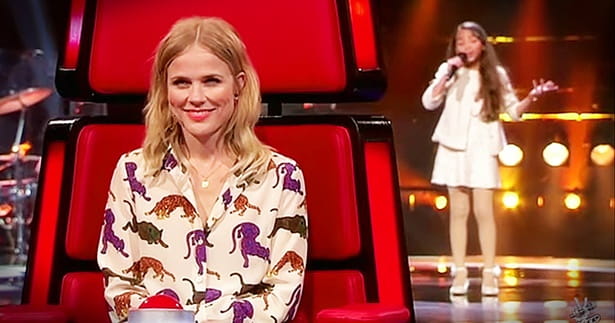 En la versión junior del concurso, denominado The Voice Kids, también ocurre lo mismo, el jurado evalúa las voces de los niños y son realmente estrictos a la hora de evaluar a pesar de la corta edad de los participantes. Muchos niños han pasado por ese escenario, aunque ellos son pequeños han demostrado sin lugar a duda que su talento es muy grande.
Este fue el caso de la pequeña Anna, con solo 10 años de edad, que se presentó en el escenario para interpretar la canción somewhere Over The Rainbow, en español, "algún lugar sobre el arcoíris" de Mago de Oz.
Muchas de las voces que llegan al programa impresionan, pero ésta me ha erizado la piel.
---
Lo Que Hizo Esta Niña Por Su Papá Te Hará Llorar...
La Dejaron Plantada En Su Boda y Así Reaccionaron Sus Padres...
Le Dieron 6 Meses De Vida, Pero Ella Fué Contra Todo Mal Pronóstico...
20 Años Después, Se Revela La Verdad Sobre Su Muerte...
Esta niña con tan solo 10 años cautivo al público y al jurado en The Voice Kids cuando interpretó una canción de Mago de Oz. El popular programa The Voice ha dado paso a nuevos talentos quienes se paran en el escenario a interpretar distintas canciones con mucha valentía. A diferencia de otros concursos de canto, éste reality show tiene algo muy particular y es que tienen 'audiciones a ciegas' donde se evalúan a los participantes por su voz sin tomar en cuenta su aspecto físico.