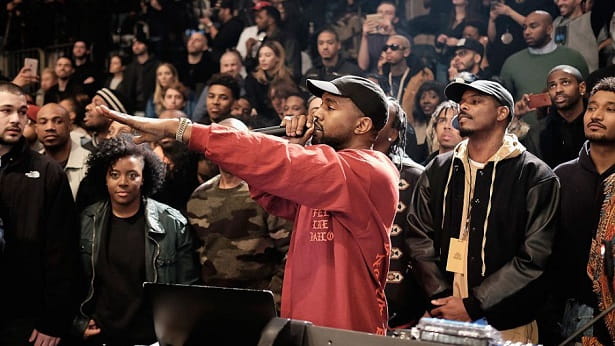 En este año que apenas comienza la autoestima del cantante Kanye West está desplomándose, debido a que para él este ha sido el peor año en su carrera; lo cual ha causado estragos en su sistema nervioso; y es que los problemas personales del cantante le han traído como consecuencia la pérdida de su prestigio.
Tal parece que para West todo es mala noticias, comenzando por el lanzamiento de su disco " The Life Of Pablo", el cual fue un rotundo fracaso, y para colmo batió record en piratería.
Durante estas semanas se han dado acontecimientos relacionados con el artista casi a diario. Entre estos acontecimiento destaca su disputa en twitter con el también artista Wiz Khalifa. El tema expuesto en las redes sociales: su deuda de 53 millones de dólares y una petición de apoyo a Mark Zuckerberg, creador de la famosa red social Facebook, ha generado muchísima preocupación entre sus fans. "Vamos a #PrayForKanye (#OrarporKanye) y espero que recupere su vida", tuiteó un fanático.
La estrella podría haberse dado cuenta de que tocó fondo. Y por eso tuiteó:
---

"Mi enemigo número 1 ha sido mi ego, solo hay un trono y es de Dios".
---
Al menos el cantante está claro.
---
Cayeron a Un Pozo Con Una Cobra y Lo Que Ocurrió Después Fue Asombroso
Dice que la depresión no mató a su marido, Mira Porque...
Mensaje De Los Niños Sirios Conmueve al Mundo...
¿Sabes Lo Que Significan Estos Colores?