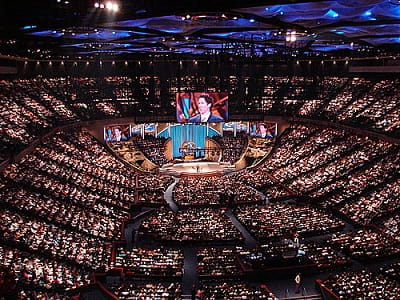 Houston - Seís personas fueron arrestadas este domingo en la Iglesia Lakewood, dirigida por el pastor Joel Osteen, mientras este predicaba, según informó la Policía de Houston.
Las personas arrestadas son de Wells, Texas, y están asosciadas con The Church of Wells (La Iglesia de Wells).
Casey Eaglin, un testigo ocular, estaba escuchando el servicio a unos cuantos asientos de distancia de uno de los manifestantes.
"Se levantó con su Biblia y comenzó a gritar: '¡Qué vergüenza Joel, la culpa es tuya Joel', y repetía eso mientras lo sacaban escoltado", dijo Eaglin.