Traveling can be an exciting, eye-opening experience. You can get to know a brand-new culture, immerse yourself in local life, and meet great people along the way. However, many of us get so caught up in the thrill of a new adventure that we forget one harsh reality of traveling: it can be unsafe.
Between scammers, thefts, and health risks there can be a lot you need to know before you hit the road. Each country and city you go to will have its own set of potential safety threats you need to familiarize yourself with. Take the time to prepare before leaving for your destination so you do not come back sick as a dog and without a wallet. Satisfy your wanderlust safely by using following these safety guidelines.
---
Be careful what you post.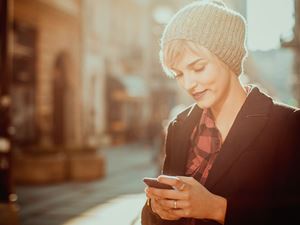 Shutterstock.com
Before leaving for vacation, most of us are diligent about locking our doors and windows so no one can enter our home while we are away. We think this would be enough to deter burglars away, but that might not always be the case. A few studies from the United Kingdom found that 70-80 percent of burglars use social media to figure out which home to break in next. They are using Facebook to figure out who is away on vacation miles away from their unprotected home.
When you post on social media about being away, your home might not be the only thing that is targeted. Scammers will use this knowledge to contact relatives of travelers to say that you are in trouble and to send money to help.
While you want to share with your social media friends all the fun things you are doing, consider waiting to post about it until after you get home. If you cannot resist getting the likes right away, have a neighbor watch over your house. They can pick up the newspaper every morning or leave a light on to make it seem that someone is still home.
---
---
Be extra vigilant about cleanliness.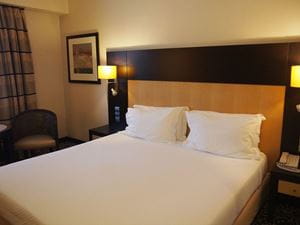 Pixabay.com
When travelling somewhere new or with a high population density, you likely will be exposed to millions of new germs. Travelling by train, cabs, or airplanes only increase this possibility. No one wants to have their trip ruined because you caught a bad cold, so it is important to be diligent about your hygiene routine.
Carry hand sanitizer wherever you go and use it frequently. There may be times when you are grabbing some street food or having to use a porta-potty, and this will come in handy. Keep your body and face clean with regular showers, and increase the amount needed if you are in a particularly dirty area. Lastly, deep clean the place you are staying in before you sleep at night. Even though someone likely cleaned the room before you entered, it is important to do an additional through check so that you are not exposed to anything potentially bad for your health.
---
Research potential health threats.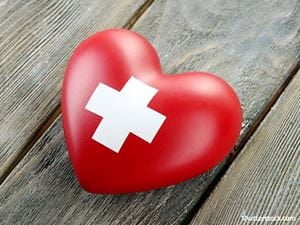 Did you know you cannot travel to some areas of the world until you get certain shots? There are many health risks beyond common germs that you might face when travelling. Do the research on where you are travelling and talk to your doctor about what you might need to stay safe. For example, you might find out that drinking the tap water or eating their local fruit will only leave you with a stomach bug.
Some potential health issues surrounding nature can be altitude, heat and humidity, and ultraviolet radiation. Foodborne and waterborne health risks, native animals and insects, and intestinal parasites also can cause a lot of harm to your body. Understand these health risks before you go so that you can avoid them at all costs.
---
---
Get to know the destination in depth.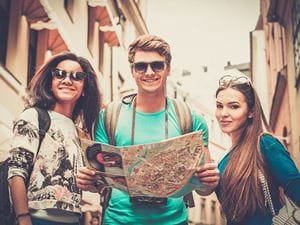 Shutterstock.com
Before you even pick a place to travel to, do the research. There are already many well-known scams you can familiarize yourself with, like the broken taxi meters in Costa Rica or ring scam in Paris. The United States Department of State has a page for every country American's can travel to, and it lists potential known threads about each place.
Ask yourself these questions when doing research: Is the city safe for young children you want to bring? Do solo travelers rate the place highly? What are the crime statistics like, and what neighborhoods should you stay in? Are any "off-limits" for travelers? These are just some of the questions you will want to dive into before you start booking your flights. Reading reviews on travel sites will help you make some important choices about which excursions to take in the city you are travelling to.
Additionally, look up all the emergency numbers in the area and keep a record of them on your phone. Mark on a map where the closest police and hospital locations are in relation to where you are staying. This can save precious time when a real emergency arises.
---
Stay aware of your surroundings. 

When we see a big monument or ocean landscape we have been looking forward to for months, we become completely in awe. These are the exciting moments we all look forward to while travelling, but they are also some of the riskiest. Thieves like to stake out tourist hotspots because it is easy to prey on victims when they are not as aware of their surroundings. It is important to never let your guard down.
This is even more important when you hit local bars for drinks or are out at night in general. When we enter another state of consciousness, it can be difficult to recognize the warning signs that someone is following us, trying to steal our cards, or the like. Try to go out late at night only in large groups or consider carrying mace or a knife on you for an extra level or protection.
---
---
Be smart about your documents and money.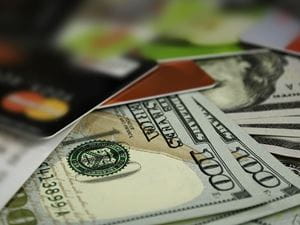 Shutterstock.com
Travelling with any big-value items is typically a bad idea, but there are a few important key pieces you cannot afford to lose. This includes your passport, ID, and money. Your job is to minimize the easy opportunities for theft. If you are carrying some of these possessions on you, get a travel backpack that has slash-proof fabric and a lock on the zipper. Keep the bag close to your body, preferably on the front, so it is hard for people to get to.
So you aren't carrying huge wads of cash, lock up any extra money or documents you do not need in a safe in the hotel room. Additionally, keep a scanned image of your ID or passport on your phone or in the cloud. If it does get stolen, you will have an image of it to help you get out of the country. If you have particularly expensive equipment with you, like a nice camera, it might also be a good idea to get travel insurance.
---
Check-in with others regularly.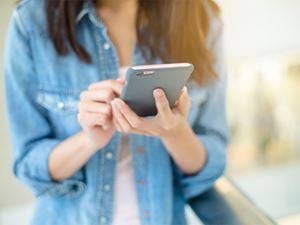 Shutterstock.com
Once you have worked out where you are going to go and when, make sure to tell someone else too. Having a friend or family with your full itinerary can be life saving if something bad happens to you. Check in with those at home regularly so that they know you are safe and are still on schedule. This way, if they do not hear from you for a couple of days, they know they can go ahead and contact the local authorities.
On the flipside of this, it is important to not overshare your plans with strangers. Do not make your itinerary too public to locals or other travelers, as they might be more sinister intentions. You can be vague with details without coming off as rude. It's great to make friends on trips, but always err on the side of caution if you do not know the person.
---
---
Traveling to a new city or country is a great way to discover other cultures and see beautiful landscapes. Trips can quickly go wrong, though, if you do not take safety seriously. These tips will ensure that you have a fantastic vacation while still be prepared for the worst.