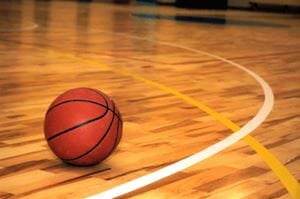 On February 1, 2014, David J. Stern will officially step down as Commissioner of the National Basketball Association, after having served exactly thirty years in that role. Stern has served as the NBA's Commissioner longer than any other individual has served in that position for any professional sports league.
To many, Stern is the greatest sports Commissioner of all time. It would be awfully hard to take issue. In 1979, while Stern was serving as the NBA's general counsel, the NBA signed a cable television deal for $400,000. In 1980, the NBA Finals, with a rookie named Magic Johnson, were broadcast on "tape delay." In fact, most of the country had to watch Johnson's Lakers defeat Dr. J's 76ers in the deciding game 6 beginning at 11:30 pm ET because CBS did not want to pre-empt reruns of Dukes of Hazzard and Dallas. In 1984, the year Stern became Commissioner, the NBA had a mere five regular season games on television. As Stern exits, the NBA now makes nearly a billion dollars a year in television revenue, and the league is valued at an astounding 19 billion dollars.
Yet, if you were to ask Stern about his greatest accomplishments as Commissioner of the NBA, he probably wouldn't talk about the money. He'd probably talk about the work involved in transforming a league that was considered rife with drug use and "too black" into a league that is arguably the most popular league in the world. He'd probably talk about November 1991 when he sat beside Johnson at a press conference where Magic announced that he had tested positive for HIV. He'd probably talk about his support of Johnson's comeback in 1996 and the role the NBA played in educating the world about AIDS and its transmission.
He'd probably talk about his role in the NBA expanding into new markets in the U.S. and Canada (Charlotte and Miami in 1988, Minnesota and Orlando in 1989, and Toronto and Vancouver in 1995); or, his role in increasing the popularity of the NBA internationally, beginning with the compilation of the 1992 "Dream Team" that won the gold medal at the 1992 Olympics in Barcelona.
He'd probably talk about his sense of pride in utilizing a professional sports league to do so much good in the world. He'd probably talk about NBA Cares, a program the league launched in 2005 through which the NBA, its players and teams have raised more than $225 million dollars for charity, provided more than 2.6 million hours of hands-on service to communities around the world, and created more than 830 places where children and families can live, learn or play.
He'd probably talk about his launch of the Women's National Basketball Association in the summer of 1997, and the importance of giving women athletes the opportunity to compete on a professional level. He'd probably talk about his launch of the National Basketball Development League in the fall of 2001 (later re-named the NBA Development League), and the importance of giving players, coaches, referees and front office staffers the opportunity to build (or in some cases, re-build) their careers.
On second thought, he probably wouldn't talk about any of it. He'd probably prefer to let the NBA's accomplishments under his leadership speak for themselves, and he'd probably prefer to leave it to others to determine his legacy.
I had the good fortune to work in Stern's NBA for more than six years beginning in April 2001 when I accepted a position as the Director of Legal and Business Affairs for the NBDL, the NBA's brand new minor league. From May 2002 until July 2007, I served as the League's President.
To get the league started, we had partnered with Clear Channel Entertainment to bring concerts, family shows and professional basketball to small and mid-sized markets throughout the southeast. We launched in the fall of 2001, just a couple of months after September 11th. Needless to say, we got off to a rough start.
Many CEOs would have abandoned ship after our first year. They would have fired people, talked about the bad timing and re-focused their attention on their money-making "core" business. Those CEOs, however, aren't David Stern.
Not only did Stern fail to abandon the D-League, he actually forced NBA senior managers to make the new league a priority, and in January 2003 when then NBA Deputy Commissioner Russ Granik was forced to take a leave of absence to deal with a medical issue, Stern began to manage the D-League directly himself. For the next three and one half years – until he was comfortable the league was on the right track – I reported directly to Commissioner Stern.
Commissioner Stern was far and away the toughest boss I've ever had (and that's saying a lot since I also previously worked for Isiah Thomas). But, he wasn't tough just because he enjoyed being tough. He was tough because he knew how important it was for the NBA to own and operate its own minor league. He was tough because he knew if we didn't turn things around quickly, we might have to shut the league down. And, he was tough because he knew how important it was that we not let that happen.
If it wasn't for Commissioner Stern, a city like Asheville, NC wouldn't have had the opportunity to witness Lebron James' second preseason game in the NBA in their rickety old Civic Center. If it wasn't for Commissioner Stern, cities like Bakersfield, CA, Des Moines, IA, Erie, PA, Portland, Me, as well as the Rio Grande Valley – just to name a few -- would not have the tremendous entertainment option they have today, and would not have a number of great people working to make a difference in their communities.
If it wasn't for Commissioner Stern, former D-League employees like Karl Hicks probably wouldn't be the ACC's Associate Commissioner of Basketball; Alfred White probably wouldn't be the Associate Commissioner for Conference USA; Milt Newton probably wouldn't be the Minnesota Timberwolves' General Manager, Dell Demps probably wouldn't be the New Orleans Pelicans' General Manager, Dave Joerger probably wouldn't be the Memphis Grizzlies' Head Coach and Stephanie Ready probably wouldn't have had the opportunity to coach professional men's basketball or to become the Charlotte Bobcats' sideline reporter. And, if you know any of those people like I do (or any of the number of other wonderful people who owe their current position, at least in part, to their time in the D-League), that would be a real shame.
Phil Evans is the former President of the NBA's Development League. He currently serves as General Counsel to Beliefnet, as well as its parent and sister companies, and is also a sports industry consultant.