God entrusted Christian parents with the most beautiful gifts, their children. Parents are also the gatekeepers to the home, meaning you're the ones who can filter what goes in and out. Unfortunately, you can't control what happens outside your home, but you can control what happens inside your home to a certain degree. While you should remember that God is 100 percent in control, you should also realize that He trusts you with tasks like taking care of your home and instilling godly values in your children.
It's good to have a list of Christian television shows for children to put you at ease; some secular shows can still be good for your children to watch. You want to ensure you look for certain things before letting your children watch them. It would also help to watch a show before your children watch it. So with any new movies or shows that come out, you can watch them first or research them and come up with your conclusion.
You should watch out for concepts that go against the Bible. For example, does it discuss subjects like sorcery, magic, witchcraft, or any other topic you want your child to avoid? Now that you know what to look out for, here are some secular shows your children can watch. These shows are great for preschool-aged children and older.
---
"Super Why" - PBS Kids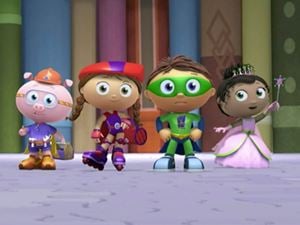 PBS Kids
"Super Why" has been around for some time and is an excellent educational show for your children. It centers on classic tales like Red Riding Hood, Little Boy Blue, and more. Each main character creates a team of super readers who delve into these stories to add or change words and solve a question or problem given at the show's beginning. It also focuses on learning basic phonic sounds, the alphabet, and spelling. This show is interactive, asking the audience questions, which helps retell what your child is learning.
---
---
"Elinor Wonders Why" - PBS Kids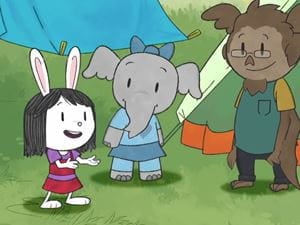 PBS Kids
This show is another great one for children. There are no villains, bad guys, or heavy plots. It centers around a group of children that investigate different questions that children might have. The animation is captivating, filled with soft images, pastel colors, and music. It's nature-inspired and an excellent show to keep your child's attention while learning interesting facts and good morals. One character is silly but in a playful and fun way. "Elinor Wonders Why" keeps your child's attention and promotes asking questions and exploring questions they have about the world they live in.
---
"Veggie Tales in the City" - Netflix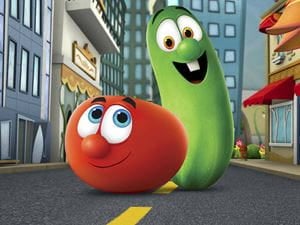 Netflix
You may remember the original "Veggie Tales" as a Christian show. However, this new version keeps the Christianity aspect but is focused on being a secular show. The show is broken down into 25-minute episodes with two parts. This new version of "Veggie Tales" is more fast-paced and explores the "city" in the kitchen where the original show occurred. The show ends with Larry and Bob saying, "Remember, kids, God made you special, and He loves you very much." Christian parents will love that the creators kept in the religious aspect, but children will love the show and the adored characters. However, you might miss the silly songs with Larry.
---
---
"Daniel Tiger" - PBS Kids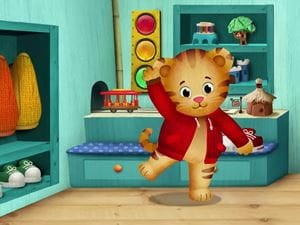 PBS Kids
This show is another excellent one for children to watch. It teaches children essential skills like interacting with others, empathy, life skills, welcoming a new sibling, going to the doctor, and much more. The tunes and jingles also help children remember things like washing their hands and learning to share. You and your kids will sing these songs repeatedly, so watching it will be very beneficial. The show teaches values that will hit home when teaching your children about the world they live in, fun tips, and jingles to handle daily-life topics.
---
This list gives a few options, but here are some other Christian alternatives to PBS and Disney if you want more Christ-centered shows for your children to enjoy. Hopefully, this list gives you some options that you feel comfortable with your children watching and allows you to breathe easier when it comes to what you should and shouldn't let your kids watch.