Venus Williams is one of the most recognized tennis players of our time. Together, with her sister Serena, Venus has dominated the Olympic women's doubles tennis tournament for over a decade. She's won three gold medals in the last four Olympic Games in which she's competed.
Venus didn't always think she was going to be a great tennis player. She faced many people along the way that tried to tear her down and say she wasn't good enough. That never mattered to her though. She used this hate as fuel to keep going. She believed in herself and pushed forward to become an amazing athlete. Believing in yourself when no one else does is an achievement in itself.
When faced with a loss, Michael Jordan didn't back down. Instead Jordan persevered and kept focused on his goal. There is something to be said about someone who loses so many times but keeps on going, no matter what. When others become discouraged from failure, Jordan became motivated to learn from his mistakes. His willingness to appreciate failure and take advantage of it for some goodness is what lead to his wildly successful basketball career – and two Olympic gold medals.
Don't let your own failures hold you back in life. When you feel like a failure, don't give up. Keep focused on your dreams and use it to fuel your determination to get stronger, faster and better. Remember that if it doesn't challenge you, it won't change you.
Muhammad Ali was not a force to underestimate. At only the age of 18, he traveled to the 1960 Olympic Games in Rome to compete in the light heavyweight division. He won all of his four fights effortlessly, defeating the three-time European champion Zbigniew Pietrzykowski.
More than any sportsman in history, Muhammad Ali transcended his sport and reached out to people far and wide as a role model and a hero. His inspirational story took the world by storm. He took risks that others were too afraid to go after. He accomplished so much in life by staying courageous and going for his goals, no matter how far-fetched they may have seemed.
Young players from around the world are still inspired by the amazing dedication and perseverance from Mia Hamm in soccer. Mia first joined the United States national team at the age of 15 and scored her first international goal at 18. At the inaugural women's Olympic football tournament in 1996, Hamm sprained her left ankle in an early match but missed only one game. She kept going, eventually leading her team to victory.
The hours and years that Mia spent training definitely did not go to waste. She teaches us that with each day of training you are building yourself up to be stronger. When she needed her strength the most she was determined to persevere and never give up.
It is funny to think now that Michael Phelps had people telling him that he wouldn't be able to accomplish anything with swimming. When we hear about him now, we are stunned by the amazing accomplishments of a single person.
Phelps finalized his career at 22 medals in three Olympiads. He also holds the all-time records for Olympic gold medals at 18. Quite impressive, wouldn't you say? Phelps didn't let anyone hold him back and stayed focused on his dreams. He knew that nothing was impossible and that if he kept pushing for the win, he could succeed.
Sanya Richards-Ross teaches us that we have to put everything out on the table, and even if we fail, we should be proud of ourselves. Failure is going to happen in your life, no matter who you are or how great at something you may be. However, one thing we always have control over is if we try.
Sanya Richards-Ross got the bronze medal in the 400 meter track and field race at the 2008 Summer Olympics. She failed, but she put in her best effort and worked hard. She then came back and won the 400 meter at the 2012 Summer Olympics, proving that hard-work does pay off.
Lessons learned at the Olympics can be applied to all aspects of life, much like Kristi Yamaguchi says. She knew that the gold medal meant so much more than just a win. The hard work, dedication, and determination brought such a feeling of accomplishment that was worth it all.
When facing a challenge in life, the goals you set for yourself will require discipline and focus, but know that once you reach your goals you will feel so a thrill. It's a life lesson that we can learn now that will help us in the future.
Believing in yourself is such an important aspect of winning any competition or reaching any goal. Carl Lewis knew that in order to reach the goal, he had to put full faith in his abilities. This led him to win 10 Olympic medals, nine of which were gold.
Sometimes our worst critic and enemy is ourselves. If we don't believe in ourselves, there's no way we can win. Unless we let go of the faults, failures and shortcomings we tell ourselves we will always fall short. Learn from Carl Lewis now so that you can work on your confidence sooner, thus achieving your dreams and goals more quickly.
Wilma Rudolf was a track sprinter who competed in the 100 and 200 meter dash. She was the fastest women in the world in the 1960s, a feat she was proud to claim name to.
Her dreams were always large and she knew she wanted to accomplish great things in life. The power of passion for a sport can be the ticket to losing or winning. If there is no passion and determination behind your goal, it will fail. Follow your passion and dreams, the power of them will shoot you up into the stars.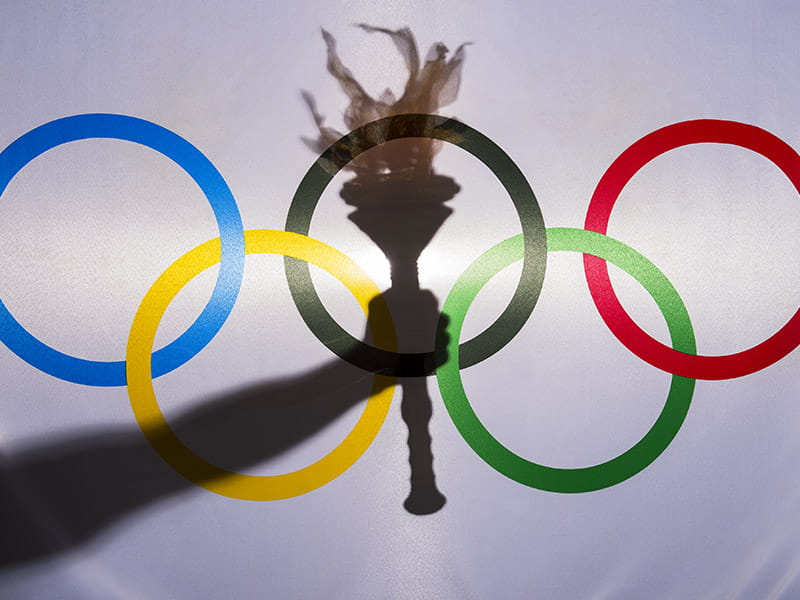 Does Faith Give Olympic Athletes a Competitive Edge?