When you think of rock musician, the last thing you're thinking is Christian. Yet, there are a number of rock legends who have professed their faith in Jesus and label themselves Christian. While their lifestyles may not have always reflected Christ, they had transformative experiences that later called them to God. The decision to become born-again for many radically changed their lives and their careers. You may not know that the following rock legends were Christian.
---
Brian 'Head' Welch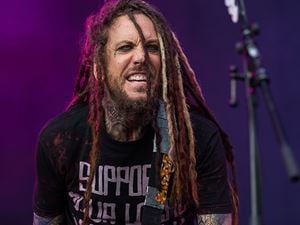 Sven Mandel/WikiCommons
Korn is recognized as one of the most successful bands of the late 1990s and early 2000s and remains one of the most prolific heavy bands of all time. Even in the midst of fame and musical success at the height of guitarist Brian "Head" Welch's career, he was fighting serious addiction along with a slew of other demons.
In 2005, Welch's life was dramatically transformed after he found Christ. This decision prompted him to walk away from the Grammy-Award winning band and a $23 million record deal. He also knew that he needed to accept responsibility as a single parent to stay sober for his young daughter, Jennea. While the brave move helped him become free of his addictions, it was still a long journey getting to where he is today. Once he made those life-changing decisions, he was able to find new life.
---
---
Bob Dylan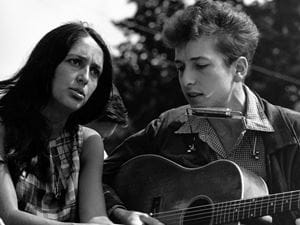 Rowland Scherman/WikiCommons
The iconic musician became a born-again Christian in the late 1970s. After converting to Christianity, he released two gospel albums: "Slow Train Coming" and "Saved." Dylan's "Slow Train Coming" surprised everybody by declaring that he had become a born-again Christian. While many suspected that it was just another of his unpredictable left turns, he nonetheless double-downed with its follow-up album, "Saved." Dylan's conversion to Christianity was reportedly so unpopular that John Lennon recorded a track called "Serve Yourself" as a parody of Dylan's 1979 song. In 2012, after years of many speculating over his faith, Dylan reported that he still believed in Jesus.
---
Ozzy Osbourne

Kevin Burkett/Flickr
Ozzy Osbourne, also recognized as the Prince of Darkness is a Christian and deeply connected to religion. While he has made references to Satanism in his music, he and his bandmates have said they were never into Satanism or black magic. They have also acknowledged that they don't endorse that behavior in their personal lives. Osbourne became member of the Church of England in 1992. While he hasn't always been very vocal about his faith, it has been a part of who he has become. In many of his appearances, you will see Osbourne wearing crosses, a strong symbol of his faith. Another interesting fact? He and his band prayed together before every show they performed.
---
---
Dave Mustaine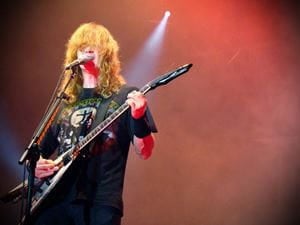 Edvill/Flickr
Dave Mustaine, the original lead guitarist of Metallica and member of the thrash metal band Megadeth, became a born-again Christian in 2002. Following his born-again experience, he refused to tour with bands he deemed 'satanic.' "When I got saved there were certain things I didn't know," he wrote in his memoir. "And it's like that old saying when you're cooking: 'When in doubt, leave it out.'" He did eventually soften his stance and began touring with Slayer. "I spent a lot of time as a new Christian trying to get comfortable in my new skin," Mustaine wrote in his book. "There were times when it felt smooth and and right; there were times when it felt like I was suffocating. It wasn't until the summer of 2005 that I began to sense harmony between my spiritual and artistic lives."
---
Mark Farner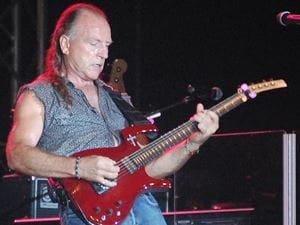 Chris Muller/WikiCommons
Grand Funk Railroad was one of the most successful rock bands of 1970s but when they stopped selling albums and tickets in the early 1980s, frontman Mark Farner turned his life to Jesus. It was then that his life changed dramatically. Some of his fans were upset when he re-recoded the Grand Funk classic "Some Kind of Wonderful" with new spiritual lyrics in 1991, but that anger was short lived. He was forgiven a decade later when he reunited with the rest of Grand Funk for a triumphant tour. The group still tours without him, but he does play regularly as a solo act. When he does perform, it is a mix of Grand Funk classics and Christian rock tunes.
---
---
Alice Cooper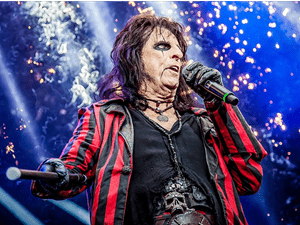 Robin Looy/WikiCommons
Don't let the look fool you. The Godfather of Shock Rock, known for his eccentricity, let go of his rock-star lifestyle in an effort to get closer to God. Cooper's faith in God also saved him from alcoholism. As with most rock stars, Cooper lived a party lifestyle that included a lot of heavy drinking. It wasn't until his friends began passing away at a young age and he found himself throwing up blood, he started throwing up blood, he began to reevaluate how he was living. In the fall of 1983, after going back and forth with addiction, he checked into the hospital and was able to get the help he needed to let go of alcohol completely. After getting out of rehab, he went back to his roots and found Christ again. Today, he considers himself a Christian and trusts God's Word entirely.
---
These rock legends found God in very unexpected ways and after leaving their rockstar lifestyles, were able to transform their lives. While the bands each of these musicians were in may not have the Christian rock label, their Christian faith was still at the center of their lives. For some who still go on tour, their faith is featured in their music and for others, Christ is in their hearts.