The secularization of music sometimes makes us forget that, by and large, many forms of music originated in church. From Christmas tunes to songs of strength, music with a spiritual twist has the power to elevate the masses. Christian music today often mixes other music genres, like hip-hop or pop. Here are some Christian artists to add to your playlist.
---
Tauren Wells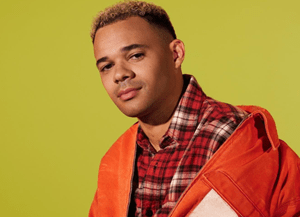 Taurean Wells/Instagram
Tauren Gabriel Wells is an American Christian pop-rock and R&B artist and a worship leader at Lakewood Church in Houston, Texas. He is the former front man for the American Christian pop rock band Royal Tailor, which produced two albums over a five-year career, earning two Grammy nominations and a New Artist of the Year award from the Gospel Music Association Dove Awards. Wells debuted his solo music in 2017 with the pop hit "Love Is Action," which held the no. 1 spot on CHR radio for eight weeks. Soon followed the GRAMMY-nominated and RIAA platinum-certified "Hills and Valleys," a thought-provoking piano and cello-driven track that found a home on Christian Airplay's Top 10 for several consecutive weeks. In late 2019, he released "Miracle," "Perfect Peace," and "Like You Love Me," leading up to Citizen of Heaven, which was released in 2020. It also featured the songs "Famous for (I Believe)," "Millionaire (Good Like That)," and "Close." In 2014, Wells and his wife opened the Prisma Worship Arts School, a private music academy with multiple locations in the Houston area.
---
---
Jamie Grace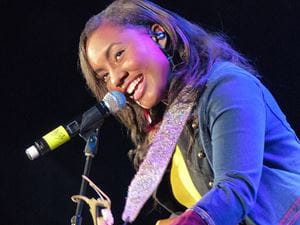 Justin Higuchi/Flickr
Jamie Grace Harper is a contemporary Christian musician, singer, rapper, songwriter, and actress from Atlanta, Georgia. She grew up singing and playing instruments both at church and home with her older sister Morgan. She would eventually share her music with the world, creating a YouTube channel and posting her music online in 2006. In 2010, TobyMac found her songs online and signed her to his label, Goatee Records, for two albums. Grace's debut EP, Hold Me, was released in 2011. Jamie Grace released the title track to the album simultaneously, and it was one of the most added singles to Christian Hit Radio stations. Fans describe Grace's music as a mix of hip-hop, folk, and pop. Her debut album, One Song at a Time, was released in stores on September 20, 2011. Her second EP, Christmas Together, was released on November 29, 2011. Grace decided to leave Goatee Records in 2016. That same year, she released "Party Like a Princess" to most major music streaming services, which was released as a promotional single for both her 25th birthday and her upcoming third studio album. However, the album release was delayed due to her mother's health issues. These days, Grace is still releasing music while hosting a podcast dedicated to pop culture.
---
Todd Galberth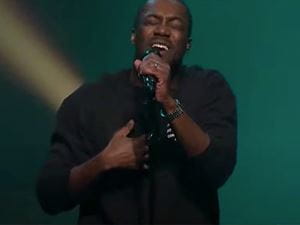 Todd Galberth/YouTube
Todd Galberth is a gospel singer and worship leader originally from Raeford, North Carolina. He was raised singing in church and had his first experiences as a devotional leader while still in his mid-teens. Also an actor, he appeared in several regional theater productions after high school. In 2006, he self-released the gospel album Private Chambers, a set of original songs he wrote for a play of the same name. Galberth eventually settled in as worship pastor at Redemption, a church in Greenville, South Carolina. It was there that he recorded "Lord You Are Good," a part-spoken testimony that hit the Billboard gospel songs chart and became a Gospel Digital Song Sales number one in the fall of 2016. Since that release, Galberth has released numerous other singles, including "For My Good," "Greater," and "Better Than Good." Listeners compare his sound to that of James Fortune and Tasha Cobbs Leonard.
---
---
Jekalyn Carr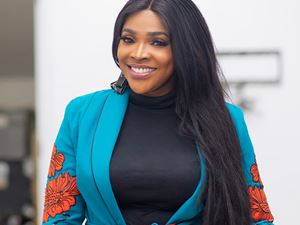 Sistaginna/Wikimedia
Jekalyn Carr is a multi-Award-winning independent recording artist. She's also a speaker, entrepreneur, actress, and author. As a top-selling recording artist, Carr has earned eight Billboard #1's before the age of 21, including singles, "You're Bigger" and "You Will Win." At five years old, Carr began serving in her church's choir, and her family noticed that she seemed to have a decent ear for music. Carr taught herself how to sing and became a main chorister in her neighborhood church. After some time, Carr's singing ability continued to develop, and at age 11, God called her to serve in melodies and inspirational words to the general population. At 15, her single "Greater Is Coming" entered Billboard's Gospel Music Top Ten chart debuting at number three. Adding to her spectacular introduction to the gospel music industry, Carr received her first Stellar Award at 16. She received her first Grammy nomination at 19, has garnered a #1 Top Gospel Album (The Life Project), achieved #1 Gospel Airplay recognition and #1 Digital Gospel Songs for her song "You're Bigger," and two Billboard Awards nominations. She's also received four Stellar Gospel Music Awards and a GMA Dove Award for Traditional Gospel Album (One Nation Under God). She released her most recent live album, "Changing your Story," in 2020.
---
Maverick City Music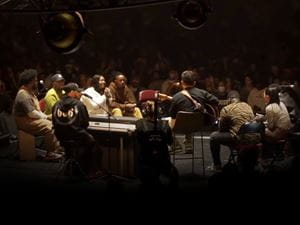 TRIBL/YouTube
Maverick City Music is a contemporary worship music collective and record label founded by Tony Brown and Jonathan Jay, originating from Atlanta, Georgia. The group came together in 2018 after hosting seventeen songwriting camps which brought together over one hundred Christian artists and songwriters and the result being the creation of over one hundred songs. The collective made its debut in 2019 with the release of two extended plays, Maverick City, Vol. 1, and Maverick City, Vol. 2. In 2020, Maverick City Music released two live albums: Maverick City Vol. 3 Part 1 and Maverick City, Vol. 3 Pt. 2, with the former featuring the singles, "Man of Your Word" and "Promises." The collective later released their first collaborative EP with Upperroom and You Hold It All Together (2020), followed by the holiday-themed EP, Maverick City Christmas (2020). In 2021, Maverick City Music released their second collaborative EP with Upperroom, Move Your Heart. This was followed by another EP titled Jubilee.
---
---
These artists can sing about God's praises on any beat; whether it's pop or R&B. If you're looking to switch up your gospel playlist or any playlist in general, these artists will give you the change that you're trying to find.