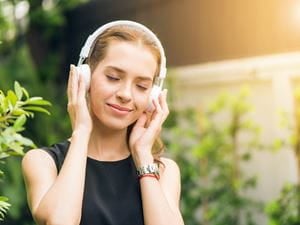 Pexels.com
There isn't much in pop culture that the Bible hasn't influenced, including pop music. While artists like Def Leppard and Coolio are far from being Christian bands, some of the most popular songs of the last half century are full of biblical references.
Regardless of your philosophical or religious beliefs, it's hard to deny that the Bible is incredibly influential and challenging to dispute its cultural impact. This impact can be seen in different areas of art, and secular music is no exception. Here are some pop songs that are influenced by the Bible, some of which you may not expect.
"Turn! Turn! Turn!" – The Byrds (1966)
This song is based on the book of Ecclesiastes, where Solomon explores life's various seasons, and is easily the most well-known song to borrow from the pages of the Bible. "Turn! Turn! Turn!" lyrics contain the first eight verses of Ecclesiastes 3, apart from the song's last two lines and title. Pete Seeger composed the song in the late 1950s. The first recorded version came in 1962 by The Limeliters under the title "To Everything There is a Season."
The Byrds' version appeared on their 1965 album of the same name, becoming a huge hit and hitting the number one spot on the US Hot 100 Billboard Chart. The only lyrics that Pete Seeger contributed that weren't from the Bible is "I swear it is not too late," appearing after the line, "a time for peace." These lyrics helped give the song a powerful anti-war message, making it the appropriate anthem for the 1960s protest movement. It remains one of the most classic rock songs ever.
"Stand By Me" – Ben E. King (1961)
"Stand By Me" might not seem to have biblical roots at first glance since it's been covered by artists like Florence + the Machine, John Legend, Tracy Chapman and Otis Redding. However, according to the Library of Congress, Ben E. King's inspiration for this song came from another gospel hymn by Rev. Charles Albert Tindley called "Stand By Me Father," based on Psalms 46.
In Psalm 46, we read that God is our strength and refuge, a present help when we're in trouble. Since its release, "Stand By Me" has become one of the most long-standing pop songs, generating numerous covers and a 1986 movie of the same title.
"Hallelujah" – Leonard Cohen (1984)
Despite its name, Cohen's "Hallelujah" is far from a God-glorifying praise and worship song. Instead, it's what one critic called "a deeply sexual and profoundly Jewish hymn to a failed relationship." Still, between the title, Hebrew for "Praise Yah" or "Praise the Lord," and references to King David and Samson, one could be forgiven for calling the song a biblical tune. In 2012, singer Kelly Mooney went viral when she changed the lyrics to "Hallelujah," making them more appropriate for her church choir's performance.
"Gangster's Paradise" – Coolio (1995)
Right from the start, rapper Coolio's universal 90s hit "Gangster's Paradise" references Psalm 23, when the rapper describes walking through the valley of the shadow of death, looking back over his life and realizing there's not much left. Later in the song, Coolio describes saying his prayers on his knees in the street light. Before he died in 2022 at 59, Coolio, also known as Artis Ivey, earned international claim for the 1995 hit, earning a Grammy for best rap solo performance in 1996.
"Rock of Ages" – Def Leppard (1983)
The rock anthem "Rock of Ages" became a hit for 1980s metal band Def Leppard with a name almost unmistakably drawn from the pages of the Bible. In an interview with VH1, singer Joe Elliot remembered how the lyrics came to fruition after a Bible study was held in the recording studio the night before. A Bible someone left behind was opened to the old hymn.
"Highway 61 Revisited" – Bob Dylan (1965)
Bob Dylan converted to Christianity in the late 1970s, releasing some gospel albums in the late 70s and early 80s. But before that, Dylan wrote some songs containing biblical suggestions. "Highway 61 Revisited," from the 1965 album of the same name, is a perfect example of one of those songs. The song's opening verse references a passage in Genesis 22, where God commands Abraham to kill Isaac, his son. In this song, the biblical reference seems to be more of a literary and poetic inspiration than any type of religious statement.
"Story of Isaac" – Leonard Cohen (1969)
"Story of Isaac" was on Leonard Cohen's 1969 album "Songs From a Room," another song referencing the parable of God commanding Abraham to sacrifice his son. While "Highway 61 Revisited" tells the story from Abraham's viewpoint, this song tells the story from Isaac's perspective. Cohen references his Jewish background in several of his songs, commonly referring to Old Testament verses.
"Rivers of Babylon" – Melodians (1970)
This 1970 reggae song is modified from Psalm 19:14 and Psalm 137:1-4. This song was written to show the band's Rastafarian beliefs. In this faith, Western society and oppressive governmental authorities are called "Babylon." The song was initially banned in Jamaica for its robust anti-authoritarian message. The song was also on the revolutionary soundtrack for the 1972 movie "The Harder They Come." The song became an international hit in 1978 when Boney M covered it, but that version's lyrics excluded the Rastafarian references.
"Gouge Away" – The Pixies (1989)
"Gouge Away" is one of three songs from the Pixies 1989 album "Doolittle" that could qualify for this list. The other songs are "Monkey Gone to Heaven," which discusses biblical numerology, and "Dead," which discusses David and Bathsheba. This song discusses the biblical tale of Samson and Delilah, describing Samson as being chained to pillars and breaking the walls.
"He Turned the Water Into Wine" – Johnny Cash (1968)
Cash explained that his song was written during his tour in Israel with his wife, June Carter, in 1968. They went to a small church in Cana with a reservoir with water from the same place Jesus turned water into wine. Cash said the sound of the water and his experiences there inspired him, so he wrote the song in the car on his way back to Tiberias.
Wise and inspiring messages can come through music. They may not be gospel songs, but these selections discuss God and biblical stories, further spreading the message of Jesus' love to the masses.