Happy Feet
We are not trying to make you more upset about the winter, but even though "Happy Feet" is based in Antarctica--this penguin and his story will make you smile. You see Mumble can't attract a soulmate since he can't sing. But he found another talent--he can tap dance. Years later our star narrowly escapes a seal attack and makes friends with a group of penguins who accept him and embrace his dancing talents. There is a bigger danger for the penguins beside having a penguin who can't sing. Trash is washing ashore and the overfishing from humans is reducing the amount of fish available for the animals to eat. This brings the penguin community together, finally. Allow this animated tale to warm up your heart and energize you to support the underdog.
Little Women
Based on Louisa May Alcott's book of the same name. The film "Little Women" focuses on the March sisters growing up during the Civil War and after the Civil War. Beth (Claire Danes), Jo (Winona Ryder), Meg (Trini Alvarado) and Amy (Kirsten Dunst) are all trying cope with life under their strong-willed mother (Susan Sarandon). They do this by producing their own plays and performing them in their attic. The March sisters also live next door to Mr. Laurence who has a grandson named, "Laurie," starring Christian Bale who is keen on Joe. Meg goes for Mr. Laurence's tutor, John Brooke (Eric Stoltz) and the dynamics become quite interesting. A little romance will do us all good this winter!
Pretty Women
We will move from the cold to a heartwarming classic called "Pretty Woman." We all can recall how the dashing millionaire Edward (Richard Gere) rescues a hooker named Vivian (Julia Roberts) from the streets of Los Angeles. Edward hires Vivian to stay with him and the two become immersed in two different worlds. It is the ultimate Cinderella story that we have embraced since 1990 will warm up any cold night. "I appreciate this whole seduction thing you've got going on here, but let me give you a tip: I'm a sure thing," Vivian told Edward. Sigh, don't we all wish for an Edward in our lives to rescue us?
Groundhog Day
"Groundhog Day" is a classic movie that will give you the motivation that spring is coming. The movie is about television weatherman Phil Connors (Bill Murray), who is on assignment in Punxsutawney, PA. Connors is living the same the day over and over again on Feb. 2 and is in a time loop where he has to reexamine his life. In one loop, he wakes up to Sonny & Cher's "I Got You Babe" every day. In another loop, he has an opportunity to help his neighbor. To make matters worse, he is the only one who knows what is going on. Connors ends up learning that we only have one shot at life, so make it matter.
Harry Potter
If you are on vacation or want to binge on movies, J.K. Rowling's "Harry Potter" can be fabulous to watch. There are 8 of the films to view and many teachings can be gleaned from Harry and his friends. Lessons like forgiveness, love, hope and using power for the good of others are just part of the inspiration that has excited and entertained millions over the years. "It takes a great deal of bravery to stand up to our enemies, but just as much to stand up to our friends, " J.K. Rowling wrote in the Sorcerer's Stone.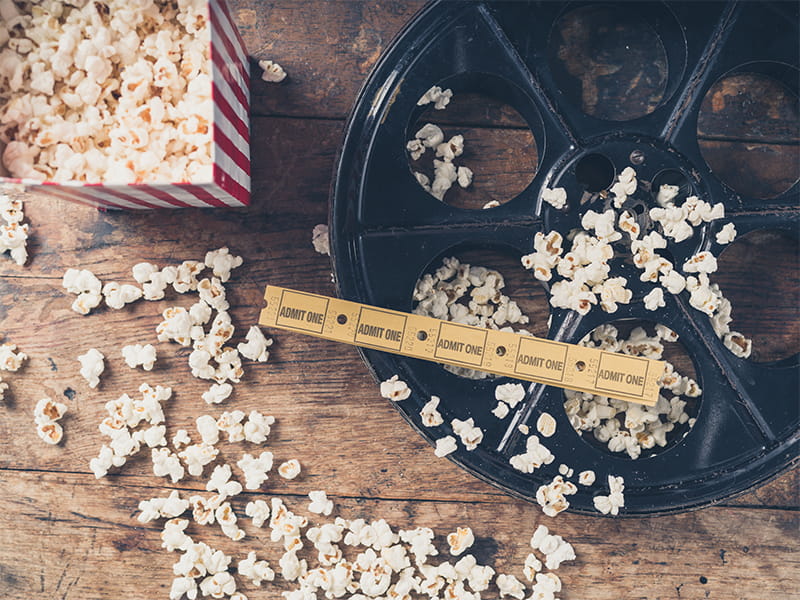 The 5 Worst Movies Ever Made