View Winners: Best Spiritual Film of 2009
The five cinematic gems we selected this year are all overtly religious, yet they each illustrate a spiritual theme that is universal. They tackle big questions like: Why does God allow suffering? How can we put our faith into action? How can we keep our faith when we are forced to endure harsh conditions or corrupt people? Why is it important to respect nature?

And each of the films will touch your soul in some way--echoing in your thoughts and feelings long after you've left the movie theater.

Click through this gallery to learn which film won the Judges' Award and which received the People's Choice Award, voted on by you. Also watch videos and read about about the other films that were nominated in this category. And the winners of the Best Spiritual Film of the Year are...
Winner of the Judges' Award: 'The Road'
In "The Road" (based on the novel by Cormac McCarthy), the world as we know it is destroyed due to some never-described apocalyptic event, and most of the people who are left behind have resorted to murder and cannibalism to survive. There are a few (those who haven't resorted to suicide) who struggle to avoid being prey and to survive without eating their fellow man.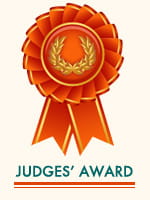 A father and son (Viggo Mortensen and Kodi Smit-McPhee) are headed south—they don't know what awaits there, they hope it is safe and warm—but along the way, they must evade those who want to harm them. They struggle to stay "one of the good guys." The Man (neither character is given a name) is fiercely protective of his son and, in a disturbing scene, shows him how to kill himself if need be--presumably if he is captured by a cannibal and has no way of escape. But he also tells his son they are "carrying the fire," a phrase that is repeated over and over in the film. This "fire" is both the literal fire that cooks their food and keeps them warm, but it's also the hope they have for humanity. It might also be a metaphor for Christians, as the boy is seen praying and in many situations wants to help people they meet along the way. As the Man says about his son, "If he is not the word of God, God never spoke."
Movie columnist Sister Rose Pacatte calls "The Road, the "ultimate Christmas film" because it was released during Advent, a time she describes as "waiting and longing for salvation."
Both Man and Boy struggle toward what they hope will be sanctuary—but in the end, it's the son's compassion and open heart that gives the film hope for a new, better life.
--DR
Photo: Macall Polay/Dimension Films
Winner of the People's Choice Award: 'The Blind Side'
Sandra Bullock has been cleaning up in recent awards shows for her amazing performance as Leigh Anne Tuohy in "The Blind Side," which tells the true story of Michael Oher, a homeless and traumatized boy who is taken in by the Christian, well-to-do Tuohy family who shower him with love and encouragement.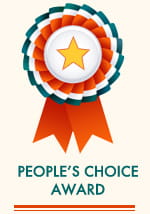 Supported by his adoptive family, Oher becomes an All-American football player and first-round NFL draft pick. The story demonstrates the power that love, compassion, and faith can have in uplifting a downtrodden child.
As movie critic and Beliefnet Film Awards Judge Sister Rose Pacatte says, "True, the family was rich, but it was clear that it was love and caring and faith that motivated the family. We can all do this." The film also demonstrates the influence Oher had on Leigh Anne and her family, causing them to take a look at what matters to them in life and what they choose to do with their God-given gifts.
Bullock's wonderful, heartfelt performance feels authentic, and that elevates the film beyond the inspirational to a spiritual level. It portrays Christianity in action, as well as teaching a lesson in how people of all faiths should treat one another.
--Dilshad D. Ali
Photo: Ralph Nelson/Warner Bros.
Nominee: 'Avatar'
James Cameron's sci-fi epic "Avatar" is dazzling audiences across the globe—it just surpassed the director's blockbuster "Titanic" as the highest grossing film of all time worldwide—with the portrayal of the beautiful planet Pandora and its inhabitants, the Na'vi.
Pandora is a peaceful planet where the Na'vi deeply respect nature. The center of their spiritual life is the sacred Tree of Souls, which allows the Na'vi to communicate with the entire biological network on the planet. It is also a direct connection to their goddess, Eywa.
Author Carl McColman points out the Pagan-Christian connection of this name.
"Eywa -- whose name seems to be a möbius-strip inversion of 'Yahweh' suggesting that she encompasses both earth goddess and sky god."
He also notes the Pagan roots of the planet's name: "…Pandora was the 'Eve' of the pagan Greeks; the first woman, created by the gods and bestowed with many gifts, including a jar which contained both evil and hope."
Of course, the Na'vi have something that we here on Earth want—unobtainium, a rare ore that's found on their planet. And because the Na'vi can't be convinced to simply hand it over, the humans consider them "hostile" and decide to invade their planet and take it. But first, scientists send avatars, hybrid Na'vi-humans they've developed by intermixing DNA, to scope things out things, earn the trust of the Na'vi, and learn how the planet functions. These hybrids are controlled robotically by humans, safely away from Pandora. The main character, Jake Sully, operates one such hybrid.
In video game parlance "avatars" are assumed identities, but in the Hindu faith, they are human incarnations of the gods Brahma, Vishnu, and Shiva. Hindus believe these avatars are sent to Earth to restore peace. Not in this case, however. In "Avatar," humans are prepared to go to war over the unobtainium.
Beliefnet's Movie Mom blogger, Nell Minow, says that the humans in the film have "lost their spiritual connection," but wind up finding "hope and meaning on a planet where the inhabitants have a palpable and literal connection to the divine."
Eventually Jake falls in love with a Na'vi named Neytiri and realizes the evil of the human conquest. He later prays to Eywa through the Tree of Souls to help the Na'vi and with the help of the animals of Pandora, they defeat the military. He is later permanently turned into a Na'vi through the Tree of Souls.
Like any good film, "Avatar" has endured its share of controversy. Some say the film is anti-American. Others criticize the religion portrayed as pantheistic and un-Christian. The film can be interpreted in many ways, but its spiritual theme is undeniable. Stewardship of the planet is found in the tenets of many faiths. And that's the heart of Na'vi spirituality.
The film also leaves us hopeful that one person's efforts to protect what's good can influence others to speak up in the face of evil.
--Dena Ross
Photo: 20th Century Fox
Nominee: 'A Serious Man'
This modern-day Job story, which takes place in Minneapolis, 1967, features Larry Gopnick, a Jewish physics professor and head of a dysfunctional family. His wife is openly cheating on him and wants a get (a Jewish ritual divorce), his son smokes pot while preparing for his bar mitzvah and must constantly dodge his drug dealer, his daughter is self-absorbed, and his brother—who lives with the family—is mentally ill and/or a genius.
Plus, one of Larry's students is offering him a substantial bribe in exchange for a passing grade. Taking it would go against everything Larry stands for.
Throughout the film he approaches three rabbis with his problems in a desperate search for some kind of moral guidance. And while all three rabbis are entertaining (some bizarrely so), none offer him good advice.
All Gopnick really wants is to be taken seriously and to "do right by the community." But he's slowly breaking down—losing his family, faith, money, morals, and just about everything else. And while we see the effects of family dysfunction on Gopnick, the fact is that everyone around him is suffering too—with their own problems.
"A Serious Man" examines the nature of suffering—why God allows pain into our lives—and the conclusions that are drawn at the end are about as clear as the advice from the three rabbis. Although the film doesn't end on an uplifting note or leave us with any certain answers, it offered a unique approach to a dilemma that, in one way or another, we can all relate to.
--DR
Photo: Wilson Webb
Nominee: 'The Stoning of Soraya M.'
On one level, "The Stoning of Soraya M." is a story about how corrupt religious and political leaders can affect a community. But the deeper story is how an innocent woman learns to trust herself and the God she believes in to elevate her beyond the horrible and unfair punishment inflicted upon her.
In 1986 Iran in a remote village where men manipulate and enforce the laws based on warped versions of religious teachings, one woman suffers the worst of consequences when her estranged and evil husband implicates her in adultery and plots with the men of the village to use an archaic Islamic law against her: death by stoning.
"The Stoning of Soraya M," based on a true story, relates the awful sequence of events that befall Soraya, beautifully portrayed by Mozhan Marno. Her aunt, village elder Zahra (the brilliant Shohreh Aghdashloo), enlists the help of a French-Iranian journalist to relate Soraya's tragic story to the world. Says Beliefnet Entertainment Editor Dena Ross, "Sometimes the movies that are the most painful to watch are the most important in changing people's thinking. [The film] … will hopefully empower those who see it to fight for women's rights in all countries -- and fight against corruption in all its forms."
--DDA
Photo: MPower Pictures/Roadside Attractions