View Winners: Best Spiritual Documentary of 2009
The five films selected in the category of Best Spiritual Documentary of the Year are diverse in subject matter, but universally entertaining and thought-provoking.

Topics of these documentaries include: examining the concept of God, exploring the benefits of yoga, following the lives of young basketball players, discovering the beauty of animal families, and searching for the reincarnation of a beloved Lama.

Click through this gallery to learn which film won the Judges' Award and which received the People's Choice Award, voted on by you. Also watch videos and read about about the other films that were nominated in this category. And the winners of the Best Spiritual Documentary of the Year are...
Winner of the Judges' Award: 'More Than a Game'
Five young friends in Akron, Ohio spend all their time in a dilapidated middle school gym shooting hoops and learning the finer points of basketball from each other and from one of their fathers. They become Akron's Fab Five, and one of them emerges as a leader—future NBA star LeBron James, who draws on the camaraderie of his friends, their mutual love of the game, and the guidance of Coach Dru Joyce II. As they transition to St. Mary-St. Vincent high school, their talents grow as do their friendships on and off the court. These are young men immersed in a Catholic education who pray together before their games and who stay true to each other as the hype and buzz about their emerging gifts build into a media frenzy.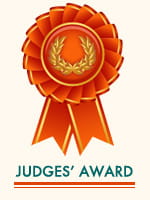 The story of these five friends makes for a spiritual life lesson that goes beyond hoops, as their coach teaches them to respect family and women, and encourages the bonds of brotherhood. For James, it lays the foundation for his future NBA career. We have the rare opportunity to see James as a true friend and good man more than as an NBA superstar. "The film is truthful," says Beliefnet film awards judge Sister Rose Pacatte. "I felt I had met people who truly cared about others and this caring created a community. Not all the friends became NBA stars, but they became real men who care about others. Wow. If every school had five boys who would do this, it would really make a difference. In Akron, it did."
--Dilshad D. Ali
Photo: Lionsgate
Winner of the People's Choice Award: 'Earth'
Three sets of animal families—polar bears, elephants, and humpback whales—making their migratory journey across our beautiful planet are the focus of "Earth," a stunning documentary from Disneynature films. The movie, as Movie Mom blogger Nell Minow writes, is a "stunning valentine to our planet's plants and animals. … taking us through the seasons and across the globe to see nature's eternal themes of renewal and connection."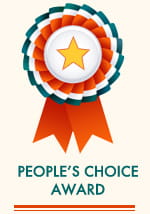 The film combines compelling action footage with an intimate look at some of the earth's most elusive animals, creating a documentary film on a grand scale—going beyond the typical nature films seen in classrooms to an epic vision of our planet. It also emphasizes the growth of the young animals, as these resilient "children" become the hope for the future even when planetary changes make their survival more difficult.
There really is no better spiritual palette than the creatures and landscape, in all their wonder and glory, which make up our strong yet fragile earth.
--DDA
Photo: BBC Worldwide Ltd.
Nominee: 'Oh My God'
Fed up with religions battling each other over the idea that "my God is better than your God," filmmaker Peter Rodger traveled the globe asking celebrities, religious leaders, and ordinary people the simple, yet provocative question, "What is God?" in his new documentary, "Oh My God."
Filmed over three years and in 23 countries, the images he captured—the landscapes, the people—are breathtaking. Musician Seal, who sees God in his family and people in general, says, "God is everywhere, showing us confirmation of its existence." This idea is given more elaboration as we take in the beautifully diverse people and places Rodger presents to us.
Interestingly, many of the the people he spoke with revealed not only a belief in God, but an acknowledgement that their God was the same God worshiped by those of different faiths. A few outspoken interviewees did not feel this way--such as evangelical Christian pastor Dr. Tim LaHaye who said he believed the Qu'ran was written by the Devil, and a Muslim who believed that Christians and Jews were going to hell.
Of course, some detractors didn't see belief in God as a positive. Sir Bob Geldof, an atheist, criticized "believing in God" as "an impediment to life," and a young Mexican man opined that God is used to control people: "God is like a business. God is money."
Rodger periodically inserts his own thoughts and questions into the film. One of the issues he tries to tackle is why God—any God—would allow suffering. And he takes us to a number of places where suffering is evident—including New Orleans post-Katrina and a children's cancer hospital.
Although Rodger lets us draw our own conclusions to the big God question, many of those he spoke with, such as Ringo Starr, stated emphatically that "God is love." And, as universal definitions go, that's not a bad one.
--Dena Ross
Nominee: 'Enlighten Up'
Call it a yoga quest. Inspired by the belief that yoga can change anyone's life and its huge popularity (18 million Americans practice some form of yoga), filmmaker and practitioner Kate Churchill set out for a six-month journey across the globe to explore the worldwide phenomenon. Her traveling companion was yoga skeptic Nick Rosen—a 29-year-old journalist from New York who described himself as "not a spiritual guy" and interested in "the facts."
Churchill and Rosen travel the world, speaking with mystics, yogis, and gurus who practice a variety of forms of yoga. From Norman Allen, who helped introduced Ashtanga yoga to the United States, to B.K.S. Iyengar, the founder of Iyengar yoga, which focuses on structural alignment and meditation, to former pro wrestler Diamond Dallas Page whose "Yoga for Regular Guys" workout is more earthy (he describes as "not about namaste, but T and A").
The duo ask the experts, as well as practitioners, fairly straightforward questions like "Why do you practice yoga?" and "How does yoga make you feel?"—but progressively Rosen, in particular, becomes interested in the connection between yoga and enlightenment and how he can reconcile achieving enlightenment with the fact that he is not spiritual.
Rosen is told, in one way or another, by the gurus he encounters that it takes a lifetime to understand what Rosen wants to learn in six months.
Watching the skeptical Rosen practice yoga is exhausting, even amusing. But just as fascinating are his discussions with Churchill, who feels he's not taking their Yoga Project seriously enough and not opening himself to a possible transformation.
In the end, Rosen realizes that yoga hadn't dramatically changed him. But he feels better physically and finds his mind more open. He even admits to being happier than he was before. So even if transformation didn't arrive in the way Churchill expected, a material guy was able to get something almost spiritual out of his experience.
--DR
Nominee: 'Unmistaken Child'
At the heart of the Buddhism faith is the idea of reincarnation, a concept that when people die their soul enters another body and they have another life.
When beloved Tibetan master Lama Konchog passed away in 2001, the Dalai Lama charged his disciple, Tenzin Zopa, who had been devoted to Konchog since the age of seven, to search for his master's reincarnation. "Unmistaken Child" follows Zopa's four-year spiritual quest as he wanders by foot, mule, and helicopter through remote Tibetan villages, putting children who show special qualities through ritualistic tests until he finds the boy who he thinks is The One.
It's an "unexpected journey of spiritual enrichment," says Movie Mom blogger Nell Minow. Her interview with director Nati Baratz reveals the heart of the film that elevates it beyond the typical "journey" story: "You see one part of the film and the child looks holy, in another he looks like a normal child," Baratz says. "I want to make the audience decide for themselves. That idea is connected to Buddhist teaching. They should not believe anything you say but should examine [what may be the truth] by themselves."
--DDA