Meet Our Winners for Best Spiritual Performance
It takes a special kind of actor to pull off a difficult role—a role by which their subsequent performances will inevitably be judged. The five actors we've nominated for the Beliefnet Film Award (BFA) for Best Spiritual Performance have each portrayed their characters so powerfully that they not only "made" the movies they starred in, but touched our souls in such a way that we will never forget them. We may struggle to be more like the character--or hope never to endure the internal struggles that the character portrayed so well on the big screen. Either way, they've left their mark.
Click through this gallery to learn which performance won the Judges' Award and which received the People's Choice Award, voted on by you. Also watch videos and read about the other performances that were nominated in this category. And the winners of the Best Spiritual Performance of the Year are....
--Text by Dena Ross
Judges' Award Winner: Richard Jenkins in 'The Visitor'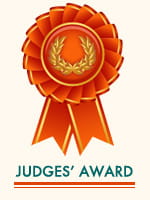 BFA judge Sr. Rose Pacatte describes the character played by Richard Jenkins, Prof. Walter Vale, as "an everyman who had everything, then lost his wife; now he has no life, no meaning, no reason to keep going, to get out of bed in the morning." One day, he travels from his home in Connecticut to New York City--where he also has an apartment--on business and discovers that an immigrant couple, Tarek and Zainab, have taken up residence in his home. Rather than throw them out, he becomes involved with their plight, even paying for Tarek's legal fees when he is arrested and threatened with deportation. This is, after all, not long after 9/11 when Middle Easterners are viewed with suspicion, even a gentle musician like Tarek, who leads drum circles in Central Park.
"Richard Jenkins gives my favorite performance of the year as a broken man who finds that life can be good again," says BFA judge Gareth Higgins, "and recognizes that one of the ways we become more human is through taking responsibility."
Watch Video: Richard Jenkins in 'The Visitor'
People's Choice Award Winner: Queen Latifah in 'The Secret Life of Bees'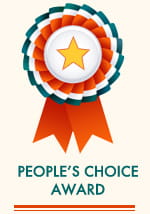 You have to hand it to director Gina Prince-Bythewood, who adapted Sue Monk Kidd's best-selling book for the big screen: selecting Queen Latifah for the role of beekeeper August Boatwright living in the 1960's South, was spot on. One of three sisters—the others are May and June—August plays a secondary-mother role to the young Lily Owens (Dakota Fanning), who has run away from home with her caregiver Rosalee (her mother has died, leaving her with an abusive father). As the single proprietor of Black Madonna Honey, August is full of grace—wise, nurturing, and empowering. August and her sisters also have a statue of the Black Madonna in their parlor, where they have "church." August is symbolically a Black Madonna herself—in both her motherly role to Lily and in her divine wisdom. In one scene in which the distraught Lily sobs, "I'm unlovable," Latifah's August sweetly replies, "There's love all around you."
Watch Video: Queen Latifah in 'The Secret Life of Bees'
Meryl Streep in 'Doubt'
The legendary actress Meryl Streep plays one of the major roles of her career as Sister Aloysius, a Catholic nun who, in 1962, believes that her priest, Father Flynn (Philip Seymour Hoffman), is having an inappropriate relationship with a young male student at the church's school. Though lacking clear evidence, she will go to any length to have him removed from the parish. Aloysius, feared by the children she teaches, refuses to allow compromises--great or small--dislikes Father Flynn because he advocates change. "It's a new time," says Flynn. "The church needs to change." "Meaning?" asks Aloysius. "We should be friendlier," replies Flynn. The icy look Aloysius sends him could wither a garden.
Says BFA judge Rebecca Cusey, Aloysius "stands up to evil despite the complete unclarity of the situation, the difficulty of doing anything, and her own doubts." What the character fails to recognize is that lives can be destroyed in the process of fighting for what one thinks is right. Streep masterfully inhabits this determined, feared woman, who will make you quiver even more than her villainness role in "The Devil Wears Prada"
Watch Video: Meryl Streep in 'Doubt'