View Our Winners for Best Spiritual Film
Spiritual films are those cinematic gems that shed light on, or make a serious attempt to grapple with, the big questions. Why are we here? What's the meaning of life? Is there a God? Why is there evil in the world? Of course, this will inevitably include movies with overtly religious themes—Christian or otherwise—such as redemption, forgiveness, keeping faith, life and death, good vs. evil, and more. But sometimes they're simply about the triumph of the human spirit over adversity. No matter what the theme, these movies are bound to touch your soul in some way.
The winners of this year's Beliefnet Film Awards have done just that. Click through this gallery to learn which film won the Judges' Award and which received the People's Choice Award, voted on by you. Also watch videos and read about about the other films that were nominated in this category. And the winners of the Best Spiritual Film of the Year are....
Text by Dena Ross
Judges' Award Winner: 'Wall-E'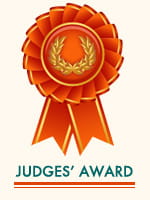 "Wall-E"--both the animated movie and the waste-collecting robot who is the title character--has found a permanent home in the hearts of moviegoers everywhere and will inevitably do so for years to come. Wall-E is charged with cleaning up the planet after it's become uninhabitable for human life--or any life--due to pollution, the result of our failure to be the earth's stewards. BFA judge Patton Dodd calls the movie, which was directed by Andrew Stanton, the "hands-down film of the year—and a brilliant story of the triumph of the human spirit (even if that spirit was robotic)."
VFA judge Sr. Rose Pacatte says it's "Disney's best film ever in terms of its themes of the consequences of soulless consumerism and the need--the hunger for truth, beauty, and goodness that we all share. 'Care for the earth' is a spiritual and moral imperative--the same imperative." She continues, "If humanity is to survive, it behooves us to discover the freshness of our souls. Spirituality is living our beliefs in relationship with God and others. The word God was not present, but the reality was in Wall-E."
People's Choice Award Winner: 'Gran Torino'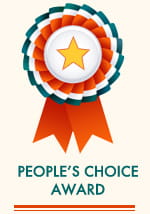 "Maybe it's just because I've seen it most recently, but 'Gran Torino' seems to have more to say about contemporary America than a lot of other, more lauded holiday-season films ever could," says BFA judge Saul Austerlitz. The film was directed by and stars Clint Eastwood as Walt Kowalski, a gruff Korean War vet who routinely spouts racial epithets without blinking an eye. He's just lost his wife, a devout Catholic, and her young priest, Father Janovich, hounds Kowalski to come to church and confession. Next door, a Hmong teenager, Thao, and his immigrant family are quietly living under constant threats of violence from their gangbanger cousin. The cousin demands Thao steal Kowalski's prized 1972 Gran Torino. He fails, and eventually is taken under Kowalski's wing.
"The film walks viewers through a sense of Old Testament retribution before winding up on a distinctly New Testament message of redemption and salvation," says judge Paul Asay. "Eastwood, Hollywood's toughest tough guy, winds up saving the day with a Christlike act of sacrifice--one that wipes away his own sin and guilt and culminates with Eastwood's arms spread wide, as if in embrace."
"Can a man with little interest in organized religion and a tendency to spew ugly racial epithets be a moral example?" asks Austerlitz "Eastwood argues that he can. Walt is a man abandoned--by family, by country, by a vanished auto industry, by death--but he has never lost his own faith, hard-bitten as it might be, in helping others, one small action at a time."
Watch Video: 'Gran Torino'
'Slumdog Millionaire'
Danny Boyle directed this film about Jamal, a young man from the slums of Mumbai, who appears on the Indian version of "Who Wants to Be a Millionaire" in hopes of reconnecting with the girl he loved and lost, Latika. The movie was dubbed the "breakthrough hit of 2008" by countless media outlets and surprised just about everyone with its success.
BFA judge Brandon Fibbs called the movie "unabashedly, unrepentantly, irrepressibly idealistic and head over heels in love with love. Jamal's fierce devotion to the transforming, surmounting power of love sees him through the roughest of times." The movie also gets BFA judge Dilshad Ali's vote: "The story of Jamal, [Jamal's brother] Salim, and Latika is filled with so much spiritual depth--from the lengths Jamal will go to for his beloved Latika, to the tragic trajectory of Salim's life choices, to the game show itself and how it builds up the hopes of a nation wanting to see one its own slumdog children make it big. The background of Hindu-Muslim relations simmers away, not taking over the story, but offering insight into why things are the way they are in Mumbai, India."
Watch Video: 'Slumdog Millionaire'
'Doubt'
Set at a Catholic Church in the Bronx in 1962, Meryl Streep stars as a Catholic nun, Sister Aloysius, who believes that her priest, Father Flynn (Philip Seymour Hoffman) is having an inappropriate relationship with an altar boy—who is also a student at the church's school where Aloysius teaches—despite her not having any proof. As Flynn argues with Aloysius, he screams, "You haven't the slightest proof of anything!" to which the cold-as-ice Aloysius stoically replies,"But I have my certainty." Amy Adams also stars as Sister James, a young, soft-spoken, simple nun who is, at first, allied with Aloysius, but then comes to her own conclusion that Flynn has done nothing wrong.
One of the biggest spiritual lessons of the film is explained by Flynn during a homily: "Doubt can be a bond as powerful as certainty."
'The Dark Knight'
More than simply a story of Good vs. Evil, "The Dark Knight" shows us the intense internal struggle of one of our most beloved superheroes, Batman (Christian Bale). Here he battles his own internal demons (specifically, whether it's acceptable to fight evil at any cost—even that of breaking the law), as well as two villains, his one-time friend Harvey Dent, who becomes the conflicted Two-Face, and the sadistic Joker, played with creepy brilliance by the late Heath Ledger. This Batman is a troubled soul, and as Idol Chatter blogger Donna Freitas writes, "This movie is not simply Batman as 'Dark Knight,' but, in the tradition of mystics across traditions, Batman's 'Dark Night of the Soul.'" Freitas adds: "The Dark Night of the Soul in a person's spiritual life is a time when someone feels the most alone, abandoned, despairing, wracked with doubt, without hope of repair. As if God, the beloved, has left forever."
In one of the movie's most compelling scenes, two sets of passengers--regular commuters and a group of prisoners--on two separate ferries are forced to decide whether to end the lives of the other group in order to save themselves. The end result showed the inherent goodness of humanity, even during tough times. And at the end of the film Batman sacrifices his reputation--thereby becoming the "Dark Knight"— for the good of Gotham, and the memory of Dent, who had done so much good for the city before his evil turn.
Watch Video: 'The Dark Knight'