Happy Potter shares his birthday with J.K. Rowling on July 31. Rowling, show is the writer of the classic Harry Potter book series, definitely didn't create this by accident. Though Harry Potter is only a fictional character, his birthday falls under the Leo astrological sign, and he embraces all the qualities of the zodiac.
Oddly enough Daniel Radcliffe, who plays the role of Harry Potter in the movie series, is also a Leo. The Leo sign is the sign of the lion, which is known for their courage, heart, and determination. This is very similar to the qualities that define the Gryffindor house; the school group that Harry Potter was a part of. More so, the Gryffindor house shares the same logo as the sign of Leo.
These are just the beginning signs that Harry Potter is connected to the Leo zodiac sign. Here are the ways that Rowling used the signs qualities to create her character.
---
His confidence.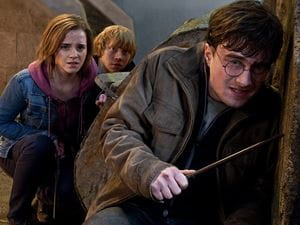 Warner Bros. Studios
The typical Leo is known for having an unshakable confidence in themselves and their abilities. They aren't worried about the risks involved, and instead just go after exactly what they want. Harry Potter was known for taking risks, often times a little too often, to get the outcome he wanted. There are countless time he would enter into a situation completely unprepared, despite his friends warnings, and still was able to succeed.
Harry Potter also stayed confident in who he was even when facing Lord Voldermort. From the beginning, Potter was unafraid to say the evil villains name out load despite adults being afraid to do so. Potter know he would be able to take on the challenge of defeating Voldermort, because he had a high level of confidence in himself.
---
---
His displays of generosity.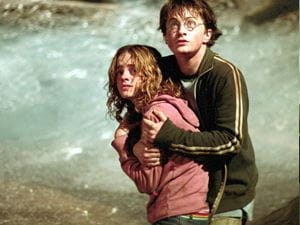 Warner Bros. Studios
Harry Potter was incredibly generous with his friends, which is an incredibly notable characteristic for a Leo. Leos are ruled by their heart, which they often wear on their sleeves without worrying too much about whether or not they'll be hurt in the process. For example, there was a moment when he bought all his friends Omnioculars to better view the Quidditch World Cup, or when he first met ron and bought him candy on the train. Furthermore, Harry donated his Triwizard Cup winnings to the Weasly twins to help them start their joke shop.
On a much deeper level, Harry was also generous whenever he risked his own life to save others, most notably during the Battle of Hogwarts. Knowing that the only way to destroy the final horcrux inside of him was to let himself be killed, Harry surrendered himself to Voldemort and embraced death to save the wizarding world.
---
His loyalty to friends and family.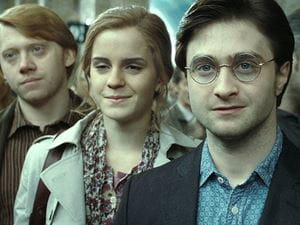 Warner Bros. Studios
A Leo takes their friendships very seriously, and will protect their friends and family at all costs. They are incredibly loyal to those they care about, and will act out in anger if someone crosses one of their inner circle. For example, Aunt Marge made some rude comments about Potters parents and he inadvertently reacted by causing Marge to inflate and float into the air.
On a positive side, Leos are loyal till the end, and will stand up and fight for the ones they love. Harry would always support his trusted friend, Hagrid, no matter how problematic his decisions were. He would do anything for Ron and Hermione, even at times when they all didn't agree or were arguing.
---
---
His relentless pride.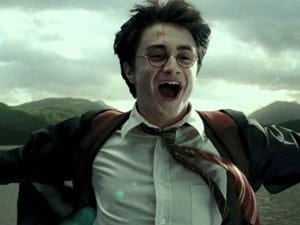 Warner Bros. Studios
The Leo, while strong and confident, sometimes has issues where their pride grows a little too big. Their need to be a hero can sometimes get in the way and come off as overly-confident, when they have no reason to be. They have a darker need for attention, and want to prove to others they can do whatever they want.
It's this pride that made him force a rescue of the other contestants' underwater hostages in the Triwizard Tournament's second task, in spite of the fact that they didn't need to be rescued. He often lets his pride lead to arguments and more trouble than necessary, especially with Malfoy and Professor Snape. Later on, Voldemort uses Harry's predictable pride to bait him in an ambush, resulting in Sirius Black's death.
---
His passion.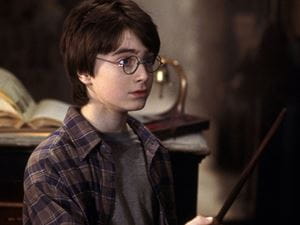 Warner Bros. Studios
Another strong aspect of the Leo is their incredible amount of passion. They are the people who are larger than life, and throw themselves fully into activities and people they love and care for.
Think about every time Harry showed how incredibly passionate he was about Quidditch. He was a part of a team and wanted to prove that he could help them successfully win. He used that passion to train hard to be a successful seeker, even at his first year of Hogwarts. His passion can also be seen by his dedication to defeat Voldermort and save the wizarding world. He continues, year after year, to help those in trouble.
---
---
His bursts of anger.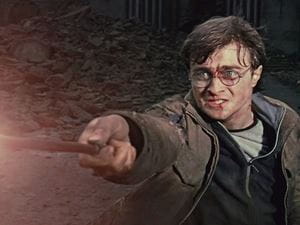 Warner Bros. Studios
When mad, the Lion goes beyond anger and often fills with red hot rage. Their roar is louder than any other sign in the Zodiac, and they can often be found intensely shouting to feel better. They can be crude, often resorting to using offensive language and blowing up on people who do not deserve it.
One example of this is when Harry had to face Sirius's death, and reacted by trashing Dumbledore's office. Though it was understandable getting such bad news, it shows how much he can be controlled by his anger. In the Order of the Phoenix, Harry had many anger and attitude problems with not only the Dursleys, but even with Ron, Hermione, Sirius and Dumbledore. Given he, and the other students, were facing many issues with Professor Umbridge, Potter was overwhelmed by his emotions of stress, causing his intense bursts of anger.
---
His encouragement of others.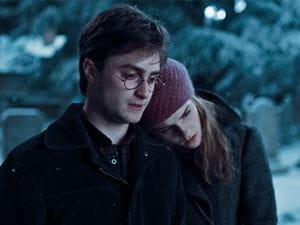 Warner Bros. Studios
Leos are natural teachers who have patience with those who are still learning. They take joy and pride in watching someone grow more confident as they practice and gain knowledge, and in learning themselves.
Harry's entire life changed when he got into Hogwarts, but once he got the hang of the whole being a wizard thing, he quickly became a role model for the other students at Hogwarts. This trait is also most prominent in Order of the Phoenix, when Harry starts Dumbledore's Army for the sole purpose of teaching other students how to defend themselves against dark wizards when Hogwarts failed to prepare them. He was able to be a natural leader and give the other students the encouragement they needed to be successful.
---
---
It's incredibly obvious that Harry Potter embodies all the typical qualities of a Leo. The birthday that J.K. Rowling used was no mistake, because his astrological sign is such a great fit. He is known for his courage, heart, and their faithful determination to achieve his goals and that is easily understood in the movies and books.