Screen time can seem like a must, especially in today's culture. It may make a parent's job harder, but that doesn't mean parents can't ensure that screen time is healthy for children. The Bible says that we should guard our minds and protect what goes into them. Parents must safeguard the thoughts of their children, primarily because while they're young, parents are the ones who are responsible for safeguarding their minds to the best of their ability. These movies are great to watch together as a family and help foster an environment to start godly discussions with each other and lay those foundational truths in your kids' lives.
---
"The Prince of Egypt"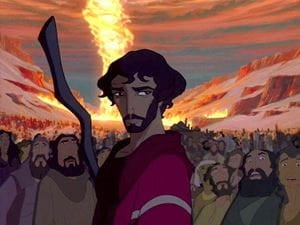 DreamWorks Pictures
This movie is a classic and one to watch if you've never seen it before. DreamWorks released the film in 1998; it tells the story of Moses, starting when his mother placed him in a basket after King Herod demanded the execution of all Hebrew boys under the age of two. It goes through his childhood in the palace, murdering an Egyptian and God's journey in his life to eventually call him to free God's People from Pharaoh. The film does a great job of staying true to God's Word while adding some movie elements to keep kids' attention.
---
---
"Joseph: King of Dreams"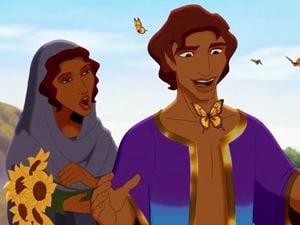 DreamWorks Pictures
Just two years after the "Prince of Egypt," DreamWorks released "Joseph: King of Dreams." It starts with Joseph being born to Rachel and Jacob, his brothers' jealousy, and his brothers selling him into slavery. It goes through Joseph's ups and downs from the palace to prison back to the castle. Eventually, it comes full circle, and he meets with his family again as the second most famous man in Egypt. The movie has many songs with lyrics that touch you and serve as a form of praise and worship.
---
"Jonah: A VeggieTales Movie"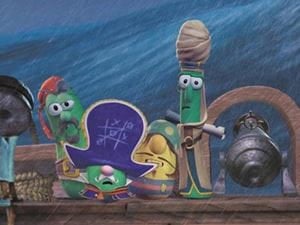 Artisan Entertainment
The VeggieTales series is a classic for Christian kids' shows and movies. The VeggieTales videos and movies take important points and stories from scripture and turn them into fun yet impactful stories for kids. This specific film goes through the story of Jonah, featuring pirates that don't do anything. It also stays true to the story's ending, showing that not all scriptures have a happy ending. The film also does a great job of showing that God wants everyone to show compassion and mercy, even to those who don't seem to deserve it.
---
---
"Lion of Judah"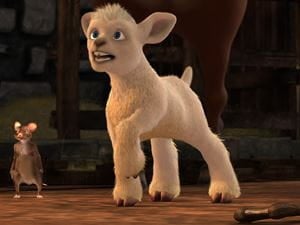 Rocky Mountain Pictures
This cartoon movie tells the tale of Jesus' crucifixion through the lens of Judah, the sacrificial lamb. It follows the adventures of Judah and his stable friends as they try to avoid the sacrificial alter the week before the crucifixion of Christ. The quest follows the animals from the stable in Bethlehem to the great temple in Jerusalem. This film does a great job of teaching elementary-school-aged children about Jesus' crucifixion in a visual way. It's excellent for leading up to Easter or anytime of the year. This film has some harsh elements, so it may not be appropriate for children under six.
---
"God's Not Dead"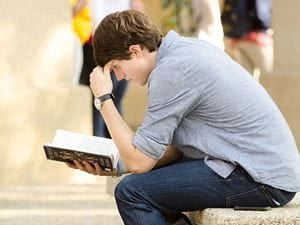 Pure Flix Entertainment
The initial film in this series tells the story of an atheist professor who's challenged by a devout Christian student who believes that God doesn't just exist, but He's alive and well. The first film was released in 2014, but the series spawned two sequels: "God's Not Dead 2" in 2016 and "God's Not Dead: A Light in Darkness." This film is excellent to watch with older kids to hear their opinions on responding to this situation. After watching this film, ask your children how they felt about it and what they would do to foster an exciting discussion.
---
---
"Heaven is For Real"

Sony Pictures Releasing
This film was released in 2014 and told the story of Colton Burpo. 4-year-old Colton says he experienced Heaven during emergency surgery after acute appendicitis. He describes to his incredulous family about seeing the surgeon operate on him, his mother in the waiting room praying, and his father yelling at God to not let him die. He also talks about incidents with people he never met or knew about, like his great-grandfather. Colton's father, Todd, a pastor, is conflicted with what his son is telling him but ultimately decides to believe him.
---
"Miracles From Heaven"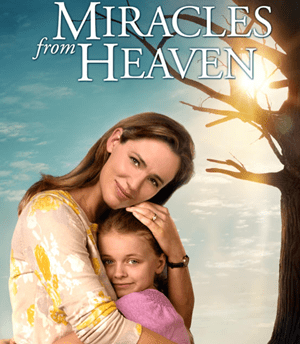 Sony Pictures Entertainment
This movie is based on a book with the same title by Christy Beam. It recounts the true story of her young daughter, who had a near-death experience and was cured of an incurable disease. The film focuses on Anna Beam; one day, Anna starts vomiting, and when her parents take her to the doctor, they don't find any issues. One night, Anna wakes up with stomach pains, and her parents take her to the hospital. Again, the doctors don't see anything wrong with her. Eventually, Anna is diagnosed with an incurable disease, and she starts intensive treatment. On a December day, Anna falls out of a tree, yet she doesn't sustain any injuries. It also appears that Anna is no longer affected by her illness. Then, Anna tells her parents of her experience during her fall and they're floored by her story.
---
---
In today's world, bad influences surround children. As parents, you always want to keep their best interests at heart and protect them from these harmful influences. Taking time together as a family to watch these films won't only foster great discussions, but it will allow you to spend quality time with your children. After watching each movie, take the time to discuss them with your children to ask them what they've learned. You could also ask them how they'll apply the film's lesson in everyday life. These films are perfect for a movie night for the whole family. Cuddle up on the sofa, pop some popcorn, and settle in for a family movie night that you won't forget.