"The Polar Express" (2004)
"The Polar Express" is an animated film that stole the hearts of children and adults alike. Bases of the 1985 children's book of the same name, the movie tells the story of a young boy who sees a mysterious train bond for the North Pole stop outside his window. He is invited aboard and embarks on a journey to visit Santa Claus preparing for Christmas. The movie features great stars like Tom Hanks, and was directed by Robert Zemeckis. The film grossed over $311.3 million worldwide, and is featured on the "Guinness World Records" list for the first ever all-digital capture film.
"Home Alone" (1990)
The movie "Home Alone" shares the story of an eight-year-old boy who must protect his house from a pair of burglars after he is accidentally left home alone by his family during Christmas vacation. The movie features hilarious scenes that have stuck around pop culture for decades. The movie stars Hollywood's Macaulay Culkin, Joe Pesci, Daniel Stern, John Heard, and Catherine O'Hara. With a total gross of $476.7 million, it held the record for the highest-grossing live-action comedy ever, until it was overtaken by "The Hangover Part II" in 2011. It received two Golden Globe Award nominations for Best Motion Picture and Best Actor in Motion Picture. It also won two Academy Award nominations.
"A Christmas Story" (1983)
No classic holiday movie list would be complete without "A Christmas Story". The comedy film stars Melinda Dillon, Darren McGavin, and Peter Billingsley. It is such a beloved classic that most years it is featured for 24 straight hours for a day on TNT or TBS. The film earned two Canadian Genie Awards in 1984, and was selected for preservation in the National Film Registry by the Library of Congress for being "culturally, historically, or aesthetically significant". If this is a movie your younger ones haven't had a chance to see yet, it should be put first on the top of your list.
"Elf" (2003)
One of the funniest holiday classics is "Elf", which stars Will Ferrell, James Caan, and Zooey Deschanel. The film focuses on a Buddy, who is a human that was adopted and raised by Santa's elves. He learns about his biological family and heads to New York City to meet them, spreading Christmas cheer along the way. Crazy and fun hilarity ensues throughout the movie, making it perfect for families with young children. "Elf" was nominated for nine awards, and brought home two of them. It inspired the 2010 Broadway musical "Elf: The Musical" and NBC's 2014 stop-motion animated television special "Elf: Buddy's Musical Christmas".
"The Santa Clause" (1994)
"The Santa Clause" is a true holiday classic that makes you laugh and cry, all while putting you into the holiday spirit. The Christmas classic stars Tim Allen as Scott Calvin, an ordinary man who accidentally causes Santa Claus to fall from his roof on Christmas Eve. Calvin becomes the new Santa, and has to convince his family over the course of the year to believe his new role. The film was followed by two successful sequels, "The Santa Clause 2" (2002) and "The Santa Clause 3: The Escape Clause" (2006). The film was an instant classic hit, and is now featured on TV every year near the holidays for everyone to enjoy.
"It's a Wonderful Life" (1946)
Saving the best for last, "It's a Wonderful Life" is one of the most beloved holiday movies of all time. The movie is based on the short story "The Greatest Gift" written by Philip Van Doren Stern in 1943. The film stars James Stewart as George Bailey, a man who has given up his dreams to help others, and whose imminent suicide on Christmas Eve brings about the intervention of his guardian angel, Clarence Odbody. Clarence shows George how he, George, has touched the lives of others and how different life would be for his wife Mary and his community of Bedford Falls if he had not been born. The movie received mixed reviews and had a poor box office performance, but it became in classic later on when it was broadcasted on national TV.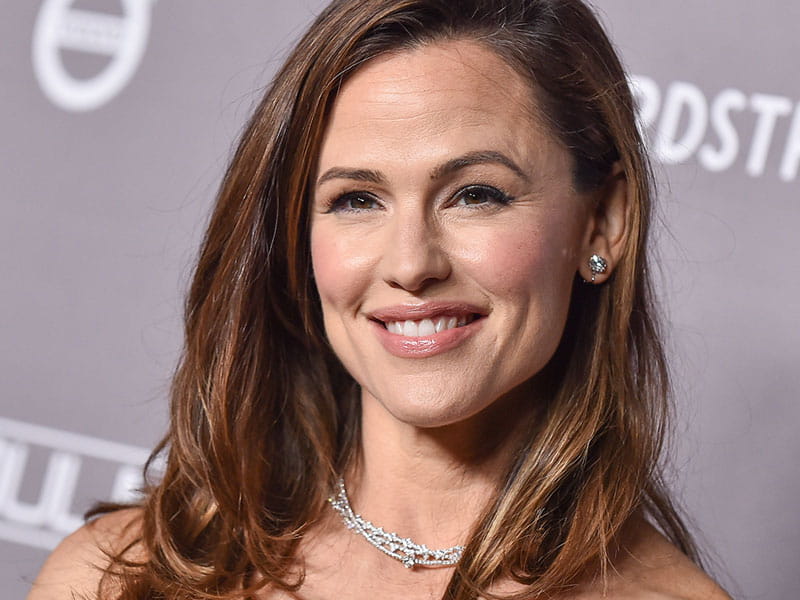 Jennifer Garner Says Her New Movie 'Yes Day' is a Way of Releasing Joy into the World
Popular actress Jennifer Garner is well-versed in the ups and downs of motherhood. Her latest film, "Yes Day!" explores another story of family.
Read next feature >