Everyone needs a little more laughter in their life, right? Well friend, look no further. We did a quick round up of our favorite hilarious TikTok accounts to follow. Everyone loves a good TikTok because it's easy to create content that they would not otherwise be able to make as easily on their own. The framework that TikTok provides gives a workable framework where users can play and create unique content.
Ready for some super cool people, you'll wish was your bestie? These folks will make you LOL and might even teach you a thing or two.
---
Trey Kennedy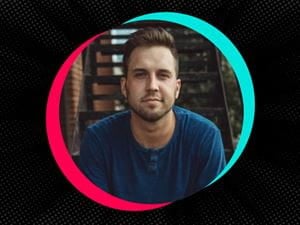 Trey N Kennedy / TikTok
TikTok: @treynkennedy
Followers: 1.2 Million
Comedian, Trey Kennedy, has been at it for several years. From girls that love a good PSL to middle schoolers, Trey pokes fun of the everyday things we are all guilty of doing. Trey was born and raised in Oklahoma. On his website he says, "I never imaged I'd be entertaining like I am today. This whole journey was birthed on Vine (RIP), then moved on to Instagram, Facebook, Twitter, YouTube, and making music." His users appreciate his witty jabs at our general population. We should be able to laugh at ourselves, right?
When the comedian isn't busy touring for his comedy shows and business projects, he genuinely strives to share positive content in a variety of forms to help bring a little happiness where it's needed. You won't find any negative vibes associated with Trey's platform – just a lot of laughs.
---
---
Nakelle Garrett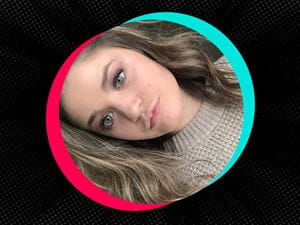 Nakelle Garrett / TikTok
TikTok: @nakellegarrett
Followers: 7.4k
Eighteen-year-old TikTok influencer Nakelle Garrett told The Daily Beast, "I realized that this could be a light for the kingdom, so I started uploading a bunch of Christian content." In her profile, Nakelle describes herself as "just a gal who loves Jesus."
Even though Nakelle doesn't have as many followers, as the others on this list, her videos are getting a ton of views. TV shows and online media outlets have highlighted her channel(s). From honest discussions about her faith to lip sync renditions of her favorite tunes, Nakelle is definitely someone to keep on your radar. She likes to keep it real.
---
Nick Touma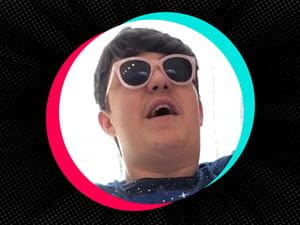 Nick T Guy / TikTok
TikTok: @nicktguy
Followers: 38k
Nick Touma's messages are developed on trending topics and provide an opportunity to make the message relevant to the consensus. Whenever he can, he integrates a feel-good vibe that highlights his Christian values and why he believes in a higher power. You'll laugh as he pokes fun of his daily mundane tasks (that we all must do), school and his loving parents.
Don't worry, he's not overly preachy but after you watch his videos – you'll feel inspired and in a better mood.
---
---
Rachel Hollis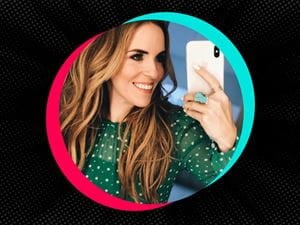 Rae Rae Hollis / TikTok
TikTok: @raeraehollis
Followers: 29.4k
Rae Rae Hollis, better known as best-selling author and motivational speaker, Rachel Hollis is new-ish to the TikTok world. Her books, "Girl Wash Your Face" and "Girl Stop Apologizing" are targeted at an adult audience. However, she's been able to bridge the gap, take those same concepts of ditching self-pity and apply them toward Generation Z – without being stuffy or annoying. (I know, few people can do this and do it well.)
Rachel pokes fun of herself and shares everything from her favorite new shoes to life lessons – of course, with a dose of sarcastic humor. What's great about Rachel is she's 100 percent relatable, no matter how young or old you are. Just like all of us, she's obsessed with The Rock and Beyoncé.
---
Dave Hollis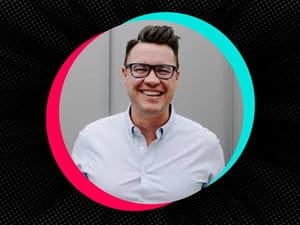 Mr. Dave Hollis / TikTok
TikTok: @mrdavehollis
Followers: 1.1 Million
If you love Rae Rae, you'll equally love her husband Dave. From funny one-on-one convos with his toddler daughter, Noah, to witty comments about his lack of understanding simple technology shifts, Dave's account is worth a follow.
Dave Hollis left Disney (yes, Disney) to help his wife pursue her dream of turning her writings into something more. Together they run The Hollis Co – based in Texas. Now, Dave become an author and written his debut book – "Get Out of Your Own Way". If you're looking for super serious dad advice, you won't find it here. But, if you're up for light hearted, inspirational and funny tidbits (perhaps a dad joke or two) Dave is definitely your jam.
---
---
TikTok has over 500 million users. Needless to say, there are a ton of other great accounts guaranteed to make you laugh. As an added bonus we've compiled a few top 10 lists for you. Get ready, these TikTok videos will make you laugh out loud.
The Top 10 Pet and Animal TikTok Videos