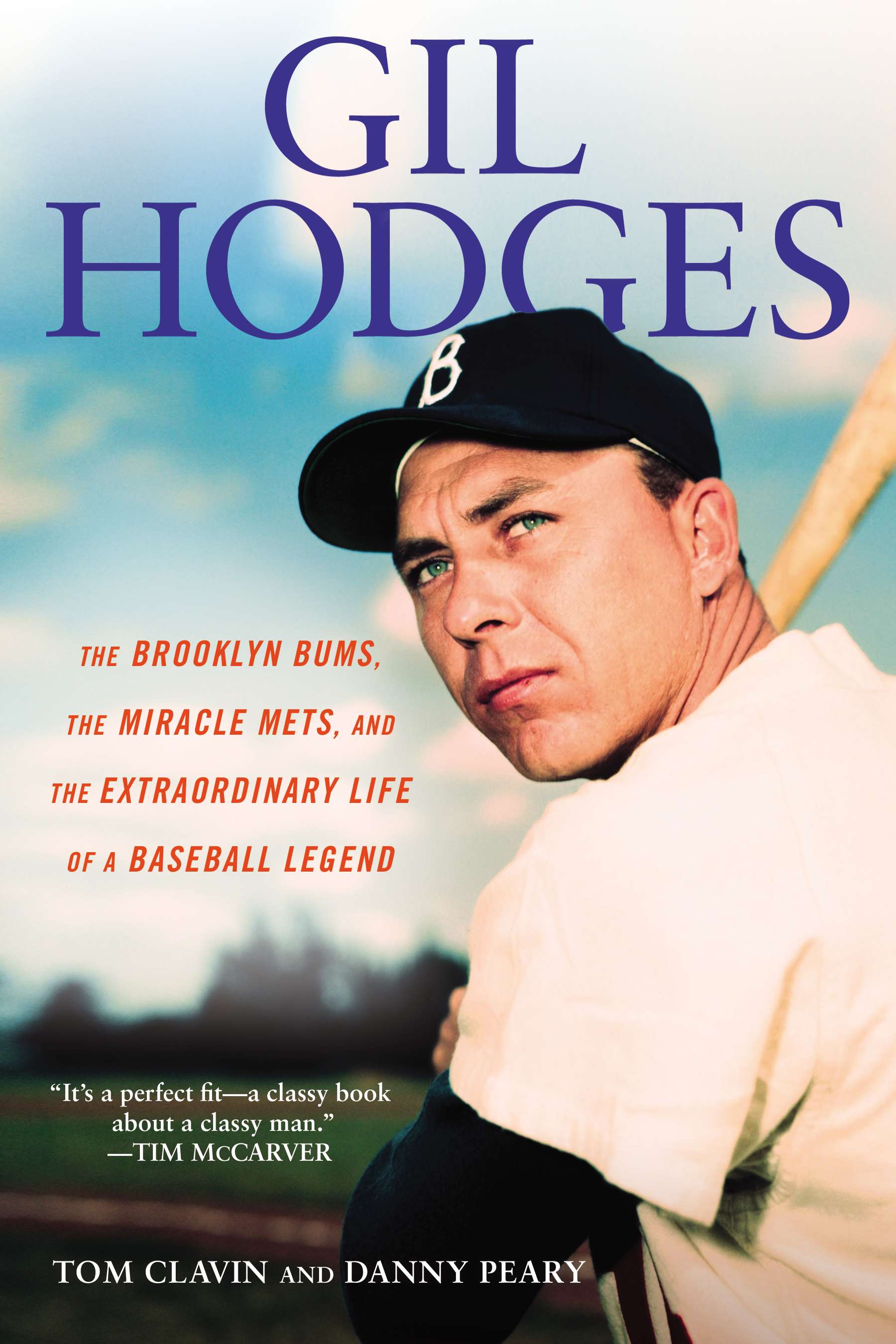 Gil Hodges had been the only Dodger with more than 30 homers and 100 RBIs in 1952. He was the only player in the league to have done this double feat three years in a row. Also, he was the only player in the league to have had more than 100 RBIs the last four seasons. He was the model of consistency, so everyone expected him to have another big year in 1953 despite his troubles the previous fall. It was a new year, there was even a new U.S. president, Dwight D. Eisenhower, and Hodges was cautiously optimistic when he came to Vero Beach.
Hodges understood that his career was in serious jeopardy if he didn't show he could hit the outside curve. Every hurler in the league would exploit his weakness. He again spent extra time working with Billy Herman, who still tried to get him to hit outside breaking balls to right field. During downtime, Hodges played cards with his teammates, worked on puzzles, played golf, and went fishing. Among the anglers on the team were Furillo, Erskine, Walker, and Campanella, and they'd often venture out onto coastal waters as a group. Fishing in the Sunshine State and their past barnstorming adventures cemented the relationship between Hodges and Campanella. The Dodger receiver was a smart, good-humored man who told a lot of funny stories, including about his days in the Negro Leagues, and, Roger Kahn observed, "Gil enjoyed him."
Roy Campanella II says, "My dad held Gil Hodges in high esteem, and that's not just lip service. It's truly how he felt. I think, to a certain extent, given the racial polarities of the time, my dad really respected Gil's openness. I'm sure Gil reminded my dad of his father, John Campanella, who also was a very, very open man. African-Americans develop early in life a sensitivity to prejudice, and my father recognized that Gil, like my grandfather, had that we're-all-equal attitude about people. Gil was just such a warm, friendly, humanistic man. It almost sounds silly to string together those corny words to describe him, because Gil was atypical."
Hodges had a special role on the team that he assumed naturally over the course of time because of the respect all his teammates had for him. Like Reese, he served as a unifier for the diverse personalities on the club, including the black and white players who had issues with one another, and even the team's two black stars, Campanella and Robinson. Consummate professionals, Campanella and Robinson were civil in the clubhouse and had a strong bond on the field, but their relationship was strained. Campanella was still angry at Robinson for how he divvied up the money when they barnstormed together; and Robinson had pulled away from Campanella because he wasn't as vocal as him on political issues. Hodges didn't choose sides, but remained friends with both and was a link between the two. "Gil lockered next to Jackie," recalls Kahn, "and though I didn't observe much back and forth between the two of them, I could tell Gil enjoyed him. Sometimes he just burst out laughing at something Jackie said. It was the same with Campy. Gil was just a solid guy. Conservative, certainly, but without the slightest trace of bigotry."
In what was the biggest story of the spring, Robinson was put on the defensive for being "divisive," but it had nothing to do with Campanella and, he insisted, had nothing to do with race, at least on his end. Dressen announced he was going to move Robinson to third base to make room at second for Jim "Junior" Gilliam, a multitalented African-American prospect who had done well at Montreal. That meant Billy Cox would sit, and Robinson, who knew Cox was unhappy being displaced by a black rookie, worried fans and writers would point out that he couldn't carry Cox's glove at the hot corner. He was accused of making waves and not being a team player by happily accepting his new position. Denying reports of racial tension on the team, he was conciliatory when he finally addressed the press: 'What's good for the Dodgers is good for Robinson," he commented. "If this kid [Gilliam] can hit .275, I think our club will be stronger with him at second base. He can get to balls that I can't reach anymore—maybe two or three years ago, but no more. After all, I've only got a couple years left."
Exhibition games began in Dodgertown on March 21, when the Philadelphia Athletics played the Dodgers in the inaugural game at the 5,000-seat Holman Stadium, which was named for a local official. When Hodges did not hit in the exhibition games, there was major concern that what he was experiencing wasn't transitory. Making matters even worse was that Hodges first missed games because of a finger injury and later sat when he began to feel considerable pain in his ankles and lower legs due to an inflammation in the joints of his feet. Soon the inflammation spread to his wrists.
">
He was frightened when doctors raised the possibility of arthritis and was told to rest indefinitely. He left the team and flew home, where he underwent tests at Long Island College. It turned out Hodges' problems were brought on by an allergic reaction to penicillin, after he'd been injected recently for an infection in his thumb. When the swelling went down, a relieved Hodges rejoined the team in Washington as it made its way north. Missing ten days near the end of spring training didn't help his situation. He was still clueless about how to overcome his curveball woes.