Maureen O'Hara
The fiery red hair was made for technicolor and she was ideally cast opposite John Wayne in films like "The Quiet Man" and "McLintock." I especially loved her as the mom in "Miracle on 34th Street" and "The Parent Trap."
Colin Farrell
He is electrifying as a bad guy but willing to go all out in a comedy like "Horrible Bosses." I especially loved him as a sensitive gay man in "A Home at the End of the World," and his appearance with Elmo on "Sesame Street."
Saoirse Ronan
One of the most talented young stars working today, she will soon be seen as the lead in "The Host," from "Twilight" author Stephanie Meyer. She first gained international stardom in "Atonement."
Liam Neeson
An Oscar winner for "Shindler's List," Neeson is equally at home in serious drama and action films like "Taken."
Pierce Brosnan
Possibly the most elegant of the James Bonds, Brosnan also played a very different kind of spy in "The Matador" and sang (or tried to) in "Mama Mia."
Peter O'Toole
Best known for "Lawrence of Arabia," but his most endearing performance is probably the swashbuckling movie star guesting on a live television show in "My Favorite Year." And don't miss him as a movie director in "The Stunt Man" and an art expert turned thief in "How to Steal a Million."
Jonathan Rhys Meyers
He was Henry VIII on HBO's "The Tudors" and the soccer coach in "Bend it Like Beckham."
Chris O'Dowd
Kristin Wiig could not resist him in "Bridesmaids," and he was equally appealing in "Pirate Radio" and the British sitcom "The IT Crowd." He plays the manager of a girl group in this week's release "The Sapphires."
Daniel Day-Lewis
He played Abraham Lincoln last year, but he has also played real-life Irish icons Christy Brown ("My Left Foot") and Gerry Conlan ("In the Name of the Father").
Pat O'Brien
This dependable character actor starred as Notre Dame coach Knute Rockne.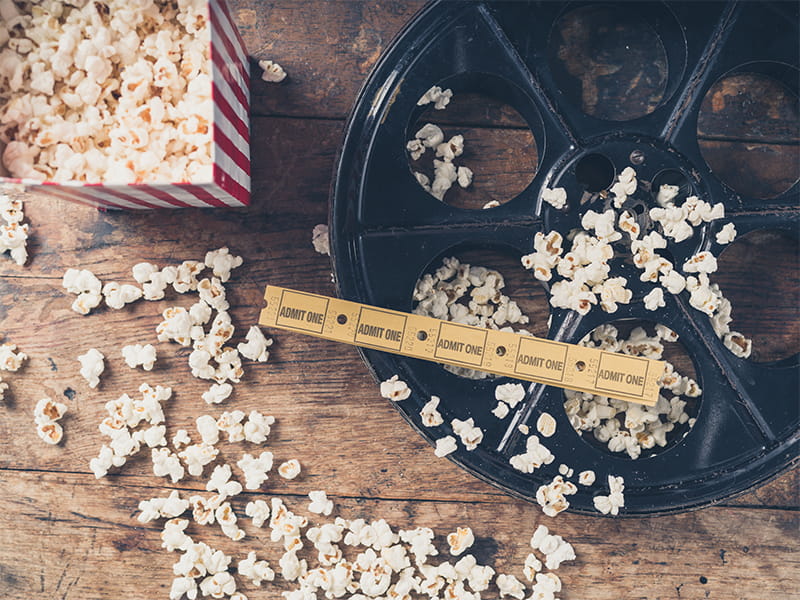 Beliefnet offers commentary and interviews with movie stars, family-friendly movies, faith movies, documentaries, movie reviews from Idol Chatter, Movie Mom, and movie trailers.
Read next feature >