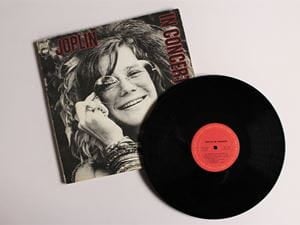 Blueee77 / Shutterstock.com
There's a famously macabre gang nobody planned to join. It's called the 27 Club. It's composed of rock stars and musicians who tragically died at twenty-seven. The causes were usually from excess: alcohol or drug abuse or death by misadventure. Sadly, the club has continued to add to its numbers over the years. Its earliest members were four rock legends: Brian Jones of the Rolling Stones, Jimi Hendrix, Janis Joplin, and Jim Morrison of The Doors. They all died within two years of each other. Joplin and Hendrix died within weeks of each other in 1970. Kurt Cobain would join the 27 Club in the 90s.
As teens and young adults, we look up to rock stars. They were more influential to us than our teachers, our political leaders, and in some instances, even our parents. Their music, lives, fashion, and attitudes voiced everything we felt at the time. We copied almost everything they did, including their drug habits. Drug and alcohol abuse can change you; you can go from a fun-loving, happy-go-lucky child to a doper. If you don't have a solid, spiritual foundation, it can be easy to fall into drug and alcohol abuse cracks.
Sadly, these artists never got the chance to continue their life's work or to find the peace they longed for in their hearts. This primarily stemmed from difficult childhoods, feeling like outsiders, and straying too far from God. When you become famous, you feel like you're at the top of the world. You have everything that you've ever wanted, but is that enough? Here are the tales of some members of the 27 Club and how their lives ended way too soon.
Jimi Hendrix
Jimi Hendrix was the greatest guitar player who ever lived. What he did with that instrument, playing behind his head, playing with his teeth, getting sounds out of it no one thought possible at the time, set him apart. The act was without precedent when he lit his guitar on fire at the 1969 Newport Pop Festival. Hendrix was the product of a broken and dysfunctional home. Both of his parents were alcoholics who continually lived in poverty. His mother, Lucille Jeter, was a teenager when she had him. His dad, Al Hendrix, had a long history of blue-collar jobs and an even more extended history of alcoholism. Young Jimi's home life was fractured and unhappy.
He had four brothers who were given away or taken away by the state and placed into foster care. Hendrix died on September 18, 1970, in London. He had spent the previous night drinking and smoking hash with his German girlfriend, Monika Dannemann. The autopsy report stated he asphyxiated on his vomit after taking too many sleeping pills. The coroner estimated Hendrix took as many as nine tablets that fateful night and determined it was likely an accident.
We don't know how Hendrix felt about God or if he subscribed to a particular faith, but he once said, "We call our music 'electric church music.' Because it's like a religion to us."
Janis Joplin
There is no mystery about where Janis Joplin, who joined the 27 Club three weeks after Hendrix, stood when it came to her faith. The rebellious and self-destructive Texan found her voice in the church choir. Joplin's short but impactful career inspired countless other performers, including Joan Jett, Alicia Keys, and Pink. Growing up in Port Arthur, Texas, she was a misfit and an outcast and thus retreated into her private world.
She embraced hippie culture and gave drug- and alcohol-fueled performances, often swigging straight from a bottle of Southern Comfort at gigs. But Joplin also had a compassionate side. She loved painting, poetry, and literature. The two sides of her nature inevitably clashed, and substance abuse was a natural coping mechanism. The wild child artist was a tortured soul. Sadly, it's this very combination that makes great artists so impactful.
On the early morning of October 4, 1970, a lifetime of excess caught up with the "Queen of Rock 'n Roll." Joplin died after taking a rogue batch of heroin and overdosing while recording an unfinished album released three months after her death. The classic Pearl featured her No. 1 single, "Me and Bobby McGee," written by Kris Kristofferson. Janis Joplin's life, which held so much promise, was cut short with a tragic ending, sending her straight into the cringe-worthy 27 Club.
Jim Morrison
Biographers have often described Jim Morrison as a dutiful and brilliant child, excelling at school in his early years. He was particularly gifted in reading, writing, and drawing, which later bore out in his art. He grew up in a two-parent household and did not have to deal with the pains of poverty like Hendrix, nor was he a social outcast like Joplin. He was president of his fifth-grade class and made the honor roll with little effort.
According to people who grew up with him, Morrison started showing up at school drunk at 12 or 13. His illicit drug use began in earnest during his years at UCLA; he began experimenting with just about any drug he could secure, seeking the next "experience" and often running off into the desert for days, dropping acid and hallucinating. When "Light My Fire" was released in 1967, Morrison became a bona fide rock icon. With his tight leather pants and hypnotic performances, he also became a sex symbol to the young girls of the 1960s.
The Doors instantly became famous after the song was released, and Morrison demonstrated he couldn't handle that notoriety. Not one bit. He was a superstar at war with his demons, and he abused alcohol and a variety of drugs. His behavior caused problems. Morrison was eventually found dead in Paris. The death certificate says he died from heart failure, but no autopsy was ever performed.
These people had mishmashes of beliefs, and some had none at all. They were in constant turmoil and pain and fought to get out of that headspace. The cycle of addiction and dealing with the complexities of fame was overwhelming. They were busy negotiating their new reality: losing their sense of self, determining who was their friend, cracking the whip because their career was constantly on the line, and trying to keep their place on the mountaintop.
It's hard for the public to accept that celebrities have it tough in their spacious mansions, sports cars, and the jets-and-limousine world they inhabit after they've hit it big, but that's what you see on the outside. Consider what they must deal with internally. Once someone becomes famous, they lose ownership of their life and personal freedom.
If someone had talked to these people and told them that drugs weren't the answer, they might still be here today. They could've shared with them that God has a plan for their lives, and He can fill any void they're trying to fill. The effects of fame are only temporary. However, a spiritual connection with God is eternal.