Nobody said the Christian walk would be easy, especially for Christians in Hollywood. If you are a Christian in the public eye playing beloved characters, making music or playing a sport, society will constantly look at you for some sort of social commentary, validation, physical appearances and even trends to emulate. Very few aspects of your life in Hollywood will remain private. Many people wonder if there is hope for Christian celebrities in an industry that demands transparency and tolerance. There are many important decisions Christians in Hollywood will be called to make, and they will not always be easy. Here are the six biggest mistakes made by Christians in Entertainment.
---
Being Afraid of Rejection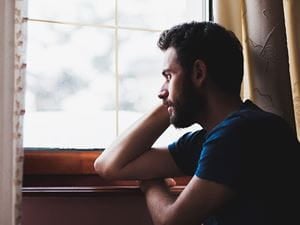 Shutterstock.com
While more celebrities profess their faith and live it out, there is still fear around being a Christian in Hollywood. Some Christian celebrities are hesitant to talk about their faith out of fear of being labeled and being rejected from certain roles. Many of these celebrities will not use the name Jesus Christ during interviews. They feel as if they have to hide their faith to get ahead. It seems more of these celebrities are more comfortable using terms like "God," "Faith," and "Prayer." It appears that they feel they have to walk a fine line to keep the industry and certain fans happy. Sadly, we live in a society where Christian celebrities are uncomfortable saying the name Jesus Christ out of fear of rejection and retaliation.
---
---
Not Putting God First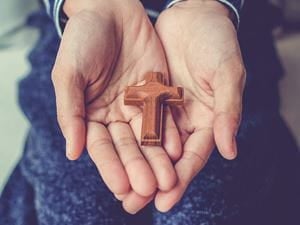 Shutterstock.com
Christian actor Denzel Washington recently told the graduating class of Dillard University in New Orleans to "put God first in everything you do." Washington continued, "I pray that you put your slippers under your bed tonight so that when you wake up the morning, you gotta get on your knees in the morning to find them. And while you are down there, say thank you. Thank you for grace, thank you for mercy, thank you for understanding, thank you for understanding, thank you for wisdom, thank you for parents." Washington is not the only Christian actor who emphasizes putting God first, but how many Christians in the Entertainment industry are truly following that call? Not just in their personal lives but also in their careers. This brings up the bigger question. Are Christian actors obligated to take on roles that are in line with their beliefs? Should they only appear in movies that reflect those beliefs? This is something many Christian actors struggle with. The decisions Christian actors make become an intrinsic part of their story. They should be mindful of the type of roles they take and how it helps to glorify Jesus.
---
Improper Branding

Sean Pavone/Shutterstock.com
Christians in Entertainment must understand the importance of branding and how it will impact them professionally. Many Christian actors will face challenges in Hollywood, particularly when seeking out more-faith based projects. Beverly Holloway, a casting director with Casting Calls America, expresses that it's a win to have a resource that supports Christian actors. "I'm constantly being asked if there is one place where faith-conscience actors can find legitimate casting calls, specifically for faith-based films," Holloway said. Christian actors need to find trusted resources that bridge the gap between acting and faith. Christian entertainers should always remember that they influence people's perceptions of them based on their selected projects.
---
---
Little Support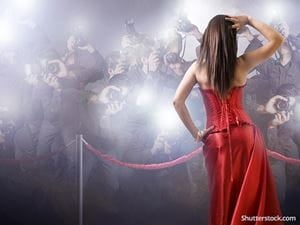 This is especially true for most Christian producers who come into Hollywood with little funding for equipment and projects. Christian producers who want to make faith films must learn the financial skills necessary to make it in Hollywood. It is also important that they begin to cultivate financial relationships. They can seek a great deal of wisdom from the Bible. Jeremiah 29:11 says, "For I know the plans I have for you, declares the LORD, plans for welfare and not for evil, to give you a future and a hope." There are certain people that God has placed in your life for a reason who may be able to open the proper doors for you. Don't be afraid to seek these people out.
---
Improper Marketing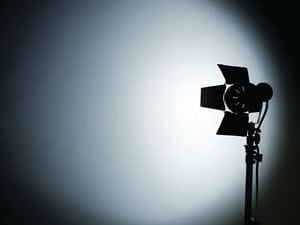 Shutterstock.com
Too often, Christians in Entertainment lack effective marketing. If you are a Christian and new to Hollywood, you should be investing in yourself. They should come into the casting call ready with the appropriate materials. They should present themselves with confidence. If they don't invest in themselves, why would a producer want to? Remember, perception is more important than reality, and it can be used to your advantage. Remember, Christians remain the largest and most fertile faith market. Many Christian marketers and filmmakers insist that studios can still successfully harness the faith market by targeting it wisely. The same goes for actors in Hollywood.
---
---
Not Advancing the Gospel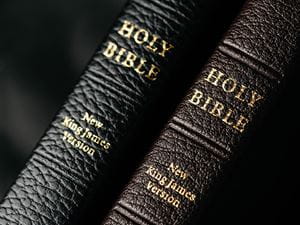 unsplash
One of the biggest mistakes made by Christians in the Entertainment industry is not using their personal and professional platforms to advance the Gospel. While these celebrities consider themselves Christians, you wouldn't know it because they don't talk about it. Christian celebrities have an incredible opportunity to reach the masses and share the message of Jesus Christ. They also can tell the truth about God, not only to those who don't know Him but also to those who do. As onlookers, we are often obsessed over how effectively Christians in Hollywood are proclaiming their faith. Ultimately, we should celebrate those who use their celebrity to advance the kingdom of God.
---
As Christians, we are called to seek God's righteousness. When we reject celebrities simply based on fame isn't right or fair. It's important to remember that God uses different people to pronounce His message in different ways. Christian men and women in Hollywood are children of God. While we shouldn't idolize these celebrities, we should embrace their gifts. We should embrace Christian celebrities that proclaim the Gospel and also their love for the Lord. If celebrities do not support advancing the Gospel, we are clear on where they stand.