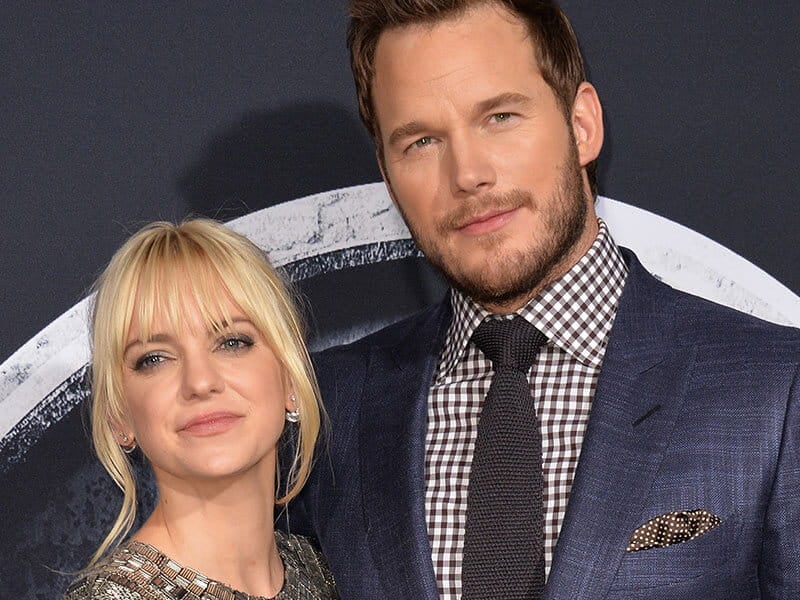 Fans everywhere were crestfallen to hear that Chris Pratt and Ana Faris, one of the most enduring and endearing celebrity couples in Hollywood, were officially separating.
The news came as a shock to many—their 8-year marriage has been punctuated by public displays of affection and the sort of playful romance that helped millions of fans believe in the possibility of true love.
But on August 6th, Chris Pratt announced the couple's breakup via his Facebook page with this post.
"Anna and I are sad to announce we are legally separating. We tried hard for a long time, and we're really disappointed. Our son has two parents who love him very much and for his sake we want to keep this situation as private as possible moving forward. We still have love for each other, will always cherish our time together and continue to have the deepest respect for one another."
The post, which has over 30,000 comments from saddened fans, quickly spread through social media and news channels.
The pair initially met while filming their 2007 comedy film, Take Me Home Tonight. At the time, Faris was married to actor Ben Indra, but their marriage would go on to end within the year because of the growing divide between Faris' rapid rise to fame, and Indra's increasing obscurity.
In 2009, Faris and Pratt wed in a ceremony in Bali, and Hollywood's brightest fairy-tale romance began.
Unfortunately, the same forces that drove Faris and Indra apart began to haunt the otherwise-happy couple when Pratt rose from his own relative obscurity to become the star of the 2014 Marvel film, Guardians of the Galaxy.
As often happens, fame led to fame, and Chris Pratt is now one of the most famous and sought-after men on the planet, and has a net worth of around 30 million dollars.
The forces behind the failure of their marriage show themselves in the interviews and comments the two stars gave just before and after their split. Let's take a look at what these forces are, and what you can learn from them so that the same doesn't happen in your own relationship.
An Imbalance Between Career and Family
When Pratt's career exploded after the release of Guardians, so did his schedule. Suddenly, he was off filming in remote locations and traveling the globe to promote his work.
For Faris, the struggle of raising their son in this environment may have been too much.
"I take pride in how great my relationship is with Chris," she said on her Podcast, Anna Faris is Unqualified, speaking of fan rumors that Pratt and his Passengers co-star, Jennifer Lawrence, had illicitly hooked up. "But having said that, of course, in this crazy world where he's off doing movies and I'm in L.A. raising our child, of course I'm going to feel vulnerable, like any normal human would. It did make me feel like, 'Is public perception— even though it's false—is there a grain of something?' It made me feel incredibly insecure."
While there's no proof that Pratt and Lawrence were anything but co-workers, Faris' comment is telling. When one spouse works long hours, the other can feel ignored, isolated, and overburdened with children and household tasks as she was "left alone for months at a time," according to Radar.
And that's not even counting the gnawing suspicions of infidelity and distrust that can arise when a spouse is away—especially when that spouse is wealthy, powerful, and attractive.
If you find yourself in a similar situation, with a spouse who works long hours away from home, communication is important. Make sure that you block out some high-quality together-time whenever you can. Stay positive, and let your partner know how you feel—he or she may be able to change things up by turning off the phone and laptop while at home.
As with anything, balance is important here. Unfortunately for Faris and Pratt, they couldn't quite find it.
A Sudden Shift in Power
Jealousy is a nasty thing. It can creep up on you when we least expect it, especially if you're the competitive type. And when it does, it can generate all sorts of negative feelings, even in the best marriage.

As Chris Pratt went from being a 300-pound self-described "fatty" to a chiseled worldwide superstar who wrangled dinosaurs and saved the galaxy for a living, something changed in his marriage.

When he first married Anna, she was the one who was getting leading roles, and was far more famous, attractive, and wealthy. But when the situation was reversed, the couple's relationship became strained.

One source close to the couples, cited by Page Six, claims that Pratt and Faris were always very competitive with one another, and would often "compete over who's funniest, and get insecure if they're not.

"