You would be surprised at the number of celebrities that grew up in a religious household. Before the fame, they were just like many Americans who attended church every Sunday and prayed regularly. Some stars carried their religion with them to Hollywood. These celebrities used their status to amplify their love for God and spread their knowledge to their fans. However, some celebrities ultimately decided to go against their religious beliefs. When they got older, they started to question their faith and turned away from it completely. Others didn't necessarily agree with what the church taught and decided to step back from religion. For whatever reason, these celebrities rejected their Christian upbringing and are currently practicing some other form of spirituality or none at all.
---
Jennifer Lawrence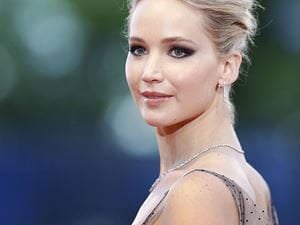 Andrea Raffin/Shutterstock.com
Jennifer Lawrence was born in 1990 in Kentucky. During her childhood, she performed in church plays and grew up in a Christian family. However, Lawrence has since come out to say that she isn't religious but spiritual. Lawrence says she used to be very religious, but now she doesn't believe in anything. She says that she prays often. She learned how to pray growing up in the church. However, she doesn't pray to anyone specifically. Lawrence doesn't identify herself as an atheist. There was one incident where Lawrence had to recall her religious upbringing. While on a plane with mechanical issues, Lawrence admits that she prayed to God because she feared for her life.
---
---
Katy Perry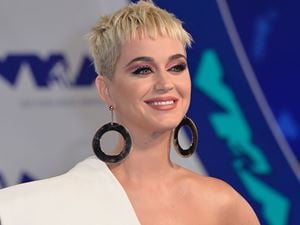 Featureflash Photo Agency/Shutterstock
Kathryn Elizabeth Hudson, also known by her stage name Katy Perry, was born in October 1984 to Mary Christine and Maurice Hudson. After a rebellious phase in their youth, both of her parents became born-again Christians. Perry and her siblings attended Christian schools, and their parents restricted what they could see or do regarding entertainment. Perry decided to abandon Christianity when she became a pop star. Even though they have their differences, Perry is still close with her parents. Now a parent herself, Perry says she can't wait to share holiday traditions with her daughter that she didn't get to participate in, like dressing up for Halloween
---
Aaron Rodgers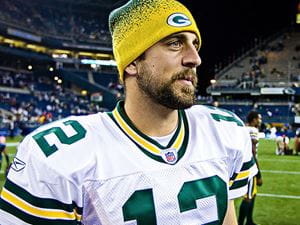 MPH Photos/Shutterstock.com
Aaron Rodgers was born in California and grew up a devout Christian. He accepted Christ into his life at a young age and attended church with his family every Sunday. However, Rodgers says there came the point in his life where he started questioning evangelism. Rodgers noted that most people used religion as a crutch on his ex-girlfriend Danica Patrick's podcast last year. He also says that he doesn't believe in a God that would send the majority of the population to a fiery hell. Since turning away from Christianity, Rodgers has embarked on his spiritual journey. In 2018, he took a trip to India and met with the Dalai Lama. Rodgers says he no longer sees himself as Christian and doesn't have a religious affiliation.
---
---
Jessica Alba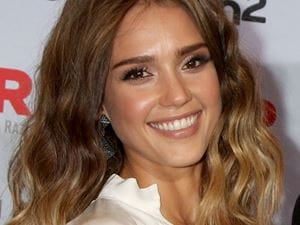 Kathy Hutchins/Shutterstock.com
Jessica Alba grew up in a Catholic religious family. After her parents became born-again Christians, she decided to do the same. During her teenage years, she was a devoted church-goer and spent her days waking up at five in the morning to pray and hand out flyers with her youth group. Alba remained a born-again Christian for four years, but as time went by, she realized how the church treated women didn't sit well with her personal beliefs. Strict regulations that the church imposed on her and other young women also made Alba uncomfortable in her skin. Gradually, Alba started to question her devotion. Eventually, she distanced herself from the church and practiced spirituality on her terms. She still believes in God, just not in the way the church taught her. Alba describes the Bible as an excellent guide, but it's not how she's going to live her life.
---
Jon Steingard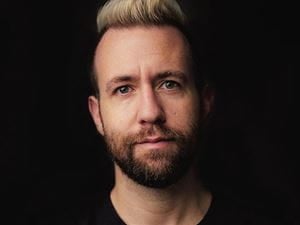 Jon Steingard/Instagram
Jonathan Steingard was the lead vocalist of Christian pop-punk band Hawk Nelson. He grew up in a Christian household with a pastor for a father. Steingard says growing up, he had very little interaction and exposure with non-Christians, who he assumed were terrible people. In May 2020, Steingard revealed on Instagram that he no longer believed in God. Steingard says he started questioning his religion to himself and close friends in early 2019. He says that this revelation developed over time and compared it to pulling a thread on a sweater. One day, you discover that there isn't any material left. One particular thread was the denial of evolution he'd experienced within his circles of faith. His father took this revelation particularly hard, but his parents remained kind and understanding. The members of his band were also supportive of his decision. Steingard says he is open to believing again down the road.
---
---
Kevin Bacon

Debby Wong/Shutterstock.com
Kevin Bacon and his five siblings were raised Catholic by Edmund and Ruth Hilda Bacon in Philadelphia. Despite his Catholic upbringing, Bacon is now open about being an atheist. He's told publications that he doesn't believe in God. However, he says that he isn't anti-religion. Bacon is also passionate about the separation of church and state. He and one of his brothers formed a band called the Bacon Brothers. They have played at events in support of the separation of church and state. Bacon is married to Jewish actress Kyra Sedgwick.
---
All of these celebrities grew up in a religious home. They attended church services every week and even led a Christian band. However, some of them started to question their religion when they got older. Once they could form their opinions outside of their parent's influence, they realized that God wasn't who they thought He was. Everyone has the right to make their own choices when it comes to religion. Religion is fluid; it's not an entity that God sets in stone. You can decide to change your faith, take a step back, and come back whenever you're ready. Jeremiah 3:22 says that the backsliders can return to the faith, and God will heal their backslidings. Whether you decide to walk away from your faith or take a step back, God will still love you and watch over you no matter the circumstances.