Between the red carpet, Hollywood parties and tightly packed schedules these Hollywood stars were able to find Christ. Despite some of them being devout atheists growing up, through other Christians on set of TV shows and movies these celebrities were introduced to Christ. When God called out to these celebrities, they stopped and chose to listen. These born-again Christian celebrities took a moment to pause their crazy, fast-paced Hollywood lifestyle to hear what God had to say to them, and it made all the difference!
As their faith grew stronger, they made amazing, God-fearing choices that inspired their fans everywhere. They shared their story of how they came to God, despite any push back they might receive from society. They wanted the world to know that God can truly show up anywhere. Here are five celebrities that found God on their movie or TV set.
---
Andrew Garfield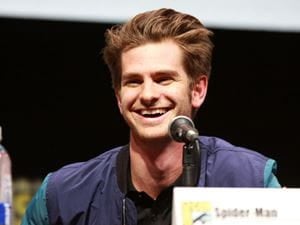 Gage Skidmore/Flickr.com
Andrew Garfield didn't know who Jesus was or consider himself to be Christian. That all changed while he was preparing for the role of Father Sebastiao Rodrigues in Martin Scorsese's movie "Silence". Garfield said that in order to prepare for the role he had to meet with priests, study Christian writings and practice Christian exercises.
"That was the most surprising thing …That was the most remarkable thing—falling in love, and how easy it was to fall in love with Jesus," said Garfield of his experience. Father James Martin, a Jesuit priest, served as a spiritual mentor and advisor to Garfield. Garfield said that Martin helped him better grasp who God is.
"It's almost like a 12-step program," he explained. "In fact, it's the basis for a lot of 12-step programs, a long-form meditation and prayer spent imagining the life of Christ, story by story, gospel by gospel, and sitting with his teachings, sitting with Him as He discovers who He is in the wilderness, and really meditating upon His life and even crucifixion."
---
---
Angelina Jolie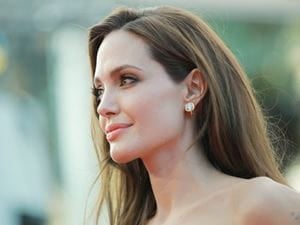 PAN Photo Agency / Shutterstock.com
It wasn't until directing the film "Unbroken" that Angelina Jolie renewed her belief in God for good. Jolie worked with World War II survivor Louis Zamperini on the film. Zamperini was a devout Christian, and shared his faith and beliefs with Jolie. Their friendship had a profound impact on her life.
Angelina Jolie learned a lot from Zamperini, on spirituality and achieving your goals. "When there is an obstacle, you have to rise to that challenge, not be overwhelmed by it. And we're not alone in the world. I don't know if there's a name for that – religion or faith – just that there's something greater than all of us, and it's uniting and beautiful."
Louis passed away in the summer of 2014. During Louis' final moments on his death bed, his daughter shared some moments he spent with Jolie, "I'll tell you, when my father died we were all with him in the hospital. [Jolie] came about 45 minutes later and she was pointing above saying 'I know he's with us, I know he's there with God.'" One can only realize that God brought Jolie to Louis so that He could work through Louis and open up Jolie's heart.
---
Chris Tucker

Chris Tucker grew up in a Pentecostal Christian household, as his mother and father were members of the Church of God in Christ during his childhood. However along the way Tucker lost connection with the faith. Instead, he became widely known for being a loud, foul-mouthed comedian back. His wild demeanor and willingness to tackle any subject were part of his success with movies such as the "Rush Hour" series and cult favorite "The Fifth Element". However after filming the movie "Money Talks" in 1997, his view of the world changed and he became a born again Christian. The circumstances or details of his conversion still remain a mystery, but something on that set changed Tucker's life for the better.
His new found faith led him to refuse to star in the sequel to the successful comedy "Friday" and in 2011 he revealed that his stand-up comedy tour would be free of profanities. Chris Tucker enjoys the challenge of being a Christian comedian, saying "Being a Christian helps me in comedy. I have to talk about other stuff. Normally, most comics talk about stuff that's easy—maybe cussing or saying something raunchy. I have to dig deeper to find something that's still funny and not raunchy. It's harder. I like the challenge."
---
---
Angus T. Jones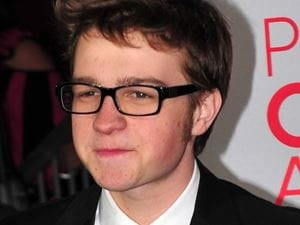 JJ Duncan/Wikimedia Commons
The former child star Angus T. Jones didn't find God on the set of the hit TV show "Two and a Half Men", yet rather found a lack of Him. Jones became a Christian in 2012 after having a crisis of faith. Jones said "I just had this big wake-up call… I felt God was speaking to me. There were so many other things I could have steered off into that could have made me just another statistic."
After this, Jones felt incredibly guilty being a part of the series and had a very hard time reconciling his devout Christian faith with his career. He was working on the show that was filled with topics of sex, drinking, drugs, and debauchery. Jones eventually left the program, saying "You cannot be a true God-fearing person and be on a television show like that."
Soon after, he became an outspoken critic of the show. He went so far as to encourage anyone who happened to be watching the program to stop watching. Shortly after his conversion to this new faith, the show came to an end.
---
Kirk Cameron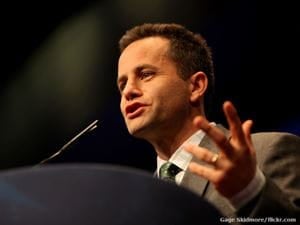 Actor Kirk Cameron did not consider himself a good Christian guy. He grew up in a home where church wasn't a family activity, and called himself a staunch atheist. He joined the entertainment industry when he was 14, and became one of the biggest heartthrobs of the 1980s, starring as Mike Seaver in "Growing Pains". He thought he had it all, until the father of a girl he liked told him otherwise. "You have a lot, but you don't have the Lord" the father said. Cameron began going to church, and became a born again Christian when he was 17.
He, like Angus Jones, realized how there was as lack of faith on set and quickly wanted to get away from that lifestyle. He fought with producers on the program toward the end of the series regarding his characters 'sinful ways' as he didn't want to portray someone being unfaithful to Christ. It ultimately led to the end of the show's successful run and Kirk Cameron turned to Christian films and other projects, leaving the commercialism of Hollywood behind. He has said, "Put your nose into the Bible every day. It is your spiritual food. And then share it. Make a vow not to be a lukewarm Christian."
---
---
These actors and actresses truly found God (or a lack thereof) in an unexpected place…Hollywood. This goes to show how the Lord can truly work in strange and mysterious ways to reach His children. Make sure to stop and look out for God in your own life. He just might pop up somewhere you never thought you would see Him.