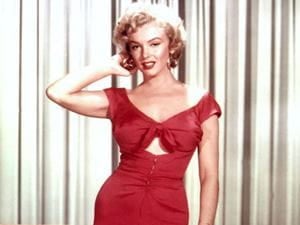 Pixabay.com
Marilyn Monroe is one of the most celebrated and iconic figures of the 20th century. Recognized as one of the most iconic actresses of all time, she surprisingly never won an Academy Award. In fact, during her lifetime, Marilyn Monroe was not considered a talented actress or singer and she was paid a much lower salary compared to her colleagues, who unlike her, were forgotten over time. Ultimately, critical acclaim for her acting eluded her for much of her career. Today, Marilyn Monroe is one of the most recognizable and timeless figures, loved by many, not only for her performances in several cinema classics, but also for her elegance and style. Despite her undeniable beauty and her funny roles, she was more than a dumb blonde who so many tried to type cast her as, during her lifetime. On screen and off, she captured the hearts of many and managed to become one of the most influential women in history. Here are 10 shocking facts about Marilyn Monroe.
She Had a Rough Childhood
As a child, the then Norma Jean Baker lived in an orphanage and had 11 sets of foster parents after her mother Gladys was institutionalized after being diagnosed as a paranoid schizophrenic. The constant move from one foster home to another resulted in her "sketchy" educational background.
After her 16th birthday, her foster parents moved to California. To avoid an orphanage or a new foster home, Norma Jean decided to get married. She married James Dougherty, but the marriage ended when he joined the U.S. Merchant Marines in 1943. Her difficult childhood and early failed marriage would make her a strong and resilient woman. These experiences would also add to her insecurities and flaws – things that would ultimately shape her into a great tragic figure of the 20th century.
She Stuttered Growing Up
Marilyn Monroe stuttered all the way through her childhood and into her teens. It disappeared, later on in life, but returned later in her life during the filming of her final movie, "Something's Got to Give," because of the stress she was under at the time.
She Often Referred to "Marilyn Monroe" in the Third Person
Actor Eli Wallach once recalled that Monroe seemed to flip an inner switch and turn "Marilyn" on and off. He had been walking on Broadway with her one evening, totally incognito, and the next minute, she was swarmed with attention. "I just felt like being Marilyn for a minute," Wallach remembered her saying. Photographer Sam Shaw often heard her critiquing "Marilyn's" performances in movies or at photo shoots, making comments like, "She wouldn't do this. Marilyn wouldn't say that."
She Didn't Like Diamonds
While Marilyn Monroe was famous for singing the song, "Diamonds Are a Girl's Best Friend," she actually wasn't a fan of expensive jewelry. All the jewelry she wore was costume jewelry with the exception of a string of pearls and a diamond ring given to her by Joe DiMaggio, her second husband.
She Made Ella Fitzgerald a Star
Initially, Ella Fitzgerald couldn't get a booking at the Hollywood nightclub, Mocambo, because of her race. Then, one of her biggest fans made a telephone call that quite possibly changed the path of her career for good. Ella Fitzgerald tells the story of how Marilyn Monroe changed her life:
"I owe Marilyn Monroe a real debt…she personally called the owner of the Mocambo, and told him she wanted me booked immediately, and if he would do it, she would take a front table every night. She told him – and it was true, due to Marilyn's superstar status – that the press would go wild."
"The owner said yes, and Marilyn was there, front table, every night. The press went overboard. After that, I never had to play a small jazz club again. She was an unusual woman – a little ahead of her time. And she didn't even know it."
She Had Several Religious Conversions
Marilyn Monroe became a Christian Scientist at the age of 18; later in her life she dabbled in alternative spiritualties included Anthroposophy, the philosophy espoused by Rudolf Steiner. She converted to Judaism before her 1956 marriage to Arthur Miller.
Her Dresses are Worth Millions
Marilyn Monroe's dresses are worth millions today. The famous dress she wore when she sang "happy birthday Mr. President" to John F. Kennedy sold for a world-record price at auction, bringing in $4.8 million. This was one of the defining dresses of 20th century fashion, the sheer tulle design, scattered with tiny, glimmering crystals. It was an instant sensation and paved the way for 'naked' dresses, while still turn heads when worn by the likes of Beyoncé and Kim Kardashian today.
She Only Got $50 for Her Nude Photographs
Marilyn Monroe was only paid $50 for the famous nude photographs that appeared in Playboy Magazine. These photos were originally taken in 1949 by photographer Tom Kelley and were used to be in the calendar. Hugh Hefner bought the photographs years later for $500 and used them in the inaugural issue of Playboy Magazine and went on to make millions from the photographs.
She Was Well Read
Marilyn Monroe's Bookshelf was quite impressive. At the time of her death, she owned more than 400 volumes, including several first editions. Of the thousands of photographs taken of her, she was particularly fond of ones that showed her writing. When a director once found her reading R.M. Rilke's "Letters to a Young Poet," he asked her how she chose it. "On nights when I've got nothing else to do I go to the Pickwick bookstore on Hollywood Boulevard," she told him. "And I just open books at random – or when I come to a page or a paragraph I like, I buy that book. So last night I bought this one. Is that wrong?"
She Had Flowers Delivered to Her Grave for 20 Years
Before her death, Marilyn Monroe made Joe DiMaggio promise to leave flowers on her grave every week if she died before him. He kept her promise and had a half-dozen red roses delivered three times a week to her crypt for 20 years.
Monroe was not the airhead that the public of her time considered her to be. She was a thoughtful, sensitive and intelligent woman, who by all accounts, was ahead of her time. For that, we celebrate her.