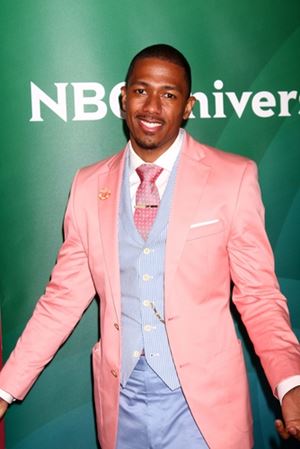 Entertainer Nick Cannon is not slowing down. Since being diagnosed with lupus in 2012, the husband of Mariah Carey said he's driven to inspire others who are suffering from the condition.
"It actually drives me. It was one of those things where, even when I first got sick, I told them to turn the cameras on," he told The Huffington Post. Lupus is an autoimmune disease that can damage the organs, skin and leads to long-term inflammation. An estimated 1.5 million people have lupus according to the Lupus Foundation of America.
"I created the NCredible Health Hustle and I wanted to document this process because I wanted to inspire others that may be dealing with this condition or a similar condition. To say, you don't have to let it stop you."
Cannon documents his journey in a web series with the NCredible Health Hustle. In episode one Cannon's doctor explains that he's experiencing edema, which is the accumulation of fluid beneath the skin that results in swelling. Doctors also warned that because he's vulnerable to blood clots that flying should be limited. "I never had to worry about my diet before," said Cannon who is on a renal diet.
"I never had to worry about high-blood pressure before or worry about my heart rate, blood clots and that stuff."
Carey appears during the series encouraging her husband along the way.
"I always say I've changed my test into a testimony. I just want to get out there and continue to educate and be that pillar in the community to say, 'hey, well he's doing it and he's strong when he does it.' So I feel like it's given me new purpose on this Earth, so I embrace it wholeheartedly."
Image credit: Bukley / Shutterstock.com