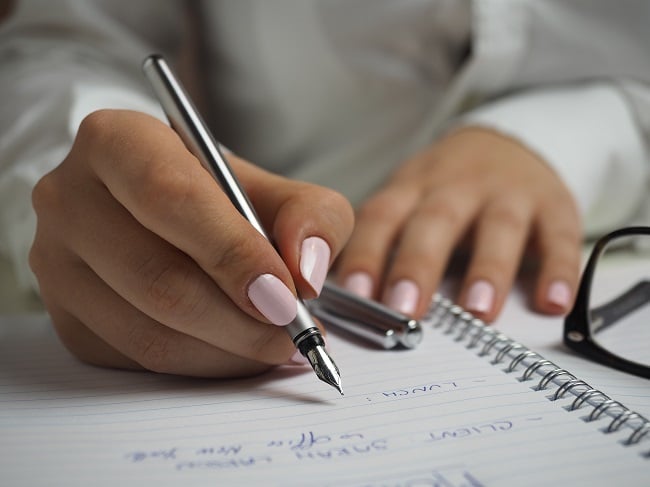 Everyone wants a magic formula for success. Some people pray for what they want. Others visualize achieving their goals. They have vision boards and notebooks. And all of that is good. There is nothing wrong with focusing your mind on a specific goal that you want to achieve. That is how we motivate ourselves.
But at the end of the day, there are only two things that ultimately will push you from wishful thinking to actually achieving your dreams: Discipline and Perseverance. The challenge is that those two skills are hard to develop!
Let's consider the skill of discipline. No one is born perfectly disciplined. Some of us are more dogged in our determination than others, but no one is born with perfect discipline. It is something that each of us has to work at.
Discipline is simply the ability to work at a task until completion without becoming distracted. That is tough to do in a world full of distractions. I am constantly distracted by the Internet, text messages and emails. It takes a great deal of self-control for me to focus on a task without feeling the need to check my computer or phone every 5 minutes.
For other people, their distraction may be the television. TV watching is a habit for many. Of course, there is nothing wrong with watching the television to relax. But if it takes up too much of your evening, you won't have the time to work on goals. After all, there are only so many hours in the day.
There are different approaches to becoming disciplined. One is the old fashioned To Do List. It is a tried and true approach to getting things done. If you start every day with a list of what you want to accomplish for that day and then check off each task as you go along, you likely will get most (if not all) of your list completed. There is something incredibly satisfying about crossing things off a list.
Another approach is to schedule your entire day – even your non-work time. You may work from 9 a.m. to 5 p.m., but there are another five hours after 5 p.m. during which you can accomplish things before going to bed. If you schedule those five hours as you do your work day, you'll be amazed at what you can get done.
Scheduling is also a way to manage your distractions. Some people set aside a certain time each day to review their emails and text messages. Not all professionals can do that. But if it is possible for you, it is a good approach because it gives you uninterrupted time to focus on a task.
Perseverance is the other necessary skill for success. Perseverance is the decision to keep working toward a goal, even when success seems unlikely. People who persevere are the ones who achieve what at first glance seems impossible.
Knowing how to persevere is important because success takes time. No one is an overnight success. In fact, behind every perceived "overnight" success are years of hard work.
While working toward any big goal, you will have some mini-failures. Worse yet, there will be folks who will tell you that what you are trying to do is impossible. And at some point, you will say to yourself, "Maybe all this work isn't worth it." But it is. Your eventual success and achievement are worth the cost of staying the course.
Successful people are experts in perseverance. They are the folks who keep working toward their goals, even when the average person would just give up. Abraham Lincoln is the perfect example of this. During his lifetime, he was defeated in multiple elections and had a failed business. Yet he kept trying and ended up being the most important president in U.S. history.
Thomas Edison likewise persevered. He was fired from two jobs for being unproductive. As an inventor, he had hundreds (some say thousands) of failed attempts to create things like the phonograph and the light bulb. But he persevered and is considered to be one of our country's greatest inventors.
Failure is an inevitable part of the journey toward great success. So, naturally, it is only those people who are willing to persevere through failure who ultimately achieve their goals.
If you want to succeed, you have to be disciplined and learn how to persevere. It is just that simple. There are no short cuts. But in the end, if you develop those skills, you not only will reach your goals, but you will be the kind of person who can achieve anything that you set your mind to.
(Photo Courtesy of Pexels)
Email: yourmorningcupofinspiration@gmail.com
Books: "The Secrets to Success for the Working Mother" by Meerabelle Dey (https://www.amazon.com/Secrets-Success-Working-Mother/dp/1546329544 )