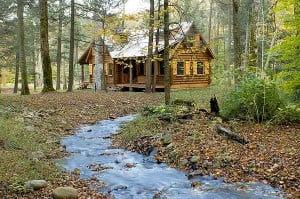 It's been a hectic few weeks for me and my family. Sometimes in the midst of these days, I dream of a quiet peaceful place, where sounds are calming and life is unhurried. We all dream of such places.
But would such a life be meaningful? A poem I came across recently poses this question. I find its answer deeply meaningful. The poem is by Mary Oliver:
There is a thing in me that dreamed of trees

A quiet house, some green and modest acres

A little way from every troubling town,

A little way from factories, schools, laments.

I would have time, I thought, and time to spare,

With only streams and birds for company,

To build out of my life a few wild stanzas.

And then it came to me, that so was death,

A little way away from everywhere…

I would that it were not so, but so it is.

Who ever made music of a mild day?
An old Jewish saying tells us that "Life is with people." It is with people–in the rough and tumble of life–that beautiful music is made and true meaning is found.
To get free weekly spiritual inspiration from Rabbi Moffic, click here.