"Super Fruits" have become tremendously popular over the last few years due to their purported health benefits. Super fruits are generally considered to be fruits that are rich in antioxidant compounds, thus providing additional nutritional value beyond their normal macronutrient (protein, carbs, etc) content. Popular super fruits include fruits like blueberries, pomegranates, acai berries, and cranberries among many others. Based on new research from the Hershey Company, cacao seeds should be considered a super fruit and foods containing natural cocoa powder or dark chocolate should be considered "super foods" [1].
In this new research study (download for free), scientists from the Hershey Company analyzed and compared the antioxidant capacity, total polyphenol content, and total flavanol content of cocoa powder (an extract of the cacao seed), dark chocolate, a hot cocoa mix, and various fruit powders/products. The results of their analysis showed that:
Cocoa powder had a substantially higher antioxidant activity than blueberry, pomegranate, and cranberry powders.
Cocoa powder also had a substantially higher total flavanol content than acai, blueberry, cranberry, and pomegranate powders.
On a 'per serving' basis, dark chocolate had a higher antioxidant capacity than a cocoa beverage as well as acai, blueberry, and cranberry powders.
The total flavanol content on a per serving basis was greater in dark chocolate and a cocoa beverage than any of the fruit powders.
The hot cocoa mix had the lowest antioxidant capacity, total polyphenol content, and total flavanol content of all products tested.
The high amounts of flavanols and other polyphenols as well as the antioxidant capacity of cocoa powder and dark chocolate are thought to be the main reasons for the beauty benefits of cocoa. One recent study reported that women drinking a flavanol-rich (326 mg flavanols) cocoa drink daily for 12 weeks showed firmer and more hydrated skin [2]. The women in this study also showed a reduction in skin roughness and increased protection from the effects of the sun.
These studies clearly add to the good press that chocolate has been getting lately. However, it remains important as consumers that we choose wisely and limit our portions when we choose chocolate products. Many chocolate products are high in fat and calories, so should be consumed sparingly.
Also, it is critical to select foods that use these minimally processed ingredients, as these are the ones that retain their antioxidant capacity. More heavily processed products like the hot cocoa mix tested in this newest study, have little antioxidant capacity because the polyphenols are destroyed by the processing (typically alkalinization or Dutch processing).
Remember that our true beauty starts inside!
Please "LIKE" the Facebook® button, email questions to Doc@DrTabor.com, and post a Comment.
Healthy Regards,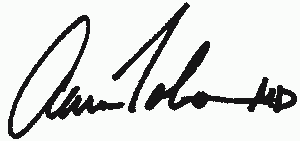 Aaron Tabor, MD
Diet, Anti-Aging, and Nutritional Cosmetic Expert
Author of Dr. Tabor's Diet and FIGHT NOW: Eat & Live Proactively Against Breast Cancer.
Learn more about Dr. Tabor's diet and anti-aging research at www.DrTabor.com.
References:
[1] Crozier SJ, et al. Cacao seeds are a "Super Fruit": a comparative analysis of various fruit powders and products. Chemistry Central Journey 2011; 5:5; doi: 10.1186/1752-153x-5-5.
[2] Heinrich U, et al. Long-term ingestion of high flavanol cocoa provides photoprotection against UV-induced erythema and improves skin condition in women. Journal of Nutrition 2006; 136:1565-1569.