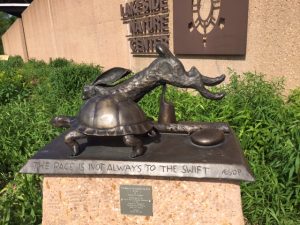 We are running the race of life and the race of faith. It is mostly a slow race. Sometimes it feels as if we are only plodding along.
Just as it is important to keep our energy up during a run, we need to keep our energy up for our spiritual run. Prayer and scriptural reading are suggestions. If you know of any reflection or meditation books, they can feed us and give us what we need to keep going.
Are you the tortoise or the hare in the great race? Do you know your speed and how to re energize? Share in the comments.