Jane Steen is a freelance commercial writer working on her first novel. She blogs at http://keepgoingyoufool.blogspot.com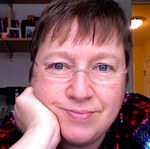 We're a reading family. Not quite as much as we used to be, now that
the Internet and our gadgets have stolen away so much of our attention. Yet
walk into our house and you'll see books–lots of them. My husband likes movie
star biographies and "strange but true" stories; my youngest daughter still
enjoys YA novels, although she can read far above that level. My own tastes are
wide and deep, and my office shelves overflow with tomes.
And Laura? My oldest daughter would be perfectly content with an armful
of Dora the Explorer. When she worked
in the local library as part of her school day, she would check out piles of
books from the children's department and litter her bedroom floor with them.
She also adores the Narnia books, has
reread Harry Potter any number of
times, has read some Jane Austen and has recently developed an interest in Sherlock Holmes. She is 18, and has
developmental disabilities caused by a rare chromosome disorder.
Laura finished high school this year, walking with pride across the
stage at graduation and treating the Principal to a big hug. I had explained to
her beforehand that she would receive a certificate and not a diploma, because
in order to continue to receive services she can't technically graduate till
she ages out of Special Ed. on her 22nd birthday. An excellent transition
program awaits her, and she looks forward to expanding her work training at a
variety of job sites and learning life skills with her friends. But what of
reading? The jobs available to adults with special needs typically don't
involve a great deal of intellectual activity. Laura loses skills quickly if
they're not practiced, and would be sad if her reading, writing and excellent
spelling (forwards AND backwards!) were lost.
Fortunately, Laura belongs to a book club specifically for older
teenagers and young adults with developmental disabilities. Most of its members
have already left high school; some have jobs, others are looking for
employment, and some, like Laura, are still benefiting from educational services.
Many of the members are active Special Olympians and belong to social
organizations. A small percentage can drive; most still live with their
families, although one was lucky enough to receive funding when there still was
funding in Illinois, and has her own apartment and a caregiver who visits
daily.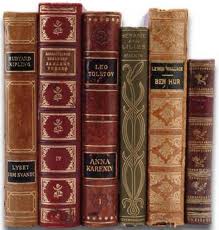 The club, named the Book Wizards by its members, was set up by two
mothers of young adults with Down Syndrome. It meets monthly throughout the
year, with membership by invitation. These are, as you might guess, the more
privileged members of the developmental disabilities population. They have
families who are actively involved in their lives and activities and have been
educated in good schools where there is adequate funding for Special Ed.
programs.
What do the Book Wizards read? Well, Harry Potter has been a
firm favorite (as the club name suggests) and the Twilight series often
comes up in discussions. Many of the members prefer books with some romance in
them, and The Last Song by Nicholas Sparks was a recent hit. Young adult
books such as The House of the Scorpion and Hunger Games were
excellent talking points, and the classic Watership Down sparked a
lively discussion. Movie tie-ins are always appreciated by the club members; at
Christmas, for example, the Wizards read A Christmas Carol, and then
went to see the new Disney animated version. If their reading skills are shaky,
members use audiobooks to assist in following the text.
As time goes on, the club's leaders are steering book choices towards
the adult section, and 300 to 400-page novels are not unusual. For young adults
who can often become stuck in a reading rut, this provides fresh challenges and
frequently opens up whole new interests. Upcoming selections include The No.
1 Ladies Detective Agency and The Guernsey Literary and Potato Peel
Society. Club members are also encouraged to bring in articles on current
news items to discuss. One or two of the members occasionally bring in sheets
of information and questions they have found on the Internet, or a short
written review of the book they've just read.
The club often meets at a local Panera on Saturday mornings, and for a
long time Laura seemed to enjoy the breakfast more than the reading. I
realized, one day when I told her she needed to sit down and read her book club
book and she "finished" in 20 minutes, that she had reverted to her frequent
habit of skimming the books rather than reading them. It took a couple of threats
to refuse to take her to the meetings to get her to agree to read the books out
loud in my office, but now the habit is ingrained and she's started to do the
same with books she reads "for fun." Twenty pages a day is the norm although
she'll wriggle out of it when she can, knowing full well that when I'm
thoroughly distracted by my writing business she can sneak off and watch TV
instead. She has found that if she gets too comfortable she'll get sleepy, so
she perches on the edge of a footstool in my office and reads while
I–pretending to be listening–get on with my work. (Hey, I didn't say I was the
perfect parent.)
The world of books has been so important to me throughout my life that
I can't imagine not sharing it with my children. I've learned from Laura and
her friends that developmental disability is no bar to a rich reading life, but
this love needs to be fostered and encouraged. Laura is now able to contribute
to the discussion on Saturday mornings. Another step towards full adulthood has
been taken.
**For an explanation of the title "Perfectly Human," and to read the first entry in this series, click here.

To read all the entries in the series, type "Perfectly Human" into the search box in the upper right.