I didn't run the Disney Princess Half-Marathon. I am, to put it in as few words as possible, gutted.
I fell the night before the race. I had a bad dizzy spell – a fade-to-black-and-spin dizzy spell – and fell. I was carrying Emilia at the time. She was okay. I hurt my knee. Had it only been a hurt knee, I would have persisted and run the race. But as my travel companion, Katie, pointed out, dizzy spells and long-distance running don't mix. "I'll stop you if you if you try to leave the hotel room to go run," she said. "So don't even try."
I didn't try. I woke at the appointed time and swallowed my frustration and disappointment and poured all my Tiarathon determination into not crying through the wee hours until the kids woke and demanded to go see Buzz Lightyear.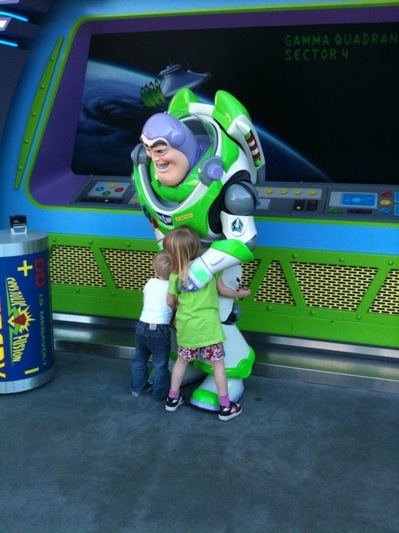 I'm still not sure what to say or do or think about it. I was supposed to run 100 miles for Tanner this year. That was the whole point of our road trip, sponsored and supported by GM Canada and by everyone who cared enough to put up buttons and cheer me on. I can still run those miles, I think, I hope; the year's still young and there are plenty of runs to pursue. But I got started by failing to run a single inch in my first race, and I don't know that I've ever been this disappointed in myself in my entire life.