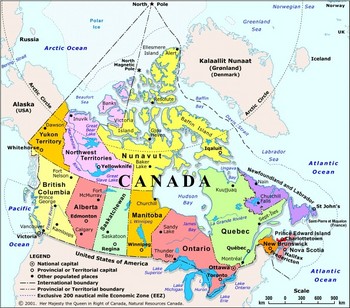 Yeah, so. This is going to sound crazy – I am going to sound crazy – but I've decided to drive across Canada. Well, not just me – I actually don't drive, so this crazy lady is going to do it – and the kids, of course, have to come along – and we'll have to fly over parts of the country, because we don't have all year, and Canada, you know, is BIG, but still. Yeah. Driving across a lot of parts of Canada and flying over others and did I mention? BRINGING THE CHILDREN.
What I said up there? CRAZY. Yeah.
I'll be updating here regularly (and we'll have video and pictures and a mapped-out itinerary at the I'm A Mom On A Road Trip, Get Me Out Of Here website), so, you know, if you don't hear from me for, say, 48 hours?
Send the Mounties.