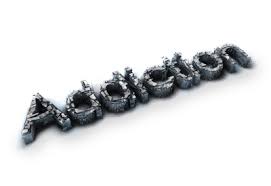 There are a range of different reasons and different prescription medications that are abused or used off-label by average people as well as those with celebrity status. One of these medications is Adderall, a drug commonly prescribed for children and adults with ADHD (Attention Deficit Hyperactive Disorder). Adderall is actually a combination of two stimulants, amphetamine and dextroamphetamine, which work by changing the levels of neurotransmitters. It can also be used to treat the sleeping disorder narcolepsy.
In individuals without ADHD Adderall has several effects that make it a very highly sought after drug for many addicts. Using Adderall leads to rapid and continual weight loss, increases mental focus, concentration and alertness as well as helps to decrease fatigue both physically and mentally. This is if it is taken in the prescribed oral tablet form. Some addicts also crush and snort the drug or inject Adderall, leading to a lower cost type of cocaine high. What many people don't realize is the health risks are extreme and similar to those seen with the use of cocaine, and this drug can be highly addictive.
One of the most famous celebrities associated with the use of Adderall is Brooke Mueller. If you don't recognize the name immediately she is the wife of Charlie Sheen, who himself has significant and well documented addiction issues.  However, what makes this case unique is that Brooke actually has a prescription for the use of Adderall to treat her ADHD, but she also attended her last rehab, her 19th attempt to get clean, because of an Adderall snorting addiction.
In the past she has also had addictions and rehab stints for crystal meth, which is a very closely related to Adderall. The difficulty with testing Brooke for Adderall is that the test only determines the presence of the drug, not the form in which it was used, which poses difficulties in getting her the help that she may very well need.
Sherry Gaba, LCSW, a psychotherapist and life, love, and recovery coach, is featured on Celebrity Rehab on VH1. Sherry is the author of  The Law of Sobriety, which uses the Law of Attraction to help people recover from addiction.  She offers a 10 week Certification for Psychotherapists, Coaches or for anyone wanting to deepening their understanding of using the law of attraction to recovery from any addiction at wakeuprecovery.com.    She is also a contributor to Chicken Soup for the Soul: Tough Times, Tough People and Conscious Entrepreneurs, and to several e-books: Empowerment Manual: Finding Purpose With Intention, Filling the Empty Heart: 5 Keys to Transforming Love Addiction. The e-books Relapse Prevention and Eliminate Limiting Beliefs can be downloaded free of charge at www.sherrygaba.com. Contact Sherry for webinars, teleseminars, coaching packages, and speaking engagements.