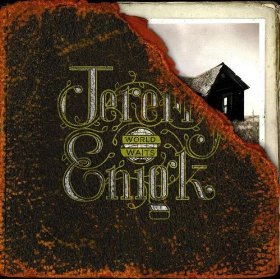 The name Jeremy Enigk is instantly recognizable to any fan of the early emo scene of the 1990s. Wait, wait… emo!?! I know, I know, just hear me out!
Enigk was the lead singer of early emo-innovators Sunny Day Real Estate. His conversion to Christianity in the mid-90s caused shock waves throughout the then-small emo community. While the band would go on to record arguably their best work in The Rising Tide, Enigk still seemed to be finding his feet as a Christian songwriter.
That would come with his second solo effort World Waits. The 2006 release showcases Enigk's soaring vocals over acoustic-based arrangements that capture the heartfelt lyrics. Musically, it is an effort that will appeal to rock fans and folk fans alike as Enigk's influences are as broad as they are deep.
Enigk also handles the spiritual nature of the lyrics with precision and accessibility. People of faith will be able to latch onto the themes of the songs while others will find more than enough to relate to. This is a difficult balance to maintain (just ask Switchfoot!), but Enigk handles it with care.
If you enjoy acoustic based rock with soaring vocals and more than a little emotion, you owe it to yourself to locate a copy sooner rather than later.
Songs to start with: Canons, River to Sea