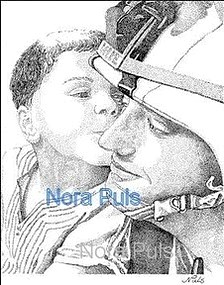 In honor of all of our troops who have served or are serving, I'm sharing my Christmas card from a few years ago.  I thank you for your service and sacrifice.  I pray our Heavenly Father will guide you and bring you peace in the coming days.
It's impossible for me to speak of sacrifice without remembering the ultimate sacrifice–and it began at Jesus' birth.  He was God and yet He willingly gave all of it up to become as we are–to experience our joy, our limitations, our pain…
As a demonstration of how much God loves each one of us, his sacrifice was completed 33 years later on a cross, suffering one of the most cruel deaths mankind has ever devised.
And yet, that wasn't the end…His resurrection showed His ultimate power.
"And His name shall be called: Wonderful Counselor, the Might God, the Everlasting Father, the Prince of Peace. Of the increase of his government and of peace there shall be no end."
Be sure to thank Him this Christmas for the greatest gift of all…