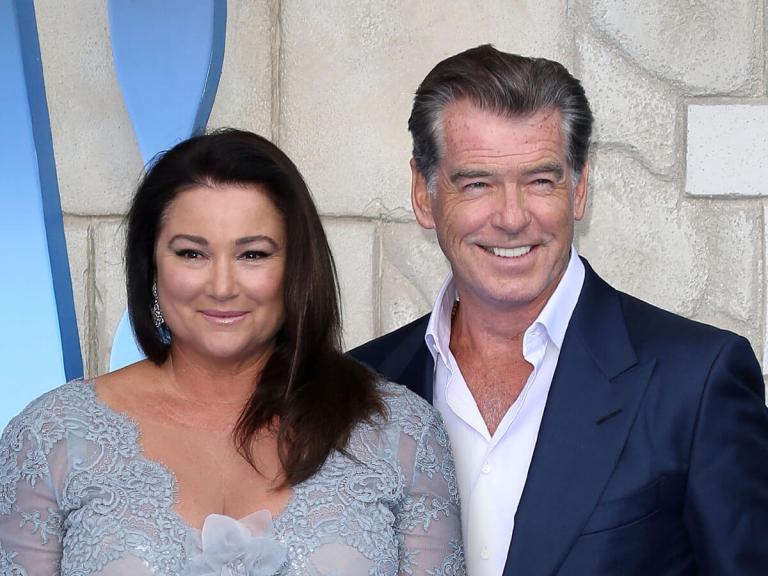 Pierce Brosnan gifted his wife Keely Shaye Brosnan a sweet gift on her birthday this year. The "James Bond" actor took to Instagram to share a photo of his wife with 60 red roses in honor of her 60th birthday. "Sixty roses for my brown eyed girl on her 60th birthday," said Brosnan in the caption. "Forever happy and blessed was I to be sitting there when you walked around the corner early one morning in Cabo San Lucas @keelyshayebrosnan."
View this post on Instagram
The pair has been married for 22 years after tying the knot in Ireland in 2001. They celebrated their anniversary in August, where Keely took to her Instagram to wish Brosnan a happy anniversary. "Happy Anniversary @piercebrosnanofficial," she wrote. "Thank you for always being up for this adventure called life. 4-8-94 / 8-4-2001." According to People magazine, the pair met on April 8, 1994 and tied the knot on August 8th, 2001.
Keely has many sweet posts on her Instagram gushing over her husband. For Brosnan's 70th birthday in May, she shared an image of the actor with a sweet message wishing him a special day. "Happy Birthday my darling @piercebrosnanofficial. Wishing you a blessed, bountiful and adventurous new trip around the sun. It's not how old you are…it's how bold you are in life. I love you with all my heart." On another occasion, Keely shared photos of Brosnan and their sons on Father's Day writing, "Happy Father's Day to our favorite papa @piercebrosnanofficial. We love you with all our hearts. And Happy Father's Day to all the wonderful fathers —here or in heaven —who make our hearts joyful."
The couple shares two sons together, Dylan, 26, and Paris, 22. Brosnan has two other sons, Sean and Christopher, whom he adopted during his previous marriage to Cassandra Harris, who sadly passed away from cancer in 1991. Harris and Brosnan also shared a daughter, Charlotte, who also passed away from cancer, at the age of 41.